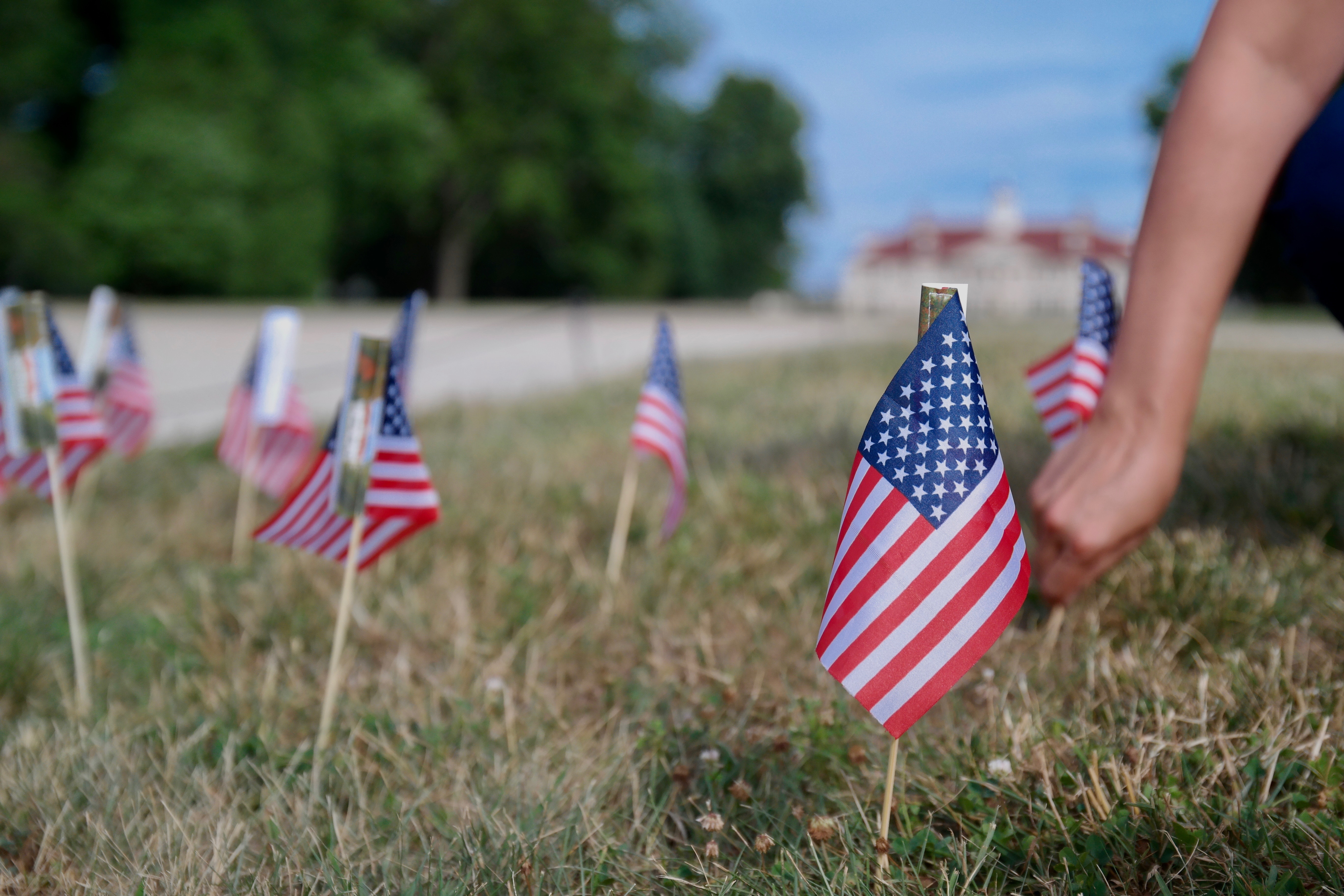 The Best 4th of July Celebrations in Colorado
3 perfect places to spend 4th of July in Colorado
Updated 5/28/19
4th of July Parades, Races, and Festivals in Colorado
Where to find the best 4th of July celebrations
If you're not from Colorado, it's hard to imagine just how exciting a 4th of July celebration in the mountains really is. In the south, you've been experiencing summer weather for months already. Even up in New England, 80 degree days are common in June. By the time the 4th of July rolls around in these parts, it already feels like mid-summer.

Not in Colorado. Up here in the mountains, high-elevation activities like hiking, 4x4 offroading, and climbing can't even begin until the snow completely melts, which after a great year of snow, will be well into June. So when we have the chance to get outside on a day off from work for truly warm sunshine in some of the most jaw-droppingly gorgeous locations in the country, we get excited to say the least. It's what makes our state one of the best places for 4th of July anywhere in the country, and why in 2019, AAA expected record-breaking 4th of July travel all over Colorado.

And that's why so many mountain towns go all out for their 4th of July celebrations. Parades, races, fireworks (conditions permitting, more on that later), food, drinks, and camaraderie fill the streets for several days all over the state. So where can you find the best 4th of July Colorado celebrations? Read on to find out.
4th of July in Breckenridge
Breckenridge already tops our list as one of the best Colorado mountain towns for families, so it's no wonder it has one of the most celebrated 4th of July parties, too. For four days, this quaint Victorian town hosts a series of family-friendly events that bring out locals and visitors alike. (photo above courtesy of gobreck.com)

Here's a quick breakdown of what you can expect from Breck's 2019 Independence Day festival.

Dates: July 4-8, 2019

Festivities include:

The 10K Trail Run. The race starts at 7am July 4 in the center of town, then takes runners up to a max elevation of 10,428 feet just east of town before descending back into Carter Park. In total, racers see an elevation gain of 882 feet. See the race map here.
The Firecracker 50. This mountain bike race starts near all the action and parades of town, but quickly ascends to the Breck backcountry, where riders will experience all types of advanced terrain. A 4th of July tradition for several years running, all registration proceeds go toward care for Open Space and Trails. Learn more here.
Breckenridge Parade: Beginning at 10am on July 4th, the parade is a grand spectacle. The town invites anyone to register their float, car club, bike club, or any other organization, and for about 2 hours, Main Street turns into a full-on summer party.
And this is just the first day of the festivities. Over the next three days, families can enjoy free live music, art shows, movie showings, and more. All this in one of Colorado's most beautiful towns. When you're not taking part in the 4th of July celebrations, check out any of the
amazing family-friendly activities
. Or if it's more your speed, you can try to hit up as many Breckenridge breweries as you can.
Another point for Breck's 4th of July celebration? It's just down the road from Frisco, which has its own unique Famulous 4th of July event. The two towns are less than 10 minutes apart, so you can get the most out of America's birthday.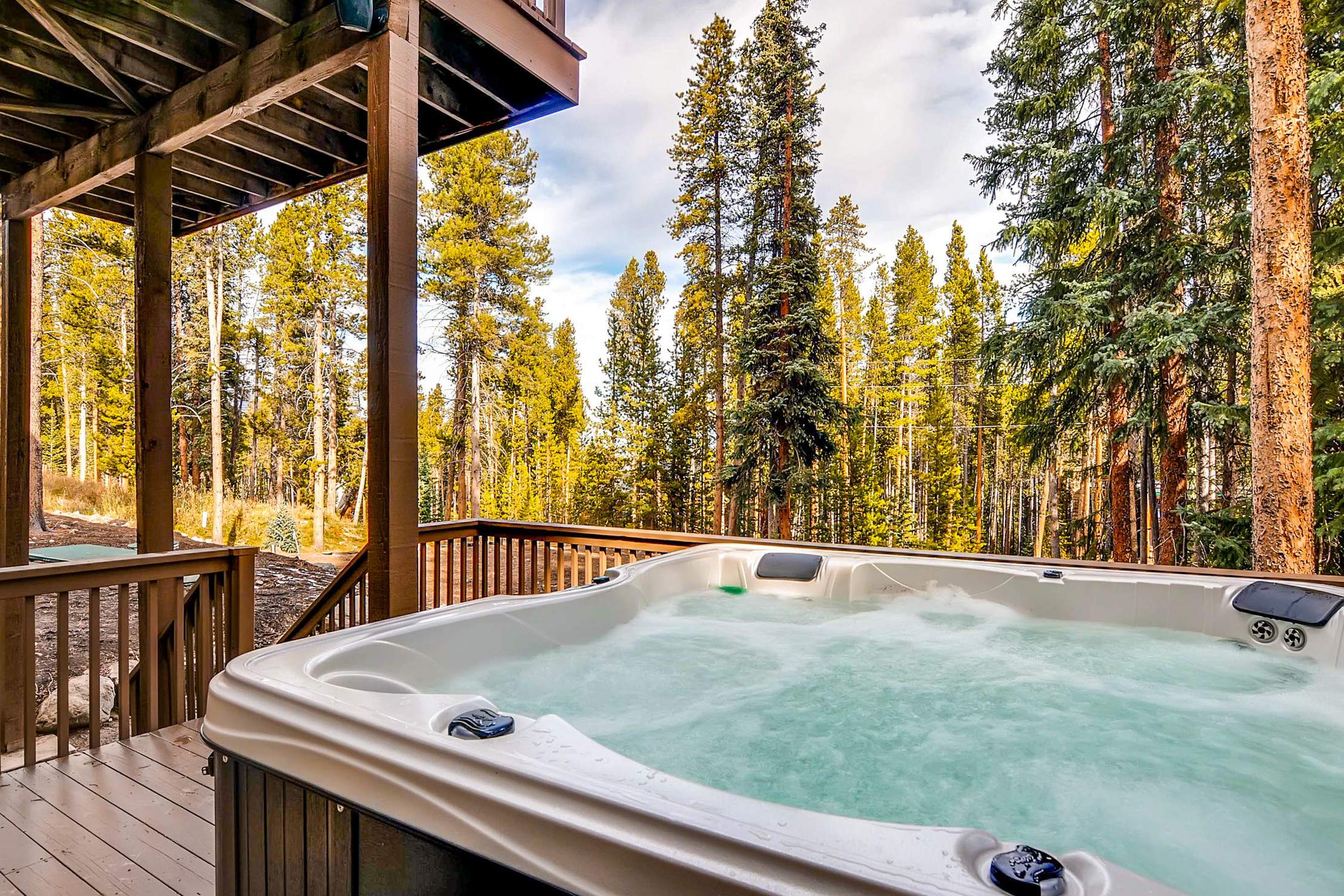 Don't let its name fool you. It may be a hideaway, but it's still only 5 minutes from downtown Breckenridge. Enjoy ample space, including 7 bedrooms and a sleeping area, with enough room for 24 guests. Sprawl out in the large living spaces, or get together in the private hot tub, big enough for eight people. To learn more about this perfect family home and see booking information, click here.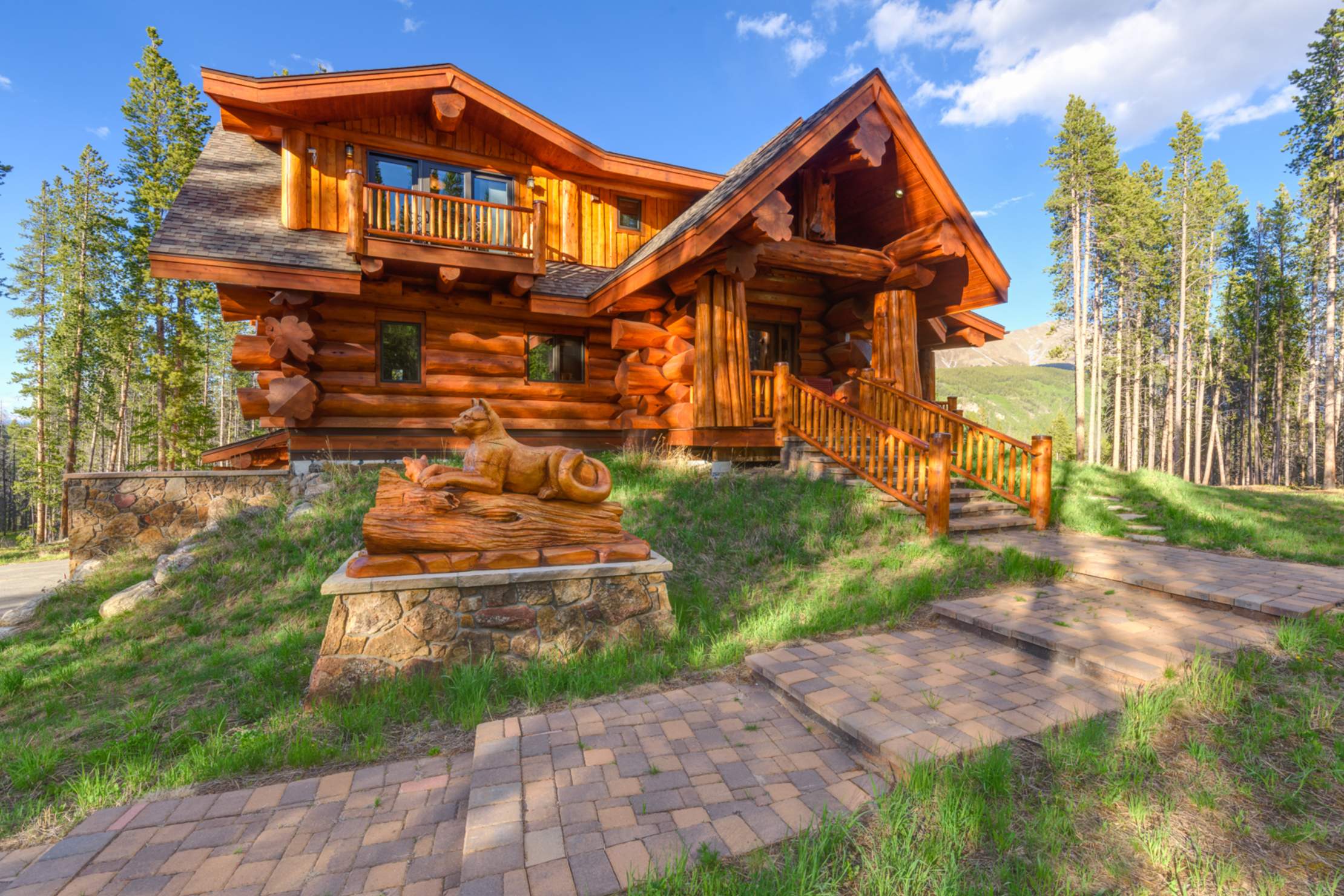 Telluride 4th of July
Celebrating the 4th of July in Telluride is a totally different experience than in Breckenridge. Telluride is known as the summer festival capital of Colorado for good reason -- it has something going on virtually every weekend for 3 straight months. So while Breckenridge gets the most it can out of the celebration, Telluride knows there's another celebration right around the corner.

In 2019, the 4th of July is sandwiched in between the Telluride Yoga Festival and the Telluride Plein Air Festival. In fact, it lands smack in the middle of the Plein Air Festival. This isn't to say the celebration is any less exciting. In true Telluride fashion, they make it count, if even for just one day.

Here's what you can expect from a Telluride 4th of July celebration: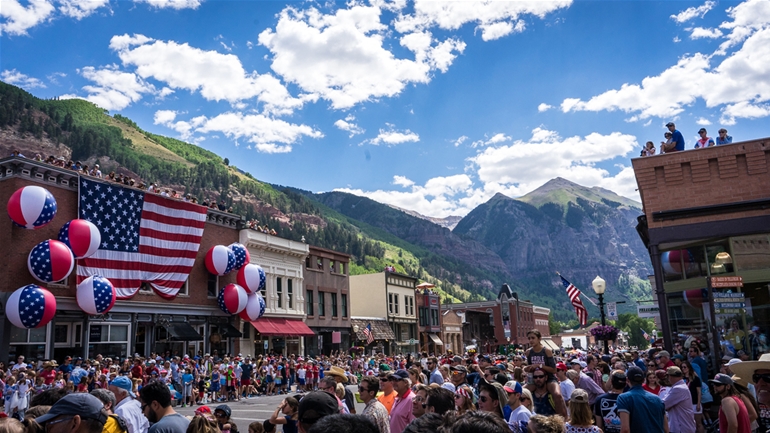 The Rundola. (run + gondola): First thing's first. A 4,600 foot, 13% incline, 1,810-elevation-gain foot race to the gondola's San Sophia station. 2019 will mark the races 9th year of starting the holiday off with a nice, high-altitude sweat.
The Parade. By 11am, the entire town has packed onto the sidewalks of the iconic Main Street, where floats, parties, organizations, and live music will make their way down.
The BBQ. After the parade, head to Town Park, where the Telluride Fire Department will be cooking a large BBQ for everyone in town. Bring the family, take in the sun, play games, and admire the view of the breathtaking box canyon in the summer.
Fireworks. Unfortunately, the extreme droughts of recent years have forced the town to cancel the fireworks. While they're certainly a spectacle to experience, there's no telling whether the summer will be dangerously dry or not.
Whereas Breckenridge is easily accessible from Denver, Telluride is a bit more remote. For this reason, you'll get a more local feel from the town (even with the throngs of visitors that attend), which can be a truly memorable experience. (Photo on right courtesy of Telluride.com)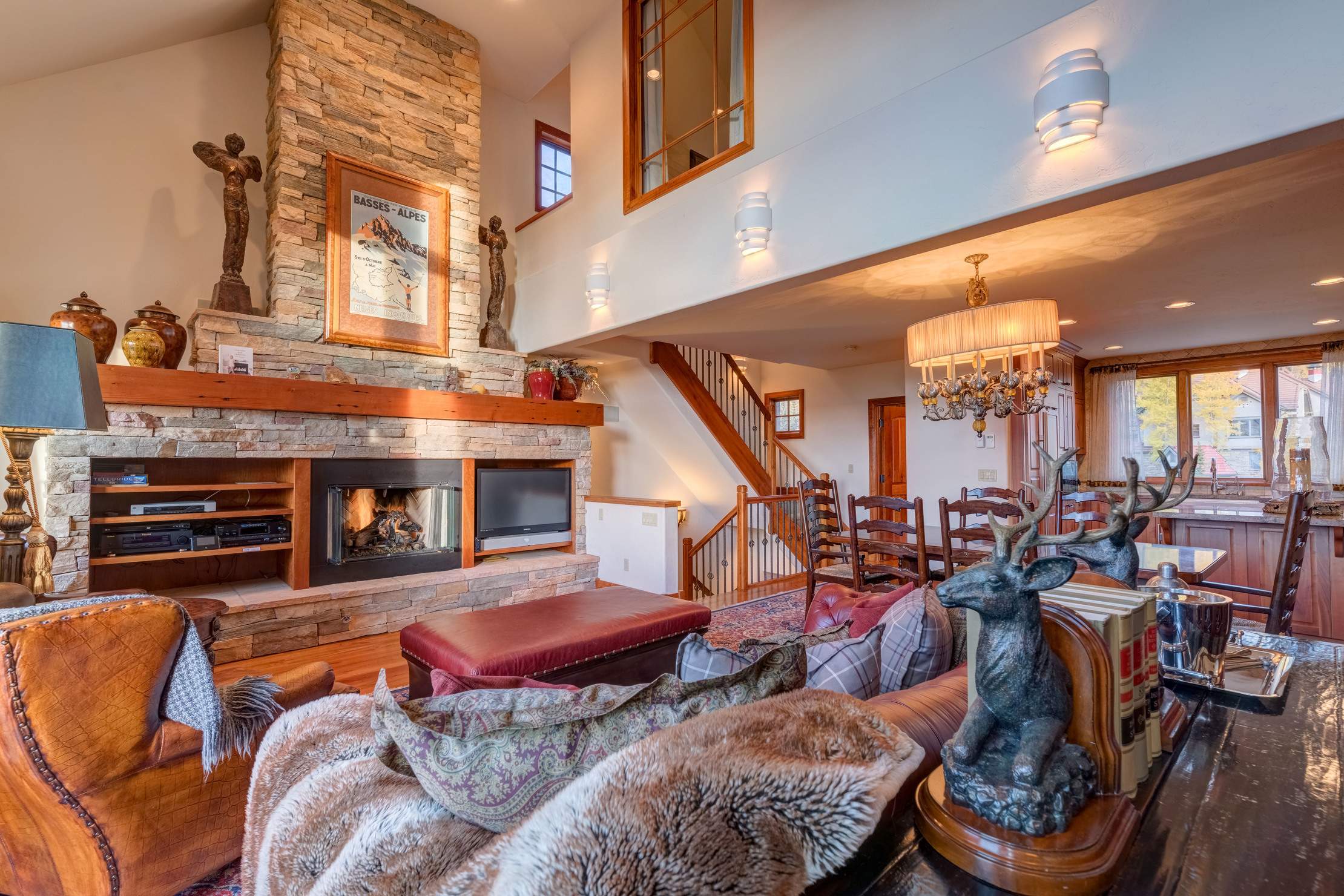 Sophia Highlands is just a 5-minute walk away from Mountain Village Core, where you can hop on the gondola directly into town. Back at the townhome, you'll have your own outdoor hot tub, a large living area, and a spacious deck with incredible views of the San Sophia ridgeline. With 4 bedrooms this townhome sleeps eight guests. Click here for photos and booking information.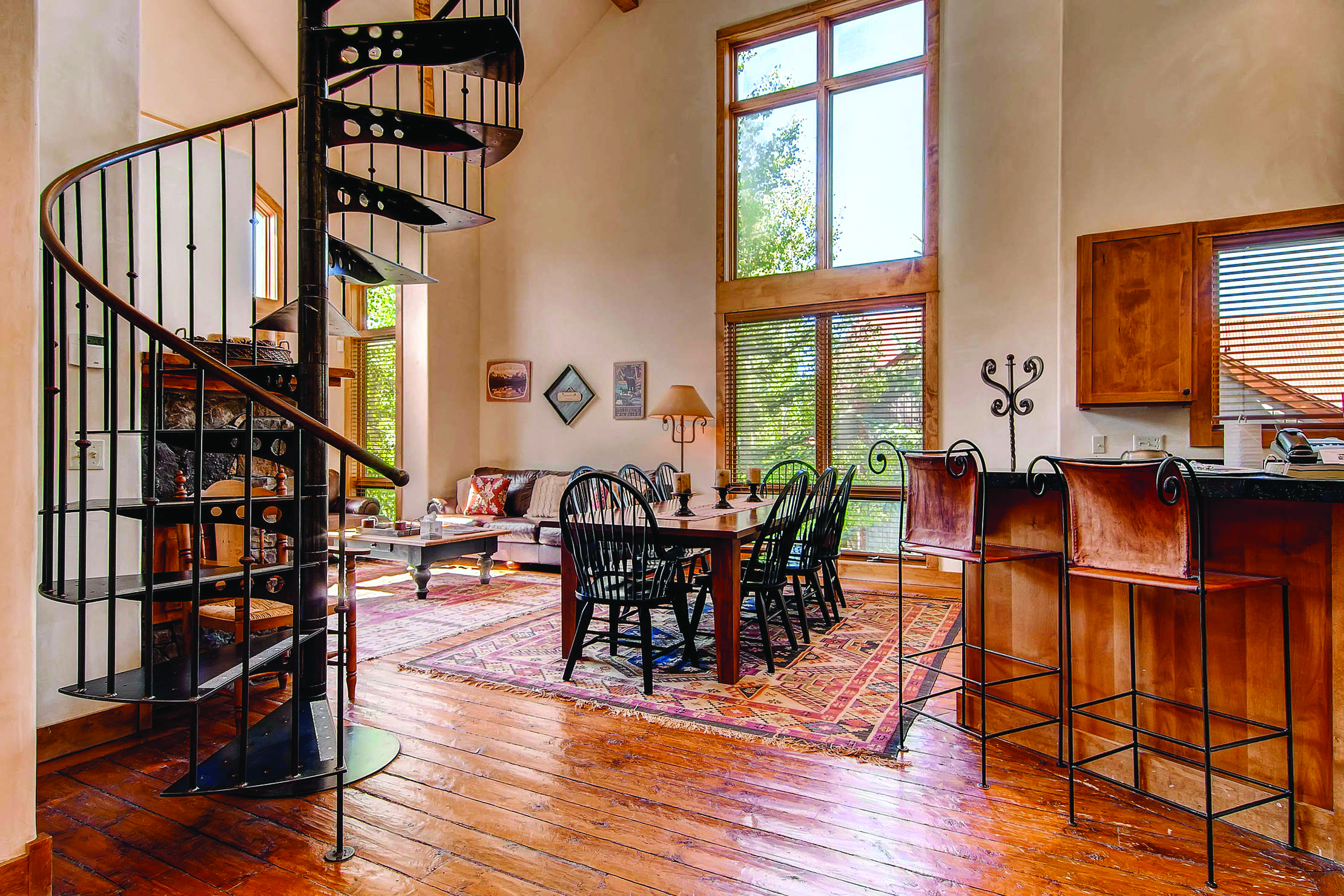 Snow Day Hideaway at the Terraces
With free dial-a-ride shuttle service to Mountain Village Core and excellent views of the resort mountains, Snow Day Hideaway at the Terraces provides a cozy alpine retreat in the San Juans that's still convenient for everything going on in town. With two bedrooms and an additional sleeping area, this condo can accommodate up to eight guests.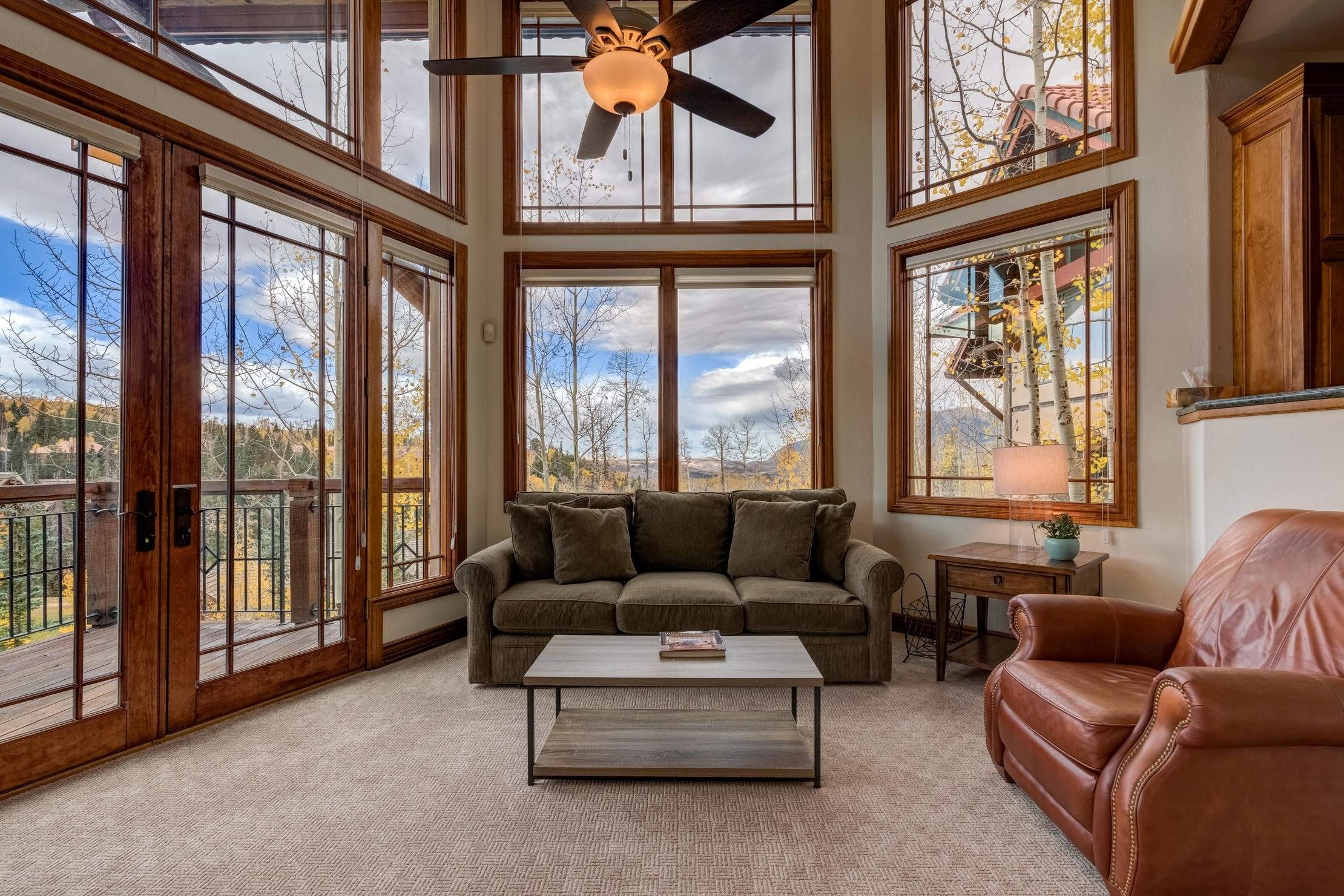 The Westerly at Pine Meadows
The mountain views from The Westerly at Pine Meadows are truly stunning, whether you're relaxing in the cozy living area or grilling on the back deck. When you want to head into town, you're just a 5-minute walk from Mountain Village Core, where the gondola picks up. This home is especially popular for large groups of friends, as the king beds can be split into twins, effectively creating nine individual beds. Click here for more photos and information.
Vail 4th of July
or more popularly known as Vail America Days
One of the best parts of Vail's 4th of July celebration is that it perfectly complements all the other summer activities going on in the valley. It's similar to Breckenridge in many ways, but because the parade and activities are contained within Vail Village, it has a slightly more intimate feel. The highlight of the day is undoubtedly the parade, which starts at the base of Golden Peak at 10am and ends in Lionshead Village at around noon.

Here are a few things to know about Vail America Days:
Parking in Vail Village is free all day, however, it's first come, first serve. Once the 2,500 spots fill (typically by 10am), the town will start directing cars to free overflow parking further from the action. The town does encourage participants and festival-goers to either stay in town, ride their bike, or use public transportation to relieve traffic congestion.

In the afternoon, the town will put on its annual concert, and at 9:30pm, visitors will be treated to the annual Vail America Days fireworks display. However, if conditions are extremely dry, the fireworks may be canceled for fire safety reasons.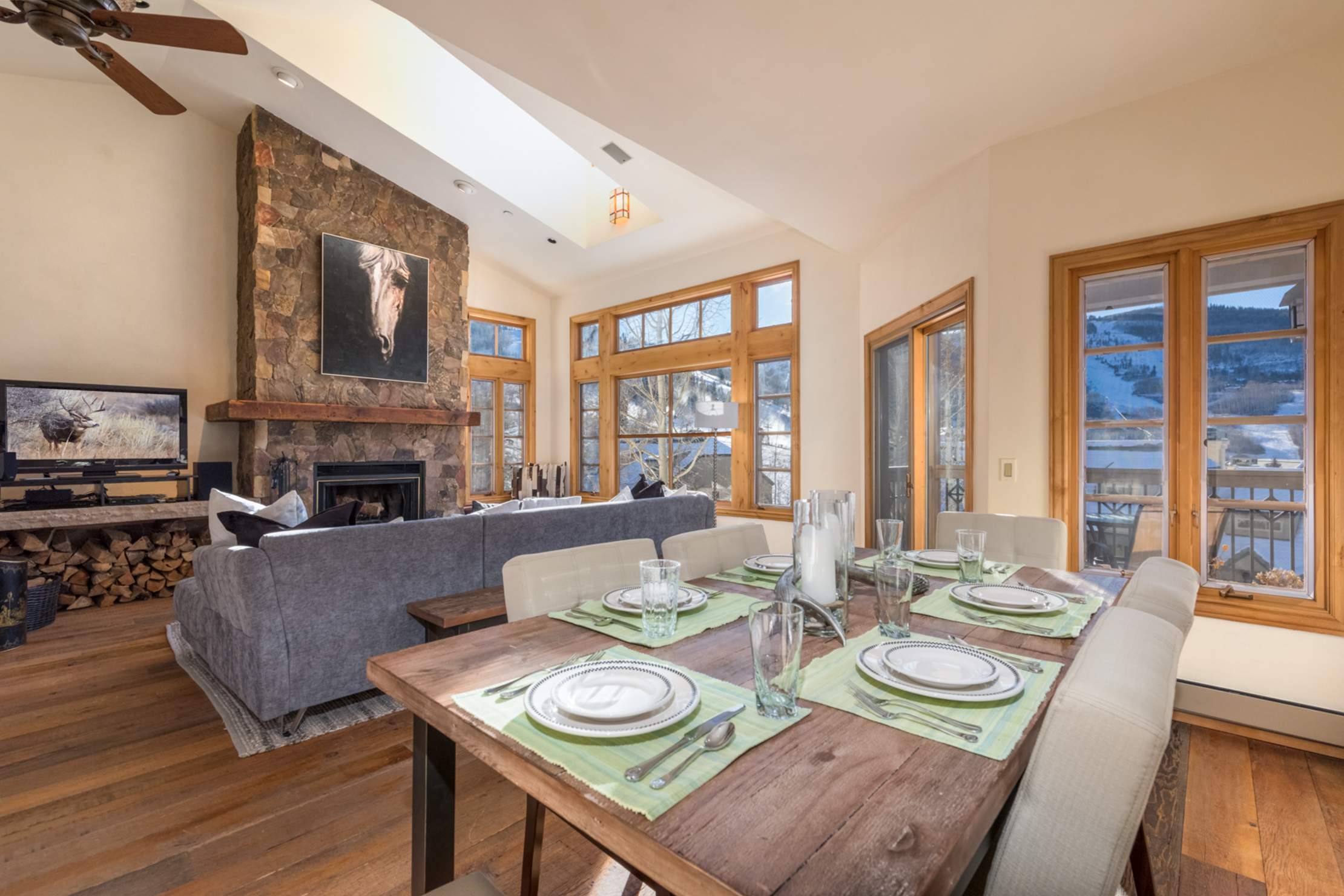 Come summer, this ski retreat transforms into a quiet getaway tucked into the trees near the slopes of Beaver Creek. Beautifully designed throughout with amazing amenities, you'll also have access to the free shuttle that transports you into the village. Click here to see more of this townhome.
Smaller Celebrations Around Colorado
Durango, CO
Located just 30 minutes from the New Mexico border, Durango backs up to the San Juan National Forest and is home to Fort Lewis College, which gives it a great university-town vibe. 4th of July celebrations include the All-American Gourmet Breakfast, a 5K, free concerts, a BBQ picnic, and a parade in the afternoon. Once the parade passes, the town's Main Street turns into one giant dance party with live music.

Palisade, CO
You'd be forgiven for not knowing where Palisade is. Overshadowed by nearby Grand Junction and known mostly for peaches sold on the side of the highway, Palisade often gets passed over.

However, this beautiful Western Slope town is all about hospitality, and welcomes visitors from all over. After the morning parade, free barbecue, and live music, you can head to any of the wineries, meaderies, distilleries, or breweries in the area.

Grand Lake, CO
Grand Lake is less of a town and more of a beautiful attraction, but that doesn't take away from its famous 4th of July party. Known as the Grand Lake 4th of July Extravaganza, visitors can eat and drink their way through town all day before heading to the lake -- the largest and deepest natural lake in Colorado -- for a famous fireworks show. This event can get very crowded, so plan accordingly.
4th of July in Colorado is an incredible time. It means summer is truly here, from the Front Range to the Continental Divide and out to the Western Slope. Come celebrate this fantastic season with us in any of our exquisite mountain destinations.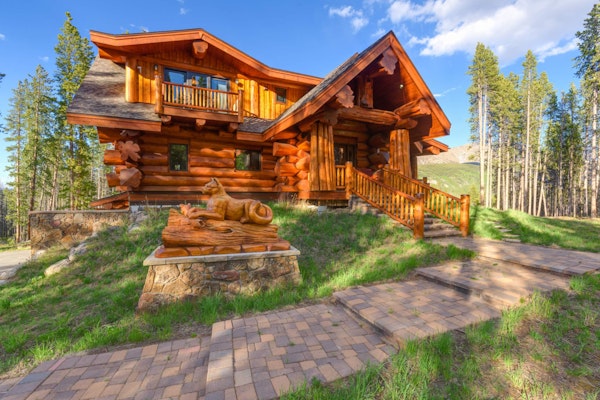 Our 15 Best Luxury Log Cabins
Bring your family and friends to an authentic log cabin, but don't worry about roughing it.
These luxury log cabin rentals
have all the high-end amenities you'll want and the quiet mountain setting you'd expect from Colorado.
Colorado Ski Resort Comparison
Wondering how a vacation in the Vail Valley compares to a Breckenridge vacation? Or if there's a difference between Beaver Creek and Vail?
Check out our ski resort comparison guide
to see how each resort stacks p with the rest.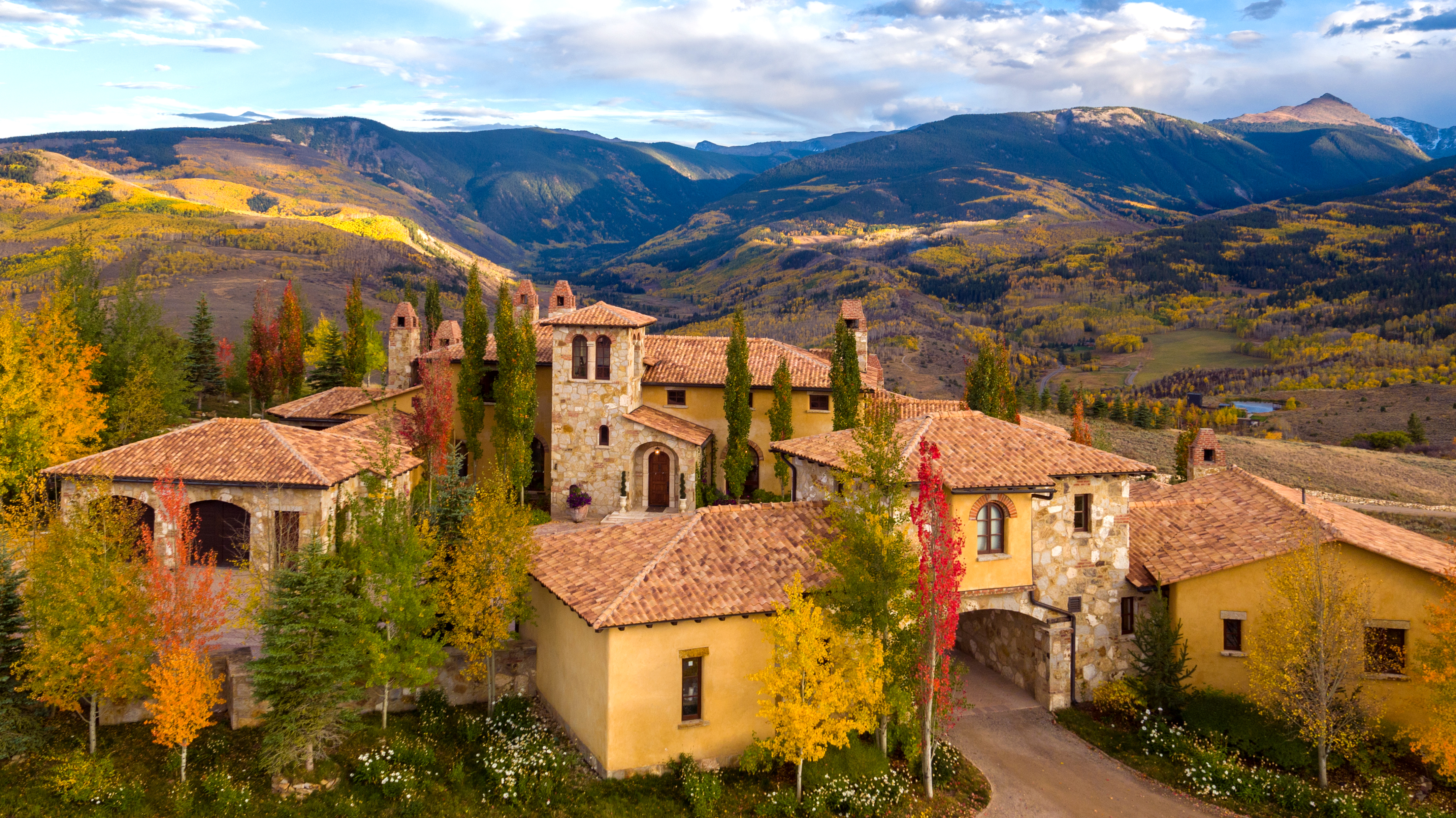 15 Perfect Family Reunion Vacation Rentals
Loading...