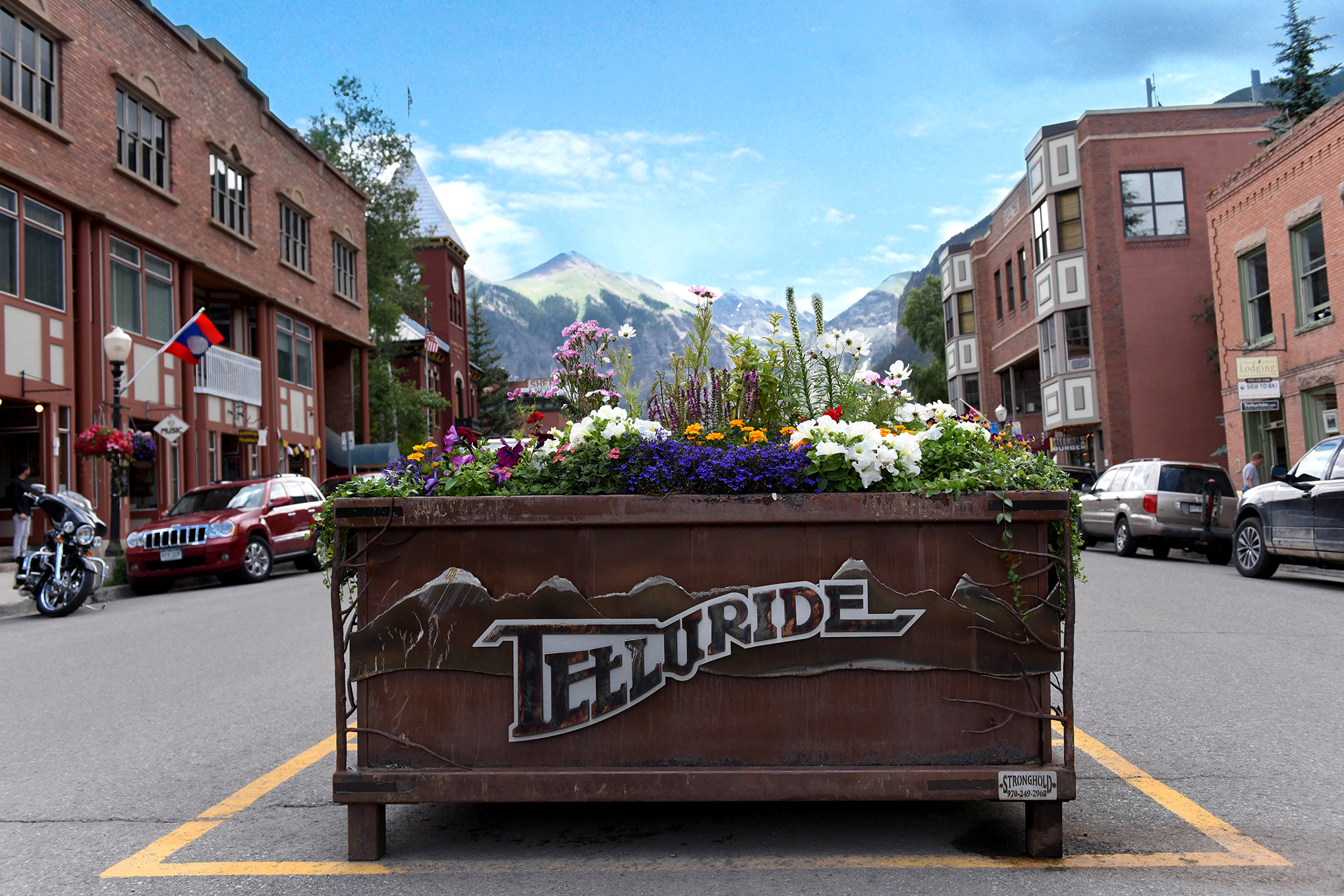 The Best Places to Stay in Telluride
Neighborhoods, hotels, and amenities around Telluride
Where to Stay in Telluride?
The answer depends on the type of vacation you're looking for
Planning a trip to Telluride? We'll help you decide which area of this historic, beautiful town is right for you and your group based on a couple factors. From a bird's eye view, there are two main areas to Telluride: Town and Mountain Village. Zoom in a little, and you'll see differences not only between the two, but various Telluride lodging options within each of these very distinct communities.

We'll go over where to stay if you're looking for culture, history, and nightlife, ski-in, ski-out access, pure luxury, pet-friendly hotels, and a slew of other factors. Need to figure out how to get to Telluride? In this post we break down what airlines fly into Telluride airport, which nearby airports work excellently, and a few great road trips that dead end into Telluride's box canyon.
Telluride
T'Ride and True on Main
Walk To Ski
Bus Route
Walk To Town
Best Place to Stay in Telluride for Nightlife, Culture, and Festivals
Town of Telluride
The Town of Telluride is breathtaking in every single way. Victorian houses line the streets that were originally designed for horse-and-buggies, jagged peaks soar above the buildings, the spirit of the Wild West is alive and well in any of the historic saloons, and you're still only minutes away from world-class skiing. In fact, there are two chair lifts that pick up directly from town, as well as the famous gondola (more on the gondola below).

Bars, restaurants, museums, theaters, music venues, and boutique shops fill the restored buildings, adding another level entirely to your Telluride vacation. Sure, you come for the skiing, but there's so much to explore when you stay in Town.

Here are a few of our favorite Telluride lodging options located in the heart of historic downtown: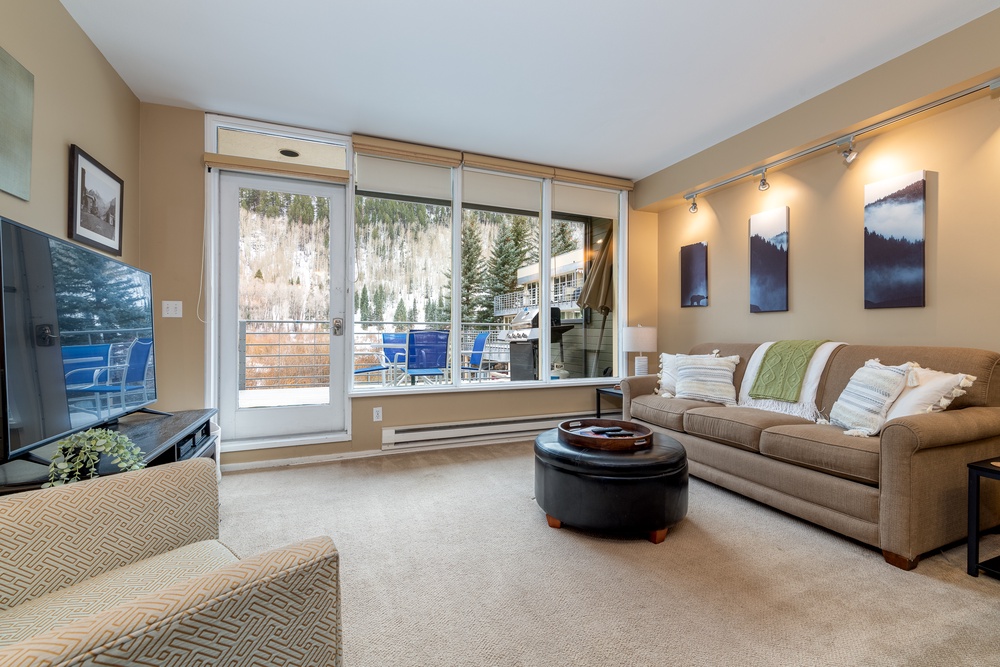 Telluride
Park Front at Muscatel Flats
Walk To Ski
Bus Route
Walk To Town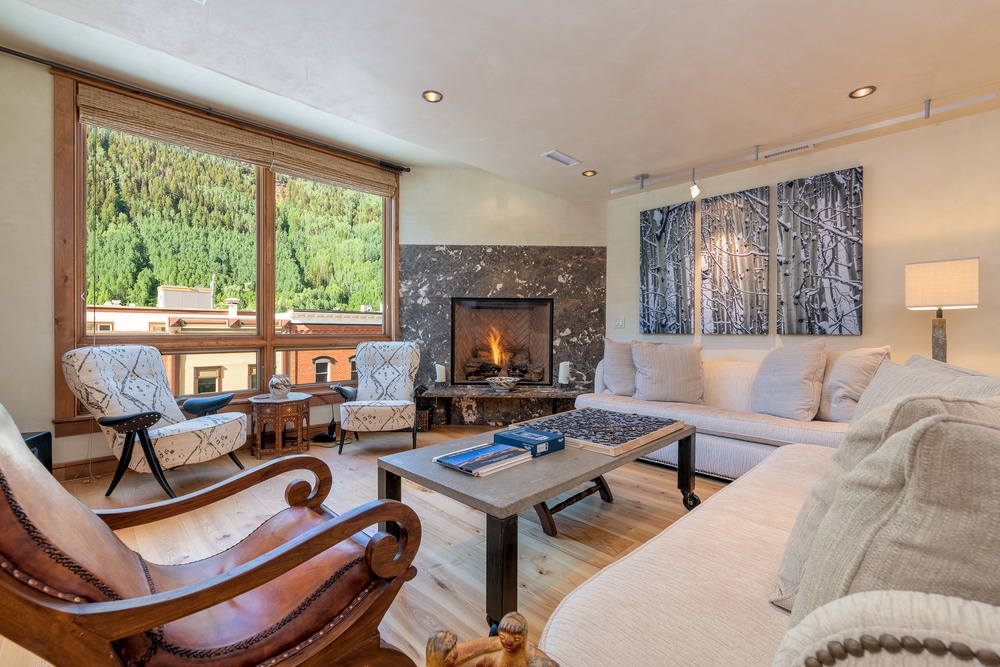 Telluride
Main Stage Penthouse
Walk To Ski
Bus Route
Walk To Town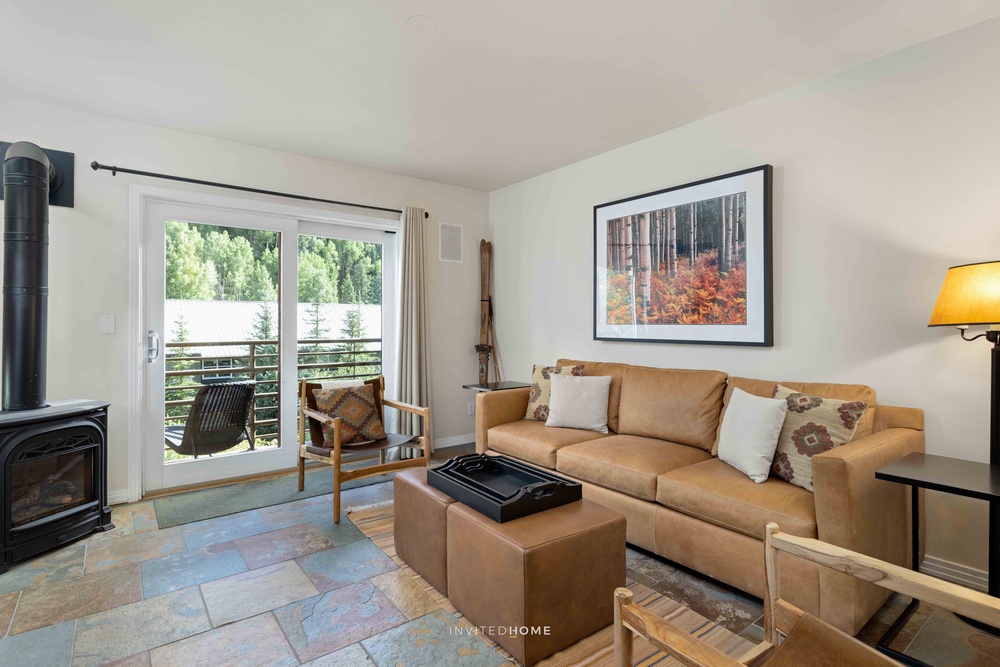 Telluride
Riverside at The Viking
Walk To Ski
Bus Route
Walk To Town
Where to Stay in Telluride for Ski-in, Ski-out Access
Mountain Village
Mountain Village has a more modern feel than town, and the homes located here are jaw-droppingly gorgeous, spacious, and private. They're ideal for a family or group who wants to ski, then relax all together in a cozy, luxurious setting. The community spreads out over a wide area, including homes set directly on ski runs or connected via trails, making it the best area for a ski-in, ski-out Telluride experience. However, be aware that this sprawl means you may have to drive into Mountain Village to access to the shops, restaurants, and gondola.

Mountain Village core has its own array of shops and restaurants, but they certainly offer a more exclusive feel than those in town. However, getting down to town is simple: hop on the free Gondola. From Mountain Village, you'll make one stop at San Sophia Station -- where you can appreciate the altitude of 10,540 feet and all the views that come with it -- before descending down into town.

Driving from Town to Mountain Village will take you about 20 minutes, while the gondola will get you there in 13 minutes. However, keep in mind that the gondola does indeed close seasonally. While it varies by a couple of days every year, you can count on the gondola closing in mid-October and opening again on ski season's opening day. The gondola closes again the day ski season ends (usually the first or second week in April) and opens back up in late May, typically around the dates for the MountainFilm festival.<br
Here's how it breaks down.
Stay in Town if you want:

Old town charm
Historic Victorian homes
A Western culture
Nightlife
Easy access to summer festivals
Stay in Mountain Village if you prefer:
Ski-in, ski-out vacation rentals
Luxurious, spacious homes for multiple families
Privacy, peace, and quiet
Breathtaking mountain views
Where to Stay in Telluride for Best Mountain Views
Ski Ranches
While all of Telluride is stunning and Mountain Village certainly has its share of one-of-a-kind vistas, there are a few homes that come along that offer views that would impress even the most discerning National Geographic photographer. For this, take a look at vacation rentals in the Ski Ranches neighborhood of Telluride.

Here, you'll reside with locals about 10 minutes from Town. It feels more residential than resort, and for some, that's perfect. Below is one of our Ski Ranches rentals that made it onto our list of the 15 vacation rentals with the most awe-inspiring views. Take a look and see for yourself why it made the list.
Best Hotels in Telluride for Luxury
While certainly a high-end destination, Telluride doesn't actually have any top-shelf hotels like the Ritz-Carlton or Four Seasons. For a hotel experience that still offers plenty of luxury amenities, you can check out:
(which there are plenty of)
.
Best Pet-friendly Lodging in Telluride
Mountain Village Vacation Rentals
Given the level of sophistication of many Telluride rentals, pet-friendly lodging can be hard to come by. In fact, only about a quarter of all Telluride rentals on HomeAway are pet friendly. However, at InvitedHome, we have several options that let you have the luxurious mountain getaway you're looking for without leaving your pets at home.

Below are four Telluride vacation homes that allow pets for an additional non-refundable fee. Call us to learn about all of our pet-friendly vacation rentals. (720) 537-1661.

Choosing the right place to stay in Telluride is simple as long as you know the activities and vibe your group is looking for. If you still need help choosing where to stay, give us a call at 720-537-1661, and we'll help you find and book the ideal Telluride luxury vacation rental for you.
Loading...