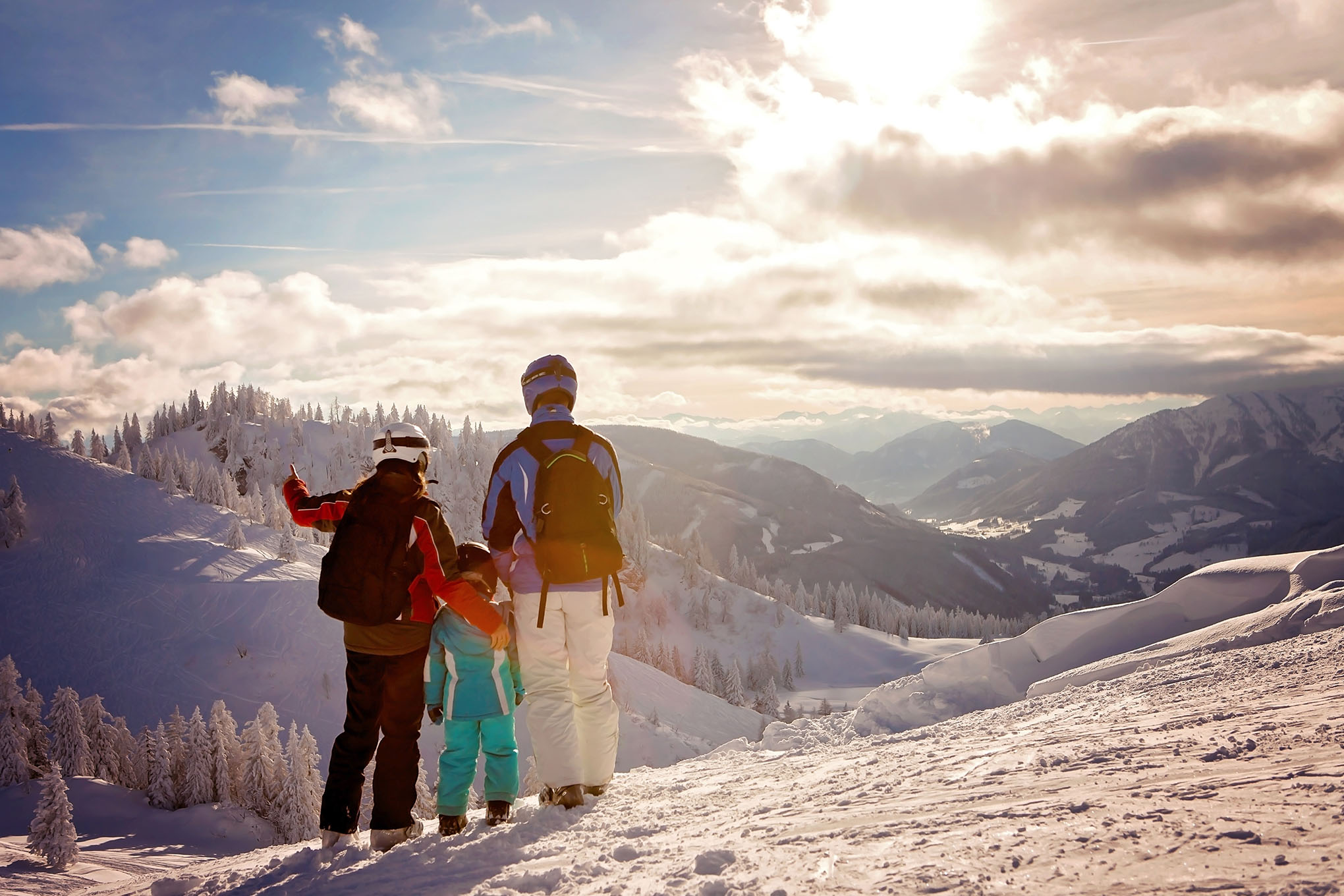 Best Family Ski Resorts in Colorado | Updated 8/21/19
From kid-friendly to backcountry,

Colorado ski resorts have something for everyone.
25 Marvelously Skiable Mountains
But which of these Colorado resorts are best for families and kids?
With five of the "Top 10 Best Ski Resorts in the Country" (according to Forbes Magazine), Colorado is a powder hound's paradise. Shredder heaven. In fact, the Centennial State has more than 25 marvelously skiable mountains, which sounds wonderful, but can make it difficult for parents to choose one that's best for the whole family. The resort's location, terrain, lift ticket prices, ski school, and access all factor into the decision, as well as daycare options, activities outside of skiing, and kid-friendly restaurants nearby.

In this post, we'll look at which of these 25 mountains are the best family ski resorts in Colorado, based on the above criteria. Take a look, and we're sure you'll find the right Colorado ski resort for your own family.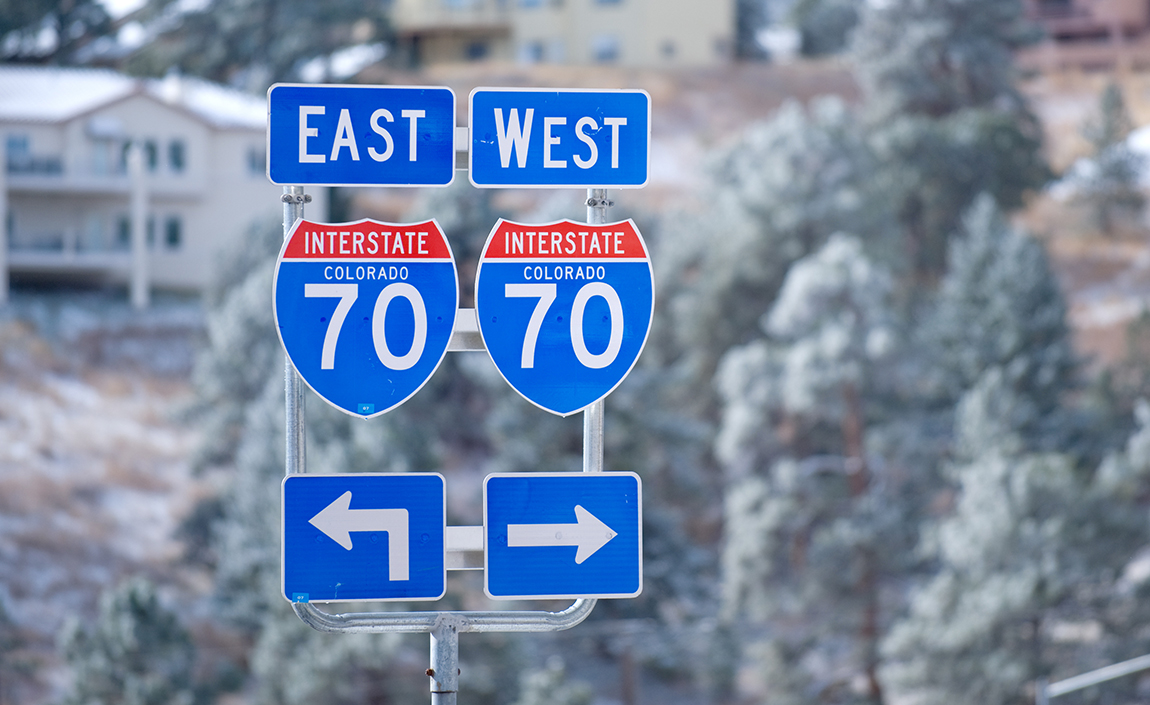 Off-the-Beaten-Track vs. Off I-70
Easy access ~ Or Nestled, Secluded, and Remote?
Threading east to west through the middle of Colorado is Interstate 70. The major ski resorts that are a short distance off I-70 are listed below, and all are just about a 2-hour drive from Denver International Airport.

Breckenridge
Keystone
Copper Mountain
Vail
Beaver Creek
A quick note on Beaver Creek vs Vail:
Though they're often lumped together, these are in fact different resorts. Beaver Creek is the farthest away, located about 15 minutes west of Vail. For a detailed look at what makes the two resorts unique, check out our
Vail vs. Beaver Creek blog here
.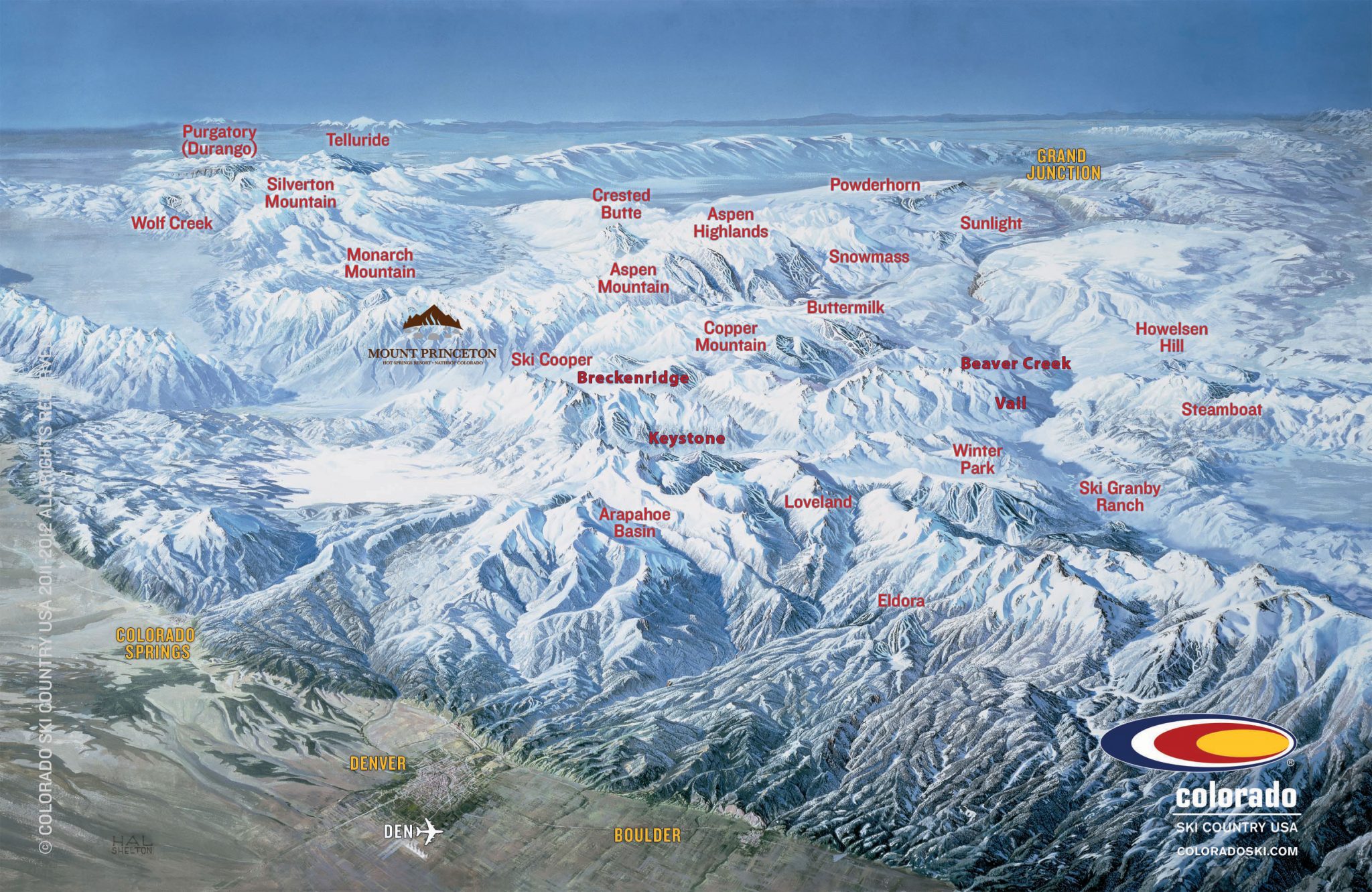 For families flying into Denver and then driving, the I-70 resorts are the most accessible and provide tons of recreational opportunities. However, there are plenty of resorts off the beaten path, too. A few of these include:

Crested Butte: 4 hours 40 min from airport
Steamboat Springs: 3 hours 20 min from airport
Telluride: 6 hours 40 min from airport
Winter Park: 1 hour 45 min from airport

These resorts are clearly farther from DIA (except for Winter Park), but many families often find these secluded resorts to be perfect for them, and worth the extra drive. Many are nestled into beautiful canyons, feature charming, historic ski towns, or both. For some context, check out the image to the left, courtesy of our friends at Mt. Princeton and Colorado Ski Country USA.
And then there's the Aspen-area ski resorts, the most popular of which include Snowmass and Buttermilk. Each of these destinations has a variety of terrain from beginner to expert, and services, amenities and restaurant options that will make families' stays very enjoyable. The Aspen ski resorts are located about 4 hours from the Denver airport.

Airports that serve Colorado ski resorts
If you're not up for the drive from DIA, there are plenty of regional airports that offer seasonal flights from major U.S. hubs. These include:

Eagle County Regional Airport: Just 30 minutes from Vail, with flights arriving from Miami, Los Angeles, Chicago, Atlanta, Dallas, Houston, New York, San Francisco, and Denver.
Montrose Regional Airport: 1 hour 30 minutes from Telluride, with flights arriving from Denver, Dallas, Salt Lake City, Los Angeles, Atlanta, New York, and Chicago.
Aspen/Pitkin County Airport: 15 minutes from Snowmass, 5 minutes from Buttermilk. Flights arriving from Denver, Dallas, Chicago, Houston, Los Angeles, Phoenix, Atlanta, San Francisco, and Salt Lake City.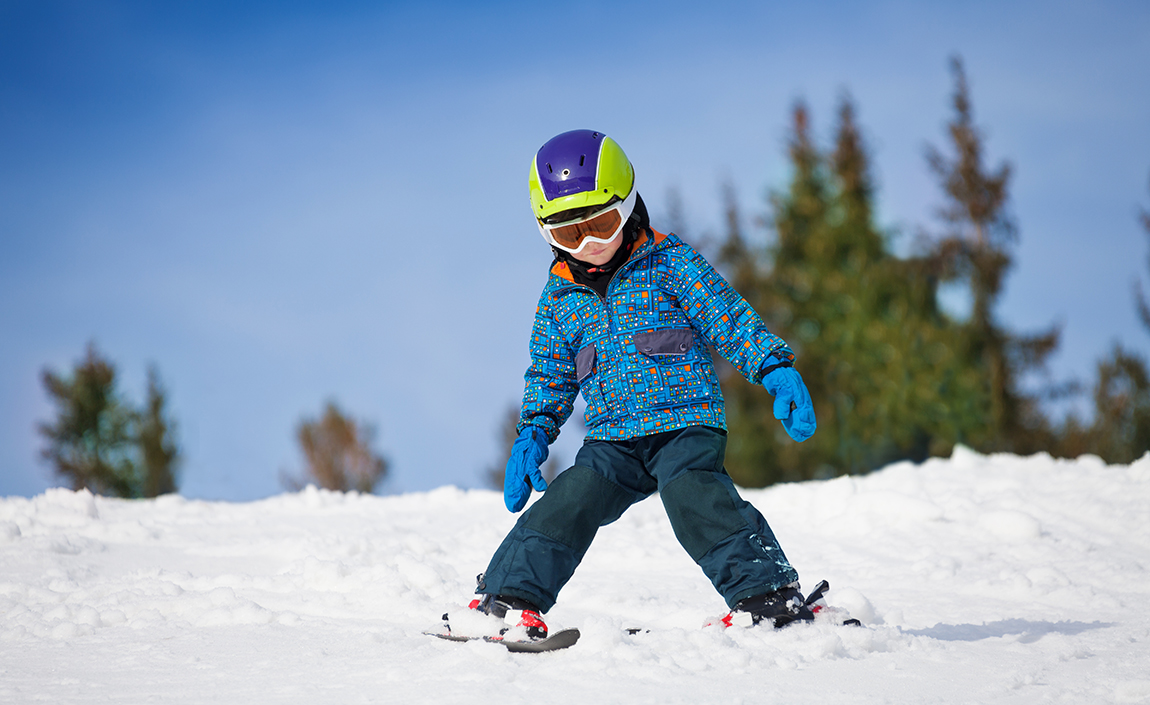 The Best Kid-Friendly Ski Resorts in Colorado
You Don't Know What You'll Find ~ On This Magic Carpet Ride
With the exception of Aspen, all major Colorado ski resorts have plenty of beginner runs, kid slopes and "magic carpets" for novices and the ski school. Beaver Creek even has a kids-only gondola, and other resorts have a variety of mini chair lifts and other accommodations for emerging skiers.

All of Colorado's most well-known resorts offer day care for babies and little kids, and many have a ski school/day care option for preschool and elementary-age kids. Each resort puts its own spin on high-quality day care, activities and ski lessons for young children so parents can have a worry-free time on the slopes.

The best family-friendly resorts have loads of activities in addition to skiing and snowboarding. For example, Keystone's Kidtopia offers parents and kids all kinds of free events, games, cookie time and more. Snowmass' huge Treehouse Kids' Adventure Center is a drop-off, supervised play area for infants and children up to age four.

However, our picks for the best family ski resorts in Colorado are listed below, with a few more details about each.
Beaver Creek Family Activities
Excellent lesson packages, world-class daycare, and memorable winter activities
While all the mountains in Colorado have great family-focused activities, Beaver Creek has long been recognized as one of the best. In the 2019-2020 ski season, Beaver Creek is estimated to open on November 27 and close on April 12. Here's a look at what you'll experience when your family stays in the quieter corner of Vail Valley:

Private and group ski lessons for the whole family During "Learn to Ski Month" Beaver Creek offers two amazing deals. The first is for beginner adults, who get the third day of lessons free when they buy two days of adult group lessons. For kids, the resort guarantees your kids will learn how to ski by the third day, and if not, the fourth day of lessons is free.
Cookie time! Every day at 3 pm the resort brings out freshly baked chocolate chip cookies for everyone finishing up on the slopes.
The famous Candy Cabin Head to the top of Strawberry Park Express or Mountain Express Lifts between 10 am and 3 pm to let your kids explore a cozy cabin full of traditional candy favorites.
Additional activities From sleigh rides to a full lineup of events that changes weekly, you'll have plenty to do without ever having to leave the resort.
Childcare and Nursery Kids 6 and under (down to 2 months) can attend Beaver Creek's renowned daycare program, which is led by professional caregivers. Learn more about it here.
We offer amazing family-friendly lodging options throughout Beaver Creek. Take a look through
all of our nearby luxury vacation rentals here
.
Steamboat Springs Family Activities
Free lift tickets for children 12 and under
If you've got a big family, you may want to plan a family ski trip to Steamboat Springs. Here, kids 12 and under not only ski for free, but they also rent gear for free if you purchase a 5-day adult ticket.

Steamboat also boasts a kids-only magic carpet as a part of the resort's Kids' Vacation Center, which is available to children aged 2-6 years old. This program offers all-day group lessons that include lunch, ski instruction, and separate activities both inside and out.

Daycare is offered all day, from 8:15 am to 4 pm, for $145 advance purchase (or $165 advance purchase over holidays).

Whether you're staying in town, in the mountains, or at the base of the resort, we have the Steamboat vacation rental that's perfect for your family.
Vail Family Activities
More than just skiing
Vail is well known for its skiing, but there's far more to it than just its famous back bowls. FOr the 2019-2020 ski season, Vail is also expected to be open for one of its longest seasons thanks to updated snowmaking capabilities. This season, Vail Mountain has a for-sure opening day of November 15. Here's a quick look at a few of its family-centered activities:

Scenic Gondola Rides You don't have to strap on skis to enjoy the amazing views of the gondola. Start the journey in Lionshead Village, take the gondola to the top, and perhaps grab a bite or drink at Bistro Fourteen. These rides are $44 for adults and $30 for children. However, if you wait till after 3:30 pm, you can even get this ride for free.
Adventure Ridge Take a ride down the year-round mountain coaster, go tubing, or try your hand at ski biking. You can even take a guided nighttime tour on the ski bikes -- an offering you won't find anywhere but Vail.
Walking Mountains Science Center Naturalists program Vail's ski school also offers this fantastic program that teaches kids about the geology and biology of the mountains that surround the ski slopes.
Some of our most luxurious rental homes are available in Vail. Take a look at them and
find one that fits your family here
.
Breckenridge
The go-to family ski resort
In terms of family activities, town charm, and wide open runs, it's hard to beat a family ski vacation at Breckenridge, and it has one of the longest ski seasons anywhere in Colorado. This year, Breckenridge is planning to open as early as November 8, and if conditions are anything like last year, it's highest chairlifts will remain open into June. Here's what you can expect to find if you head to this Summit County favorite:

The best terrain for learning Breckenridge is a big mountain with long, wide open runs filled with skiers of all abilities. After you've spent a few days learning, Breck has terrain that gets more difficult very gradually, so your kids (or you) can build your confidence slowly -- the safe way.
History While Breck's I-70 counterparts Vail and Beaver Creek were more or less designed to be ski towns a little over 50 years ago, Breckenridge is steeped in Colorado history that dates back to 1859 when it was founded after settlers found gold. Your family will love exploring the Victorian town, nearby historic mines, and museums throughout the area.
Dining for everyone Between the town of Breckenridge, nearby Keystone, and the towns of Frisco, Dillon, and Silverthorne, you'll never run out of fun dining options. There's also excellent shopping in all of these areas, too.
Looking for a vacation rental for your entire family? We have
dozens of luxury homes for rent in Breckenridge here
.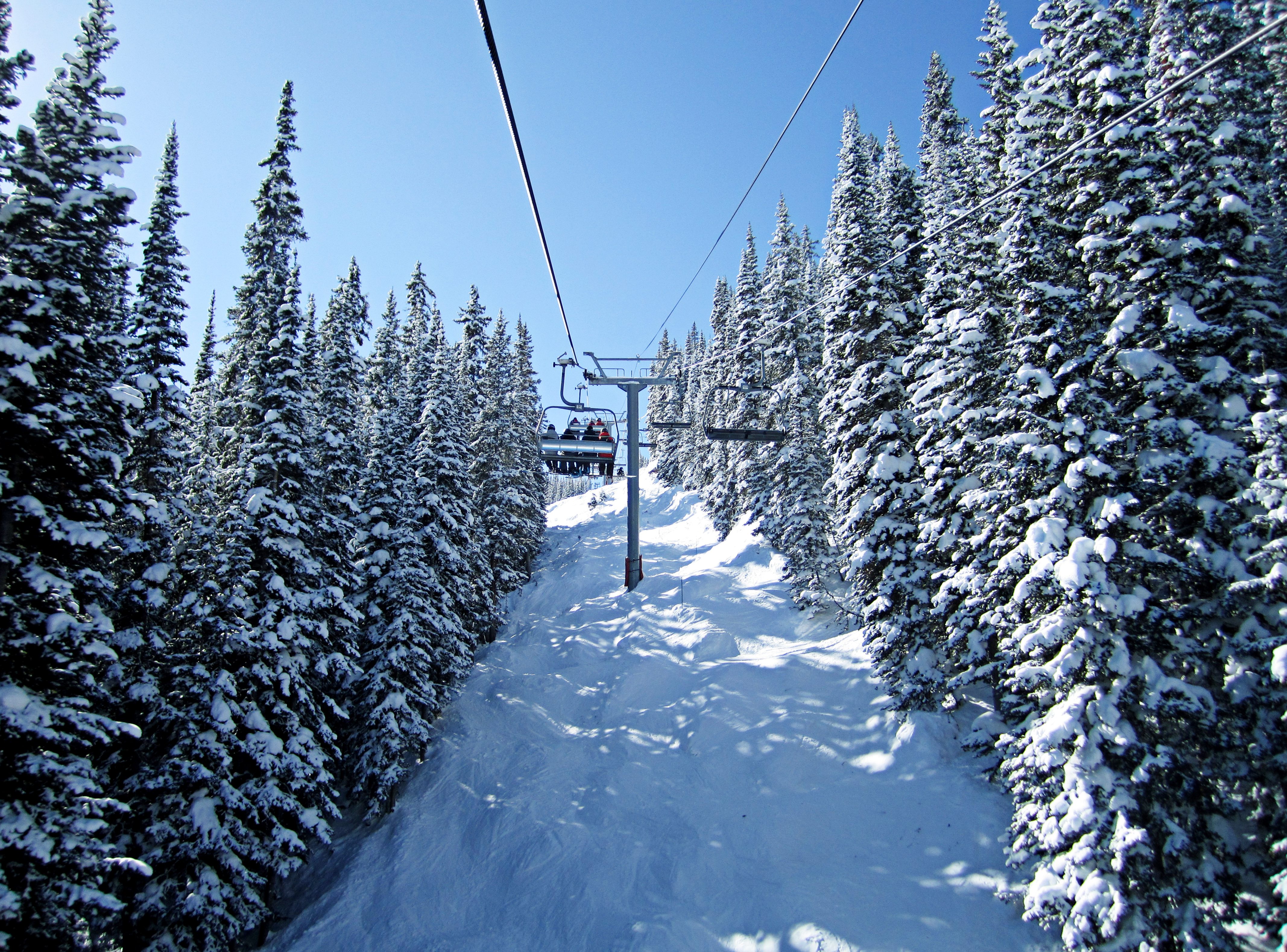 Best Ski Resorts For Teens (and Tweens)
OMG ~ Your Teens Will Love These Ski Resorts
Older kids with more experience on the slopes will enjoy all of the same resorts, especially Buttermilk. Once home to the X Games, it has a mini terrain park for your budding shredder. Parents will love Beaver Creek and Crested Butte for their independent skiers and boarders because all runs funnel down to the main villages, making meeting up a cinch.

With so many choices, it's hard to go wrong with a Colorado ski vacation. Once you narrow down the list to the resorts that best suit your family's needs, you'll have nothing less than an amazing time skiing in the Rockies.

If you'd like additional information about which resorts have the best family-friendly skiing in Colorado, get in touch with us at 855-978-7627. Our Guest Experience Specialists are ready to help your family plan the perfect ski getaway in the beautiful Rocky Mountains.
Loading...