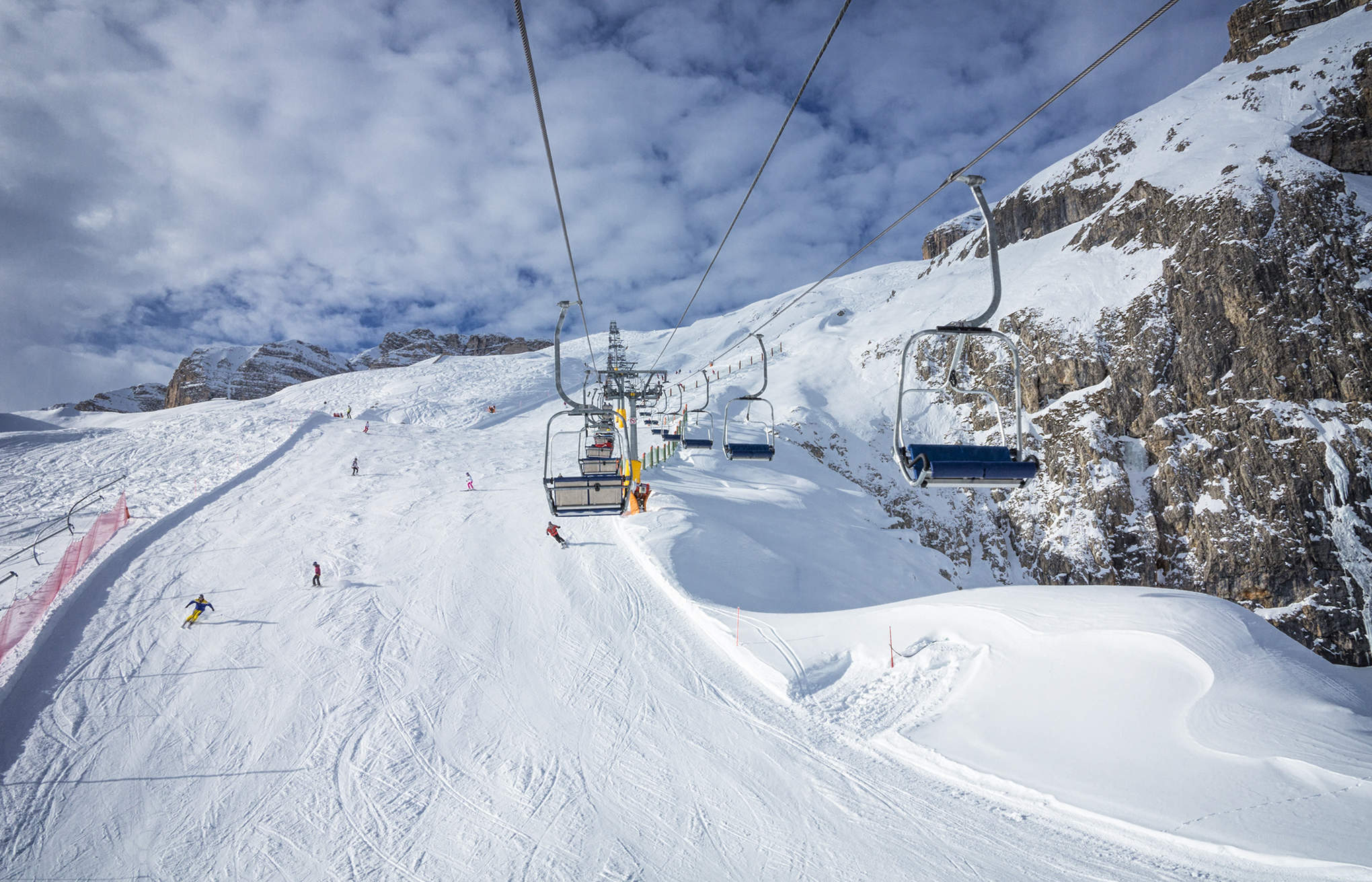 Best Spring Skiing in Colorado
YOUR COMPLETE GUIDE TO LATE-SEASON COLORADO SKIING
Sun and Snow in the Rockies
After Colorado's epic 2020-2021 ski season, we're thrilled to see what spring skiing in Colorado holds this year.

With 28 world-class resorts, Colorado is arguably the epicenter of North American ski culture. And spring is quite possibly the best time of year to ski these majestic mountains. The high elevation often brings "bluebird" conditions in the months of March and April. Complete with sunny, blue skies that make spring skiing so enjoyable – it's a unique treat that Coloradans cherish.

The best part? You typically don't have to sacrifice excellent snow conditions to enjoy the milder weather. March and April are often the heaviest months for Colorado snowfall, so you're equally likely to be cruising through fresh powder as you are to be getting a suntan. Now how's that for a two-for-one?
Colorado in April
For many, April is a time for fun last runs of the season with friends, mixing other activities in thanks to the longer days, and resort-sponsored events. Concerts, parties, and festivals are common. If you're looking for a great spring skiing experience, head to any of the resorts for their final-day festivities. Below are the 2021/2022 closing dates for Colorado's most popular resorts.

And here's a look at April's average highs and lows:
Breckenridge: 54°/26°
Vail: 50°/23°
Telluride: 51°/22°
Steamboat: 54°/25°

The 2020 closing dates for Colorado ski resorts are:
A-Basin: June-TBD;
Breck: May 3 (estimated)
Beaver Creek: April 13 (estimated)
Vail: April 19 (estimated)
Telluride: April 17
Spring Break Featured Homes
The best homes ~ when you want them most
Every week we feature a few homes that would be perfect for a Colorado Spring Break getaway. It's just one of the benefits of booking directly with a property manager or homeowner, rather than on sites like HomeAway or Airbnb.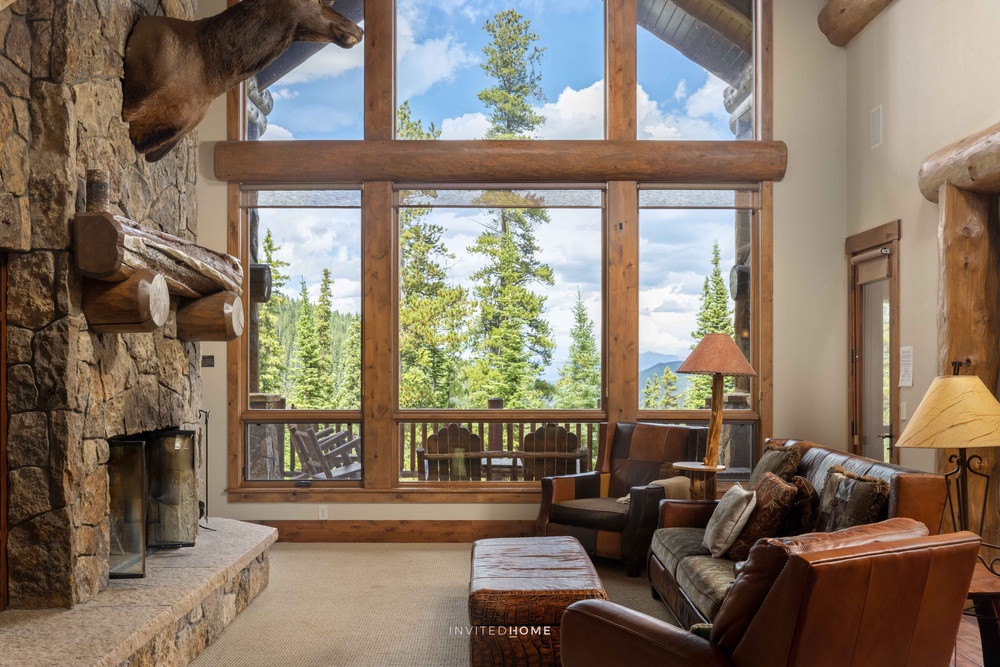 Breckenridge
Mountain Kingdom On Hoosier Pass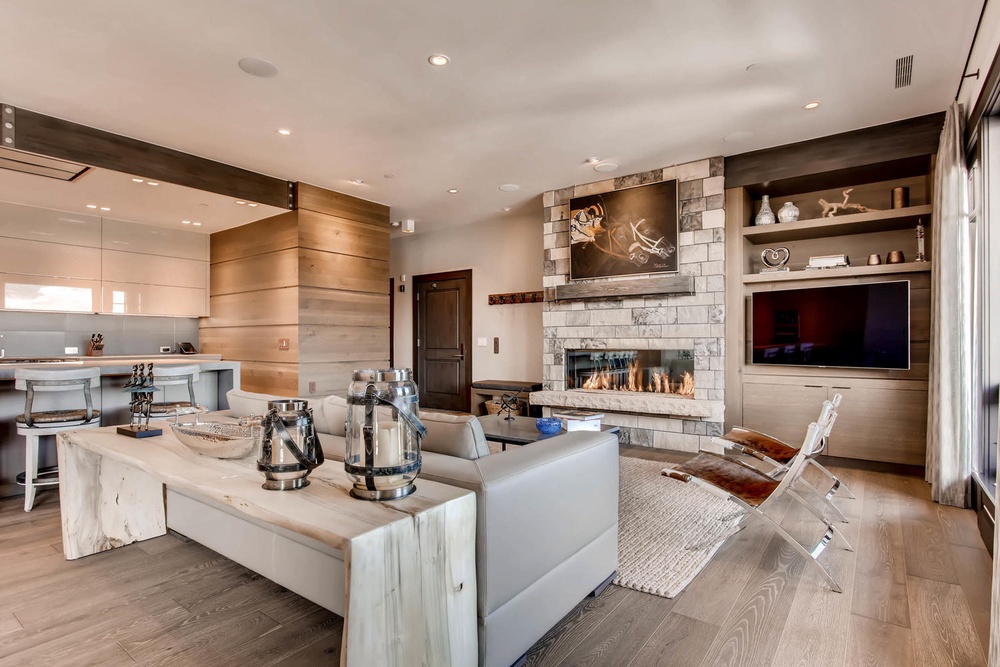 Beaver Creek
Lay Of The Land At Hummingbird Lodge
Ski-In/Ski-Out
Ski Shuttle Service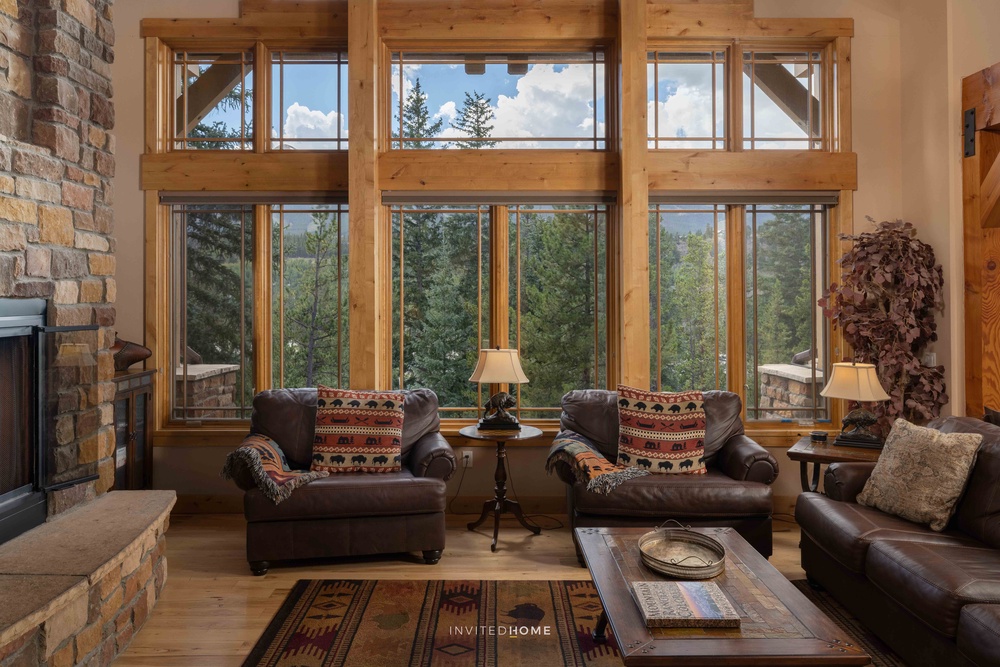 Breckenridge
Mont Vista Chateau
Where to Ski in Colorado in March and April
The resort you choose comes down to a couple qualifications, including when you're traveling, and who's in your group.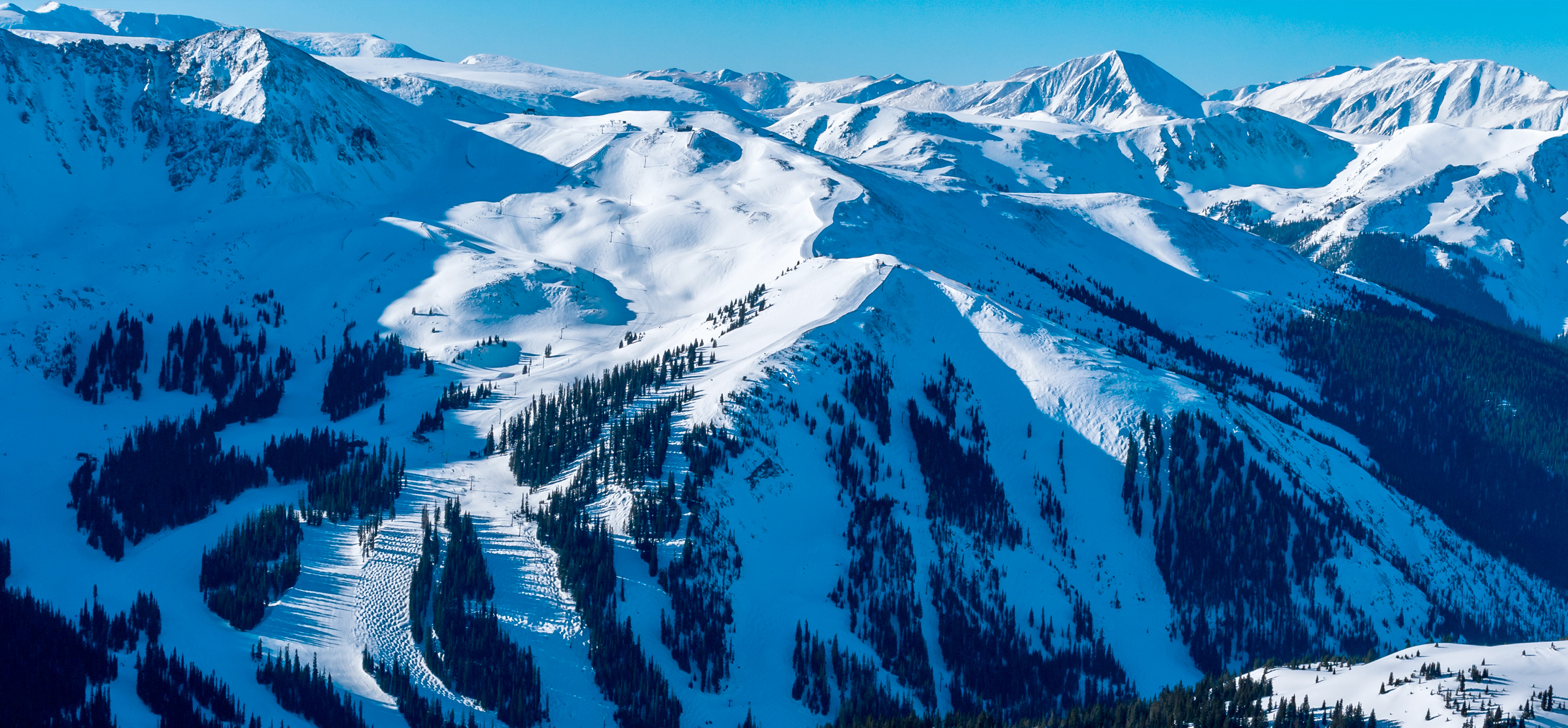 Spring Skiing at Arapahoe Basin
Arapahoe Basin, also known as "A-basin", "A-Bay" or simply "The Basin", is perhaps the favorite local spot. For decades, it held its allegiance to Vail Resorts, however in winter 2019-2020, A-Basin made headlines by switching to the Alterra-backed Ikon Pass.
Arapahoe is a great spot for younger folks looking to let loose and get a true taste of Colorado life. But, we don't recommend it for tourist groups looking for family activities or resort amenities.
Tailgating and picnicking are a-ok. Bring your own grill and cook up some barbecue in the parking lot. Or contact the resort to reserve a spot on the "beach"and take your party slope-side.
Dogs are welcome in the parking lot and beach, so feel free to bring along a furry friend.
If DIY isn't your style, grab a beverage from the bar at the base lodge and head out to the sun deck to watch skiers come down. And enjoy phenomenal views of the basin's unique topography.
If you're driving up from Denver, take the Loveland Pass off I-70 to enjoy breathtaking views at the Continental Divide. Just be forewarned, it's a doozy of a drive with no guard rails. If weather conditions are not ideal, you'll want to go through the tunnel and around to A-basin instead instead.
Arapahoe Basin stays open much later into the Spring than other Colorado resorts. You can often ski here until June or even July, depending on snow conditions, thanks to its high elevation and primarily north-facing slopes.
Where to stay when skiing at A-Basin

While there isn't a resort at the base of the mountain, there's plenty of lodging options nearby. Check out our vacation rentals in Breckenridge, just a 30-minute drive from the lifts.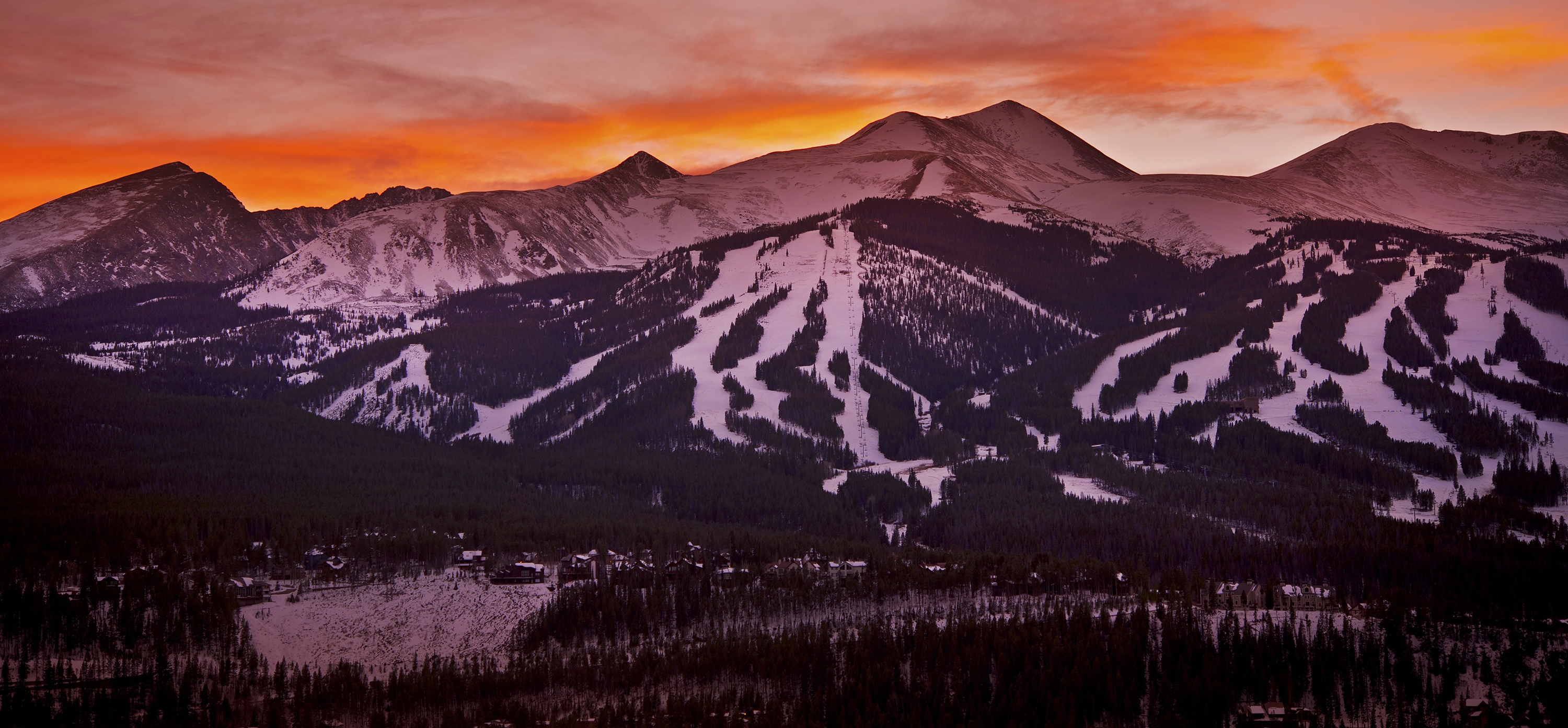 Spring Skiing at Breckenridge
In the 2018-2019 ski season, Breckenridge reigned supreme. With the highest chairlift in North America, it opened on November 7 and officially closed on June 9, and locals boasted the resort and town saw the heaviest snowfalls in as long as 120 years. [Read about it here.](https://www.snow-forecast.com/whiteroom/breckenridge-nears-11-metre-18-19-snowfall-total-and-celebrates-longest-season-for-over-20-years/) By the end of the season, more than 32 feet of snow had fallen.
This is a large-scale resort, so you know it's great for big groups of adults or families. Enjoy sprawling on-mountain patios with bars and food offerings outdoors. Soak up some sun and say hi to fellow skiers. For an even deeper dive into Breckenridge, check out our complete guide to the town, resort, and surrounding mountains, or our list of the Top 15 Family Activities in Breckenridge.
Breckenridge also boasts a vibrant downtown and nightlife scene for après-ski adventures.
Spring Skiing at Copper
Copper's spring skiing scene is all about the party. You might want to leave the kids at home if you're coming for closing weekend, though.
Closing day at Copper is a spectacle. This upbeat event includes a RedBull Slopesoakers competition, a freestyle showdown that incorporates floating rails to put a unique spin on pond skimming… plus free live music, a color run, cardboard box races and even a bikini contest.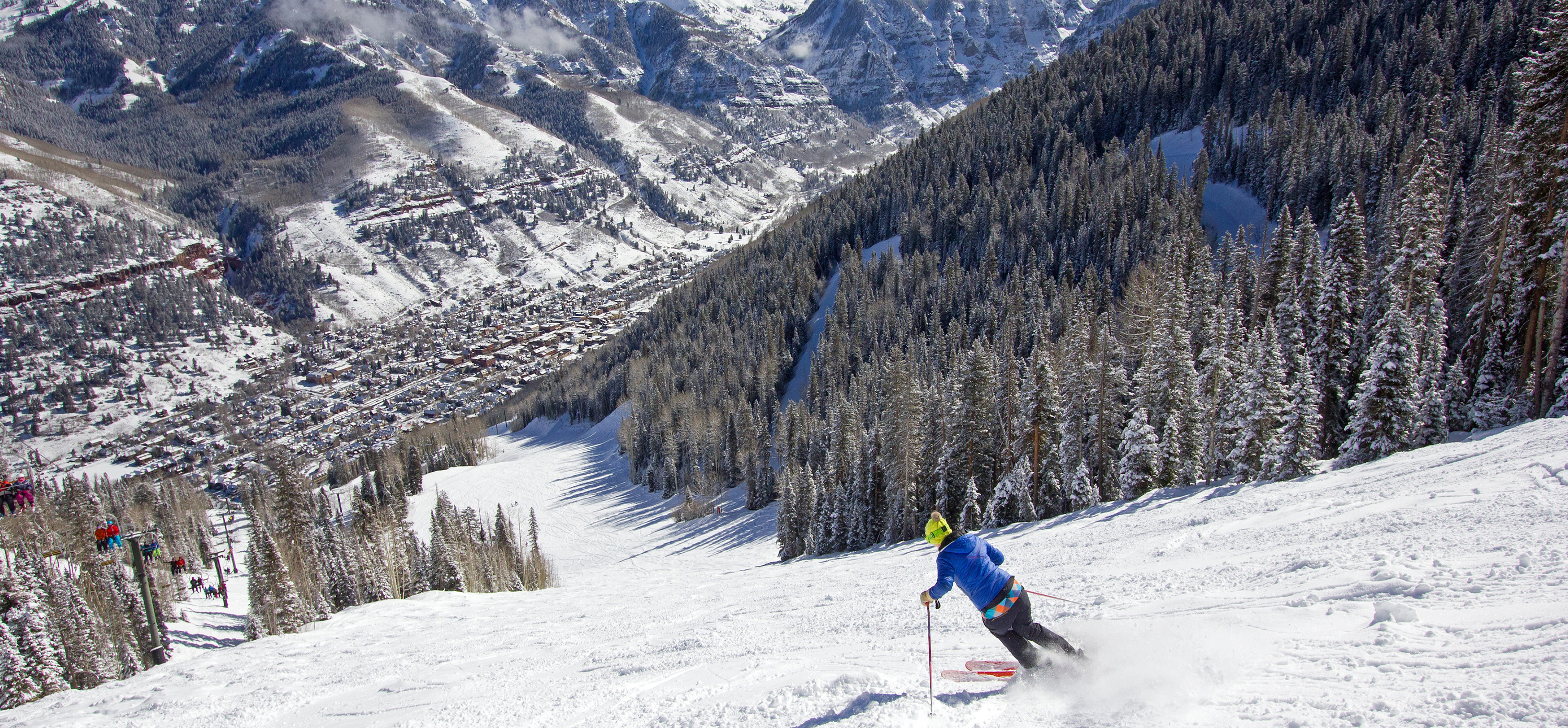 Spring Skiing at Telluride
When 70% of the ski resort is on public lands, does it ever really close?
Telluride was another resort that celebrated a fantastic season 2019, with snow falling well into June. By the end of one season, about 27 feet of snow had fallen throughout the winter, with a snow depth of about 7 feet on closing day. Still, even after the lifts stop running, it's common to see skiers skinning up and swooshing down perfectly skiable terrain.
Telluride also has some of the best ski-in, ski-out homes of any resort in the country.
Telluride is the top spot for experienced riders. There's a plethora of expert terrain, if that's what you're looking for. But there are plenty of beginner runs for less aggressive riders and children, too.
Enjoy closing weekend with a classic pond skim and a wild west après-atmosphere. We recommend Gorrono Ranch, with its awe-inspiring views of the Wilson Range and a cabin bar with a wood stove that will take you back to the days when outlaw Butch Cassidy resided around these parts.
Telluride's ski season ends on the early side to accommodate for elk migration patterns.
You can look through all our luxury vacation rentals in Telluride here. We've also put together a comparison of the different neighborhoods of Telluride, including Mountain Village and Town.
Telluride is one of Colorado's most remote ski resorts, however it's getting much easier to fly into it. Check out this updated page on How to Get to Telluride, including new flights and recommended driving routes.
Where to Stay in Telluride
Telluride
T'Ride and True on Main
Walk To Ski
Bus Route
Walk To Town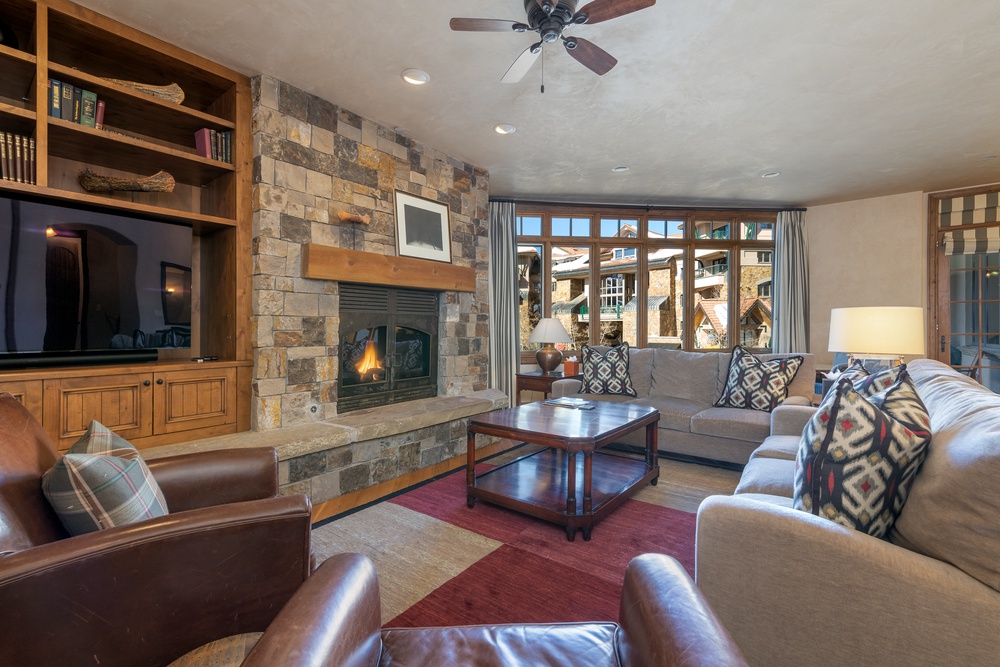 Telluride
Southern Comfort at Heritage Crossing
Ski-In/Ski-Out
Ski Shuttle Service
Walk To Town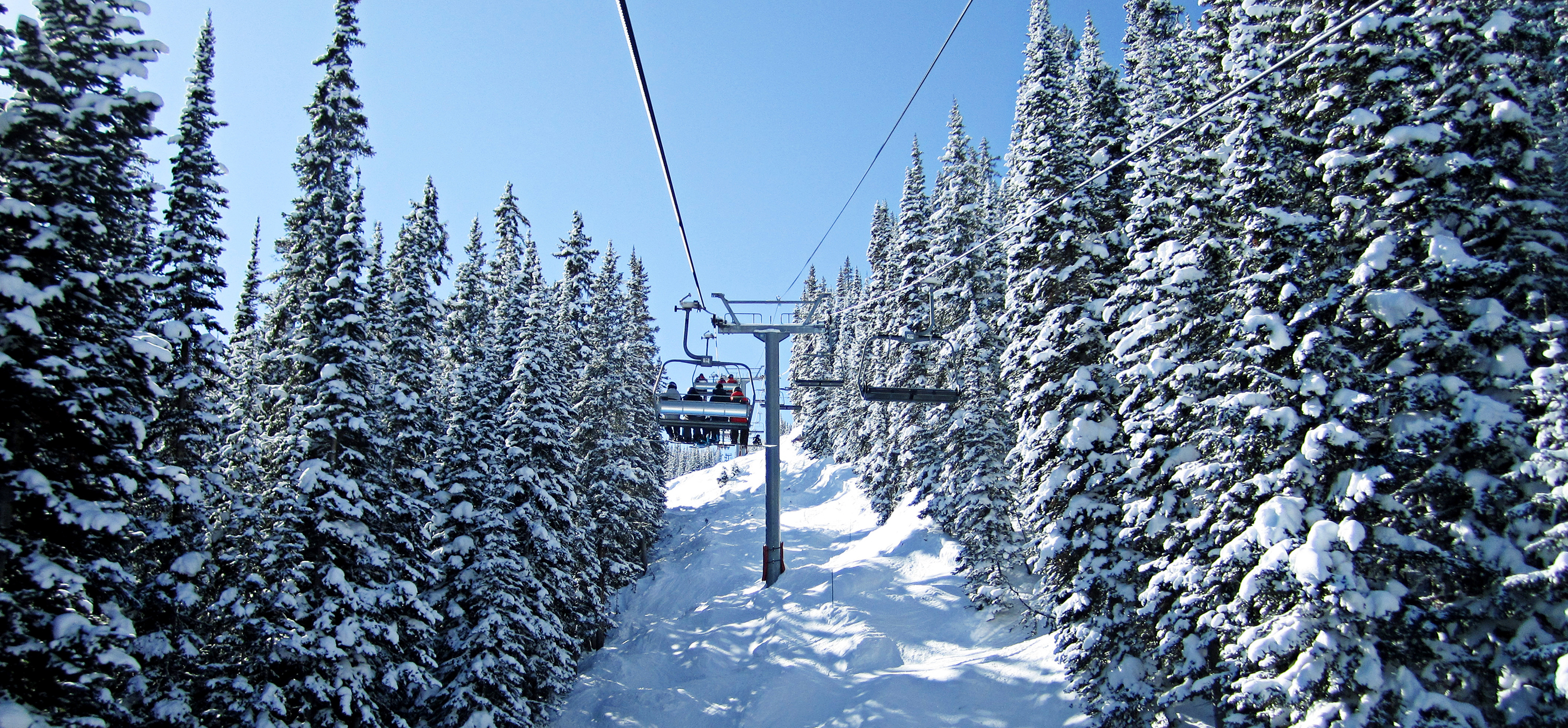 Spring Skiing at Vail
This area is perfect for a romantic or just plain classy getaway. The village design was based on the classic European ski resorts, giving it a distinctly ski-retreat feel.
Vail's sister resort is Beaver Creek, however both of these mountains have their own feel.li>
Vail is known for its iconic village, with its unique European feel and plentiful restaurant and nightlife options. Probably the most vibrant après-ski celebration scene in Colorado. We'll let you be the judge.
Vail boasts numerous lifts, gondolas, basins and famed "back bowls" that usually remain open until season's end.
Closing weekend is a big deal in the Vail Valley. Think A-list bands & DJ's, pond skimming, and other distinctive events, culminating with Spring Back to Vail on closing day. They know how to say goodbye for the season right.
If you want to extend your stay, check out our complete guide to Vail here.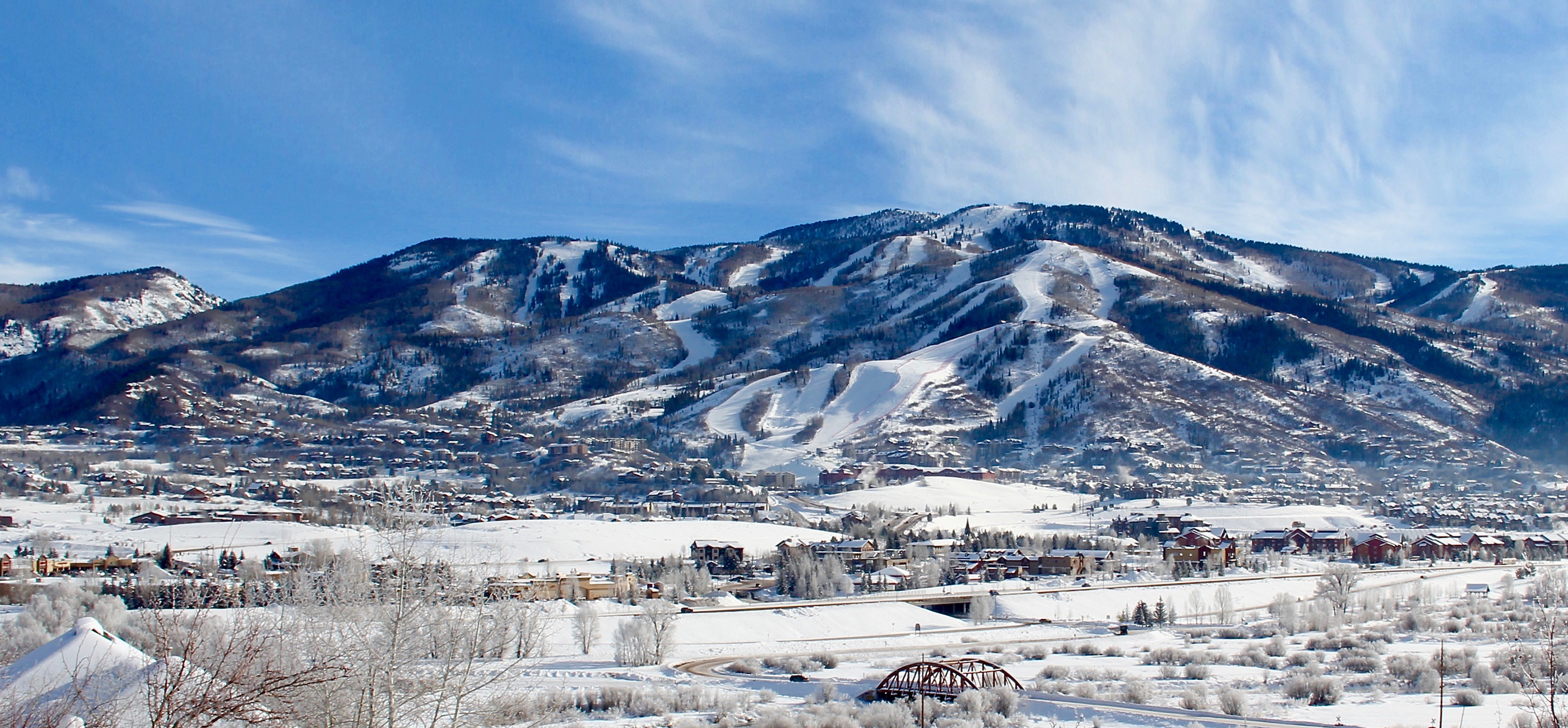 Spring Skiing at Steamboat Springs
With a registered trademark on the term "Champagne Powder", this resort's main claim to fame is its distinct northern Colorado brand of snow.
Steamboat is a bit off the beaten path, and locals like it that way. Head here to avoid the crowds at more mainstream resorts to the south on highway I-70.
Lifts stay open later thanks to additional daylight in the spring. Some say the last chair on a bluebird day is almost as satisfying as the first chair on a powder day.
Enjoy pond skimming, free concerts, and celebrations galore throughout the month of April.
Stop by the Strawberry Park hot springs for a soak in natural, healing mineral water after long days of skiing.
What You Should Know
A Few Pro Tips ~
For Spring Skiing in Colorado
Wear layers. At high altitude, temps can rise and fall quickly, and you might be surprised how warm (or cold) you get during different times of day.
Bring sunscreen. The sunlight is extremely powerful at this elevation as well, and may lead to serious sunburns if precautions are not taken.
Take your time waking up and hit the slopes in late morning. The freeze-thaw cycle in springtime can often create harder snow or even icy conditions in the early a.m.
Make friends at the mountain! Coloradans are typically friendly folk, especially on sunny spring days where the locally brewed craft beers & spirits are flowing.
Learn how to prevent or treat altitude sickness. Our information sheet on altitude sickness is geared toward Telluride, but the lessons learned can be applied to any high-altitude setting.
Loading...