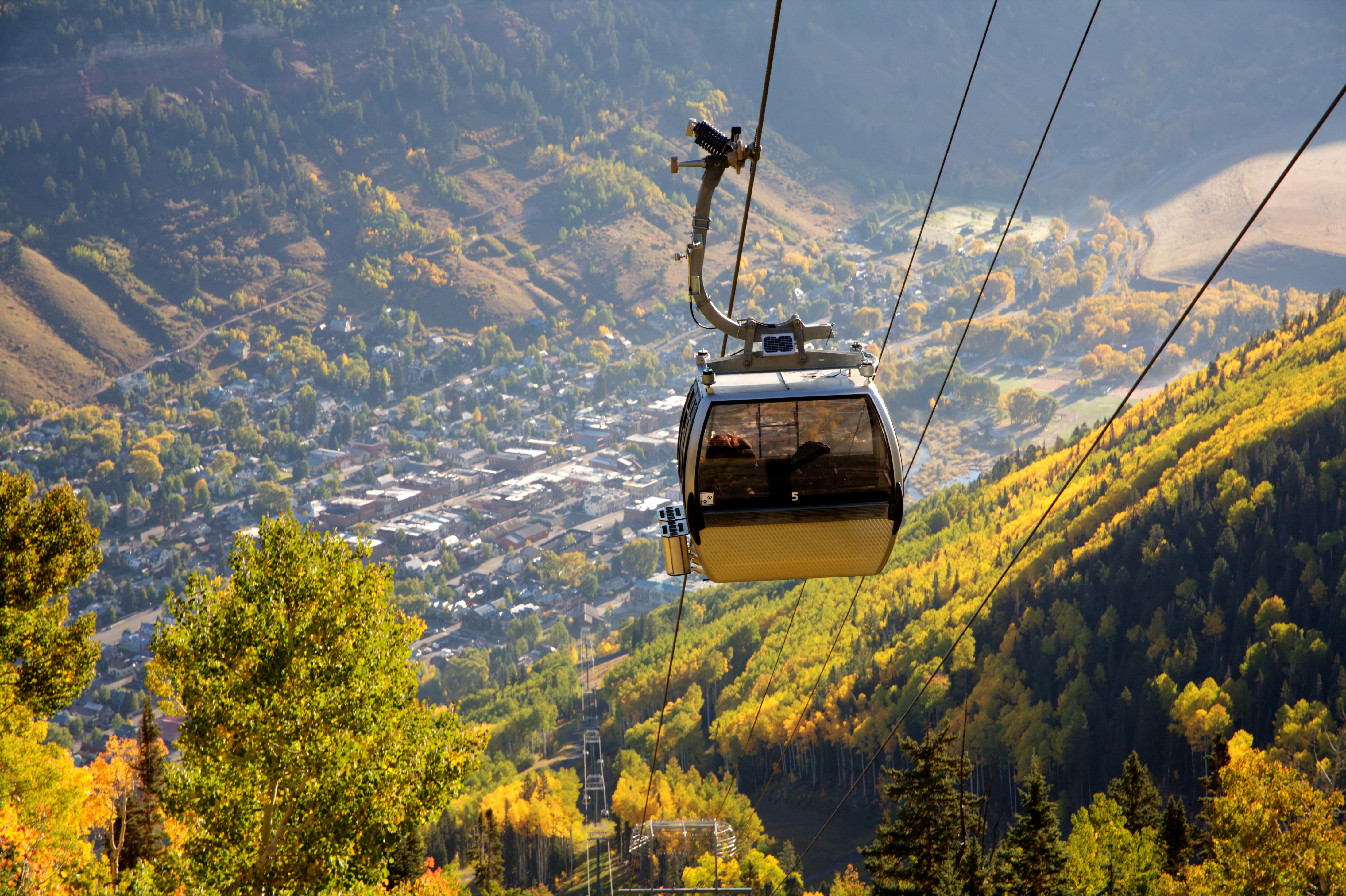 How to Get to Telluride, Colorado
Flying into Telluride, driving routes, and more
Getting to Telluride
New flights to Telluride have made it even easier
Telluride is famous for quite a few reasons. On the slopes, you'll rarely wait in a single liftline. From all over town, you'll be treated to breathtaking vistas that look more like the Swiss Alps than the American Rockies. In town, you'll pass remnants of a Wild West outlaw culture and rough-and-tumble mining heritage. And all of this allure can be attributed to one thing: Telluride is very, very remote.

Located deep in the southern San Juan Mountain range, for most of history, this was extremely hostile living. As far as local lore goes, Telluride actually got its name from the exclamations prospectors yelled to anyone willing to risk the trip to the gold-filled box canyon: "To hell you ride!"

And while we've come a long way since the prospecting days, Telluride is still one of the most remote resorts in all of Colorado. Again, the mountain owes its short lift lines, views, and culture to this isolation, so you'll rarely find anyone complaining about it.

So what's the best way to get to Telluride, Colorado? We break it down below, and provide a few itinerary ideas so you can experience the magic of this remote alpine wonder. But first, a quick run-through of the most frequently asked questions about getting to Telluride.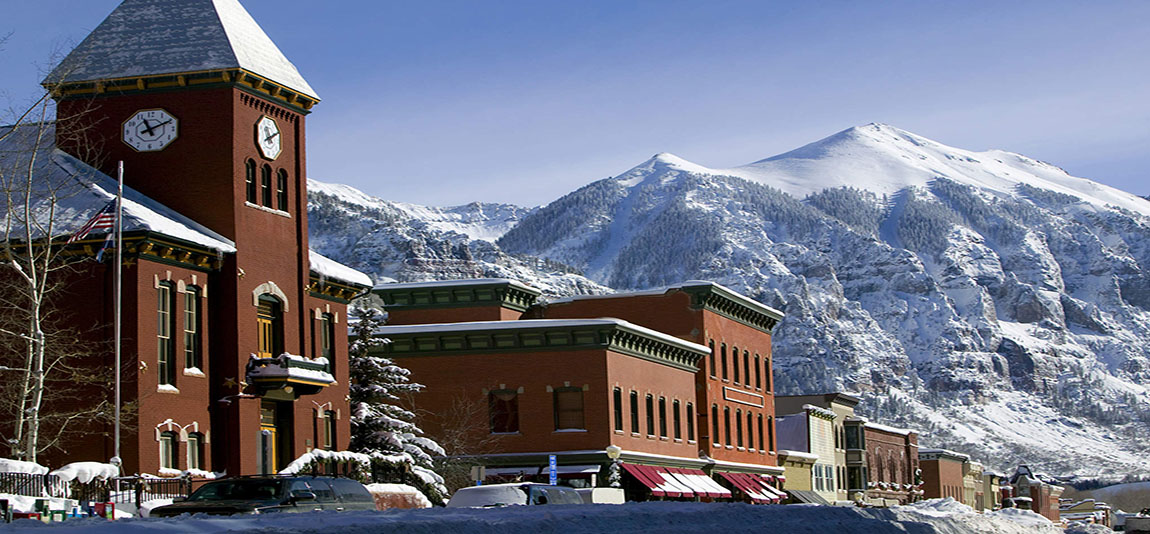 How to Get to Telluride FAQs
Where do you fly into to get to Telluride/What's the closet airport to Telluride?
Closest: Telluride Regional Airport (TEX)
Most common: Montrose Regional Airport (MTJ)
Backup option: Cortez Municipal Airport (CEZ)

What airlines fly into Telluride?
TEX: Denver Air Connection (operated by United), Linear Air, and private chartered flights
MTJ: American, United, Denver Air Connection, Delta, Southwest
CEZ: Boutique Air

How far is Telluride from the airport?
TEX: 10 minutes
MTJ: 1.5 hours
CEZ: 1.5 hours
Is the Telluride Airport open?
FlightAware has advanced technology and up-to-the-minute updates for airport and airline closures and delays.
Flights to Telluride,CO
The quickest way to get to Telluride is to fly, and there are direct flights from all over the country into Telluride, Montrose, and Cortez. Here we'll cover all your options.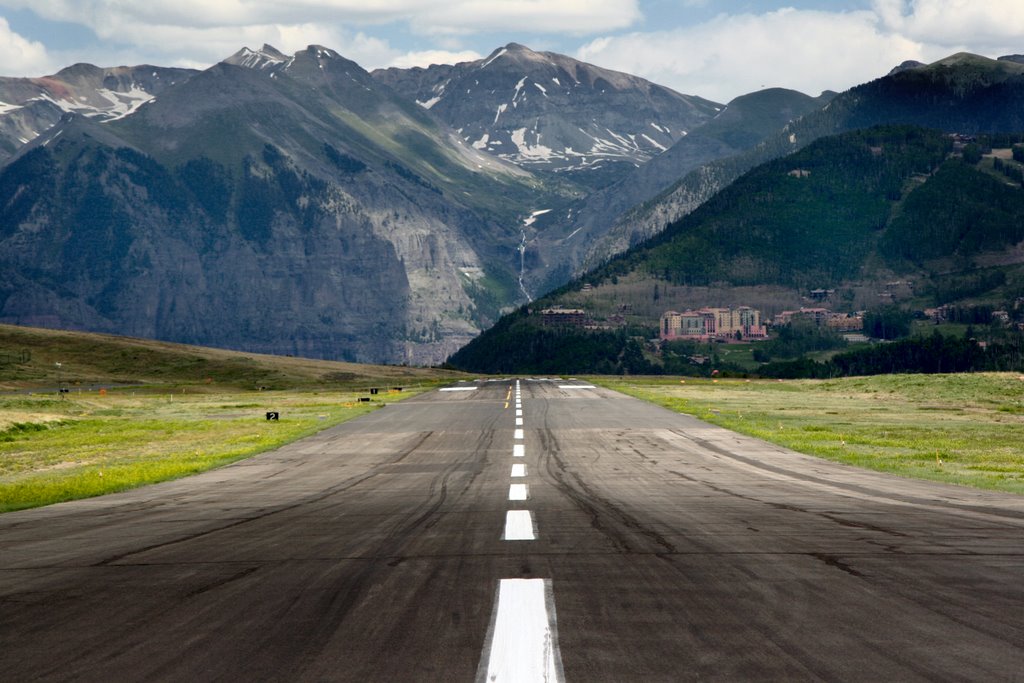 Telluride Regional Airport (TEX): 10 minutes from downtown Telluride, 15 minutes from Mountain Village. Flying into and out of TEX is an adventure all its own. At an elevation of about 9,000 feet, it is the highest commercial airport in all of North America. (Photo on right courtesy of Mapio)

Airlines that fly into TEX:
Denver Air Connection, operated by United Airlines. offers daily flights from Denver to Telluride on a 30-seat commercial jet. The flight will take just 40 minutes.
Linear Air: Regarded as an "air taxi" and not a commercial airline, this private plane service is an alternative to traditional charter jets. Round trips to and from Denver start at around $5,000.
Private. If you fly yourself or would like to charter a private plane, the Telluride Airport can accommodate your landing arrangements. Learn more here.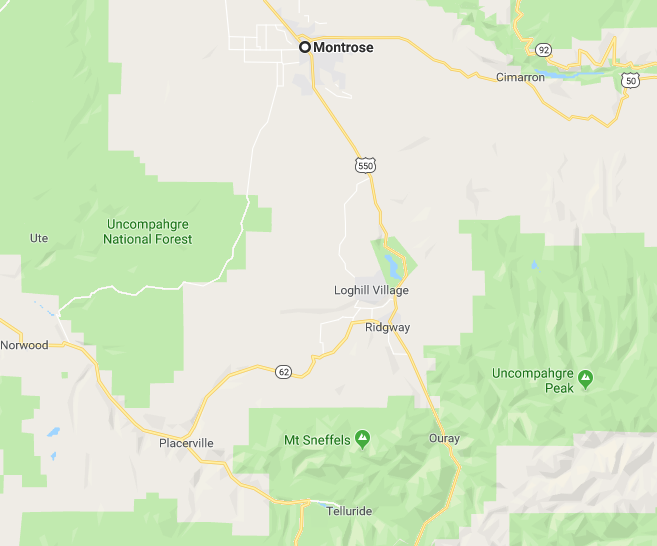 Montrose Regional Airport (MTJ): 1.5 hours from Telluride
There are more options and flexibility if you're flying into Montrose, and it's the most common airport to fly into when going to Telluride, servicing around 100 flight operations daily. During the winter you can find direct flights from:

Atlanta (Delta)
Chicago (United and American)
Dallas (American and Southwest)
Denver (Denver Air, United, and Southwest )
Houston (United)
Los Angeles (United and American)
New York (United and American)
Phoenix (Denver Air, United, and American)
San Francisco (United)
Montrose is the largest city near Telluride, and as such, flying into it means you'll have plenty of options for car rental or shuttle service. Montrose is also more affordable all around and has more grocery and shopping options than Telluride. If you need to pick up any items for your trip, Montrose is a great place to stock up.


Cortez Municipal Airport (CEZ): 1.5 hours from Telluride
Cortez, CO may be better known as the headquarters for the outdoor backpack company Osprey, but its airport is also very convenient for getting to Telluride. Various Telluride limo services will pick up and drop off from this airport, and there's also an Avis car rental located in the airport. The shuttle to Telluride costs around $200 each way for an SUV. Similar to Montrose (though not quite as big), there are more grocery and shopping options in Cortez than Telluride, if you need any items for your vacation.

Boutique Air is the only commercial airline company that services Cortez, with near-daily flights to and from Denver and Phoenix. The flight to Denver is about 1 hour and 15 minutes.
Getting to Telluride by Car
Taking the scenic route
If you choose to drive to Telluride, you'll pass through some of the most beautiful mountain terrain anywhere in the country. However, keep in mind that winter storms can hit anytime between September and May, and you'll drive through mountain passes from any direction. 4WD vehicles are strongly recommended if you're driving to Telluride between November and April. If you're flying into Denver International Airport, expect the drive to take between 6-7 hours, barring heavy traffic or winter storms.
From Denver
Route #1. I-70 to Grand Junction, then south through Montrose.
Google Maps will tell you this is the fastest way from Denver International Airport, and technically it is. However, keep in mind that this stretch of I-70 services the entire Denver Metro area. When they want to head into the mountains, they take I-70. It's the main artery for getting to Loveland Ski Area, Arapahoe Basin, Keystone, Breckenridge, Copper, Winter Park, Vail, and Beaver Creek, not to mention endless backcountry spots. Midweek in the middle of the day in good weather, this will definitely be the fastest route. But if a storm whips up over the Continental Divide or Vail Pass, it could really slow you down.

Route #2. Highway 285 through Fairplay, then west through Gunnison and Montrose.
If you need, for whatever reason, to avoid the traffic or weather on I-70, this route is virtually the same distance, but on a smaller highway, not an interstate. In our opinion, this drive is a little more scenic, and a little more quaint, too. You'll pass directly through smaller Colorado towns, rather than over them on an Interstate, and you'll avoid the traffic of the major resorts.

Weather can still be a serious concern along this route as well, especially on the stretch between Gunnison and Montrose, so be sure to check the forecast. It could be dumping on 285/Highway 50 and bright and sunny on I-70, or the other way around. We suggest this route if you're driving from Denver in the height of ski season or on a weekend unless the weather forecast is better for I-70. In that case, go with the safer driving conditions.

From the southwest
If you're coming from the south, you likely won't have to deal with much traffic, but a large portion of the drive into Telluride is in high country through the San Juan National Forest. Coming from the west is likely the easiest route. For most of the drive, you'll be on terrain that looks more like the desert than the mountains. You'll start ascending around the small town of Naturita about 1 hour outside of Telluride, after which it's easier for conditions to deteriorate at the higher elevations.
So what's the best way to get to Telluride?
It all depends. If you're looking for one of the most scenic 7-hour drives through Colorado you could ask for, the drive is for you. If you're just ready to get there and you don't mind the additional cost, take the flight. It's easy, and it can extend your vacation by a day on each end, which really adds up when you're getting in as much skiing or hiking as possible.
A Few of Our Favorite Places to Stay in Telluride
Telluride
T'Ride and True on Main
Walk To Ski
Bus Route
Walk To Town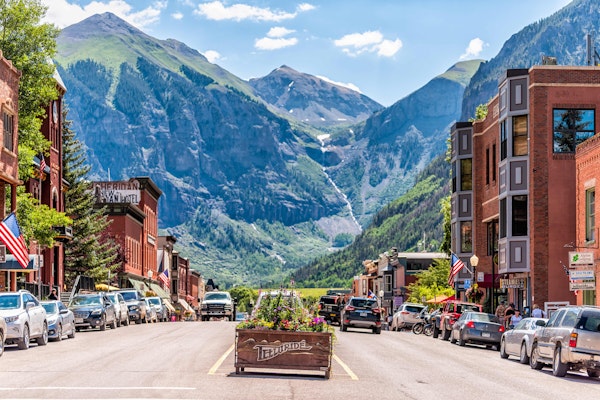 The Best Places to Stay in Telluride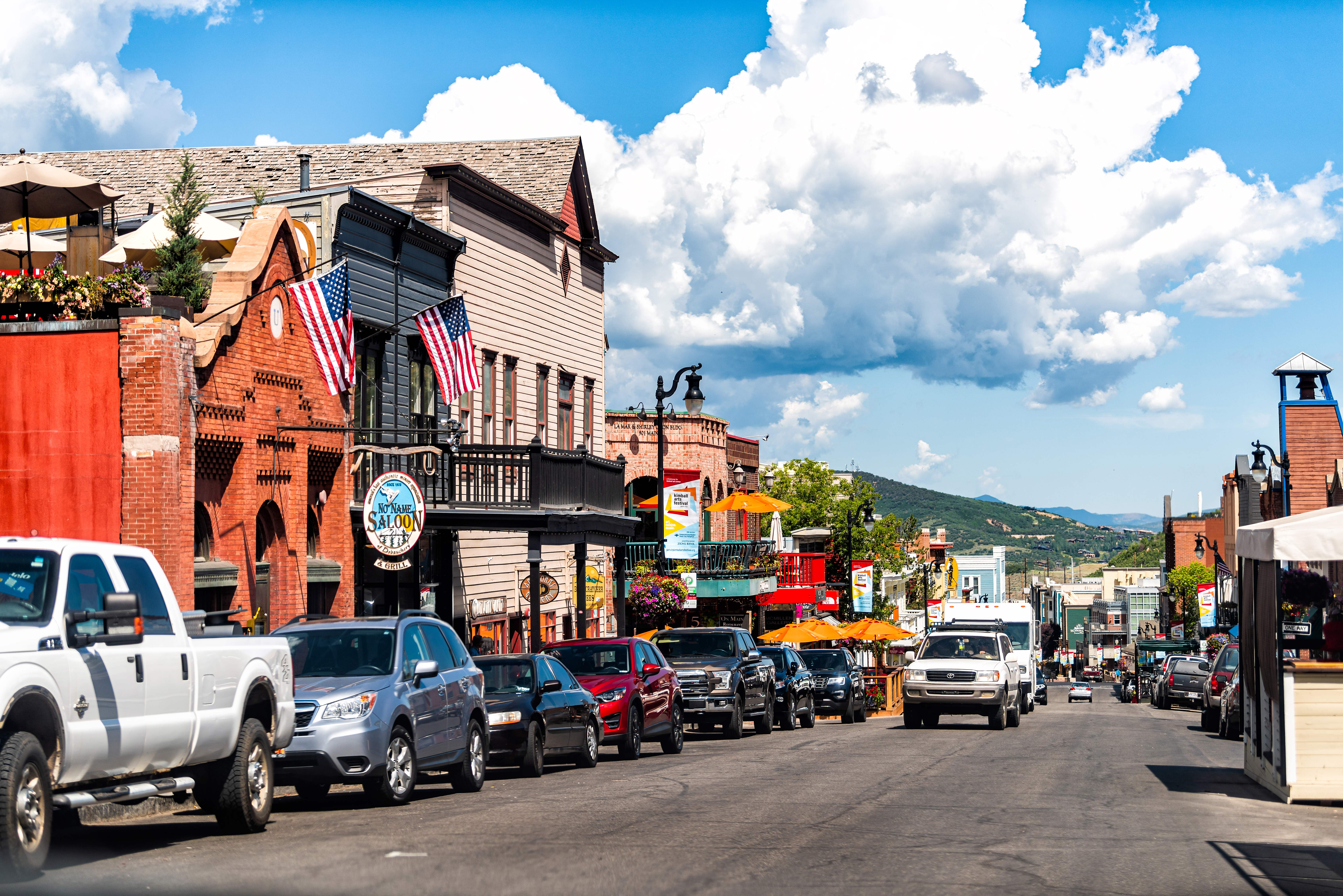 The Best Places to Stay in Park City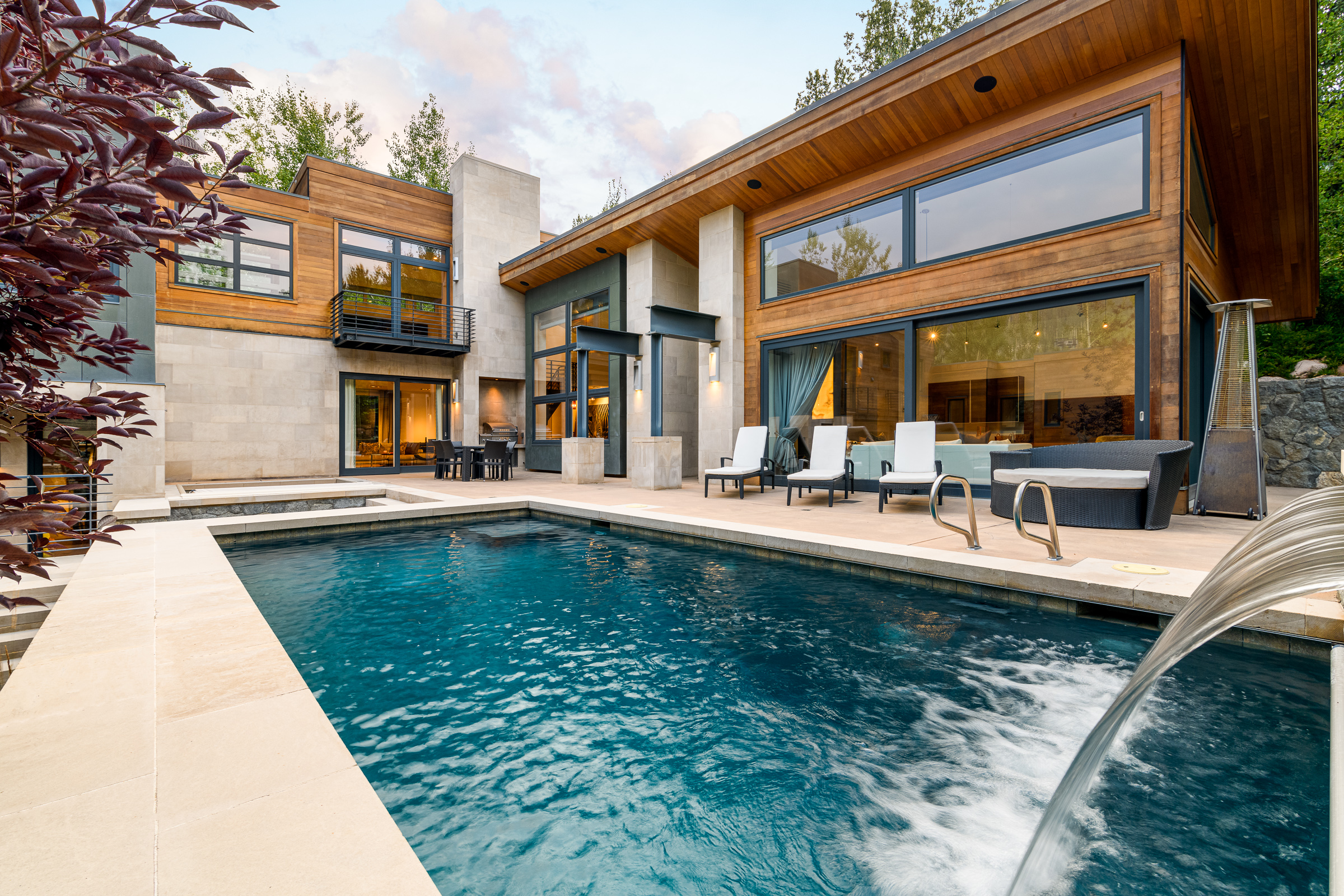 The Best Places to Stay in Vail & Beaver Creek
Loading...