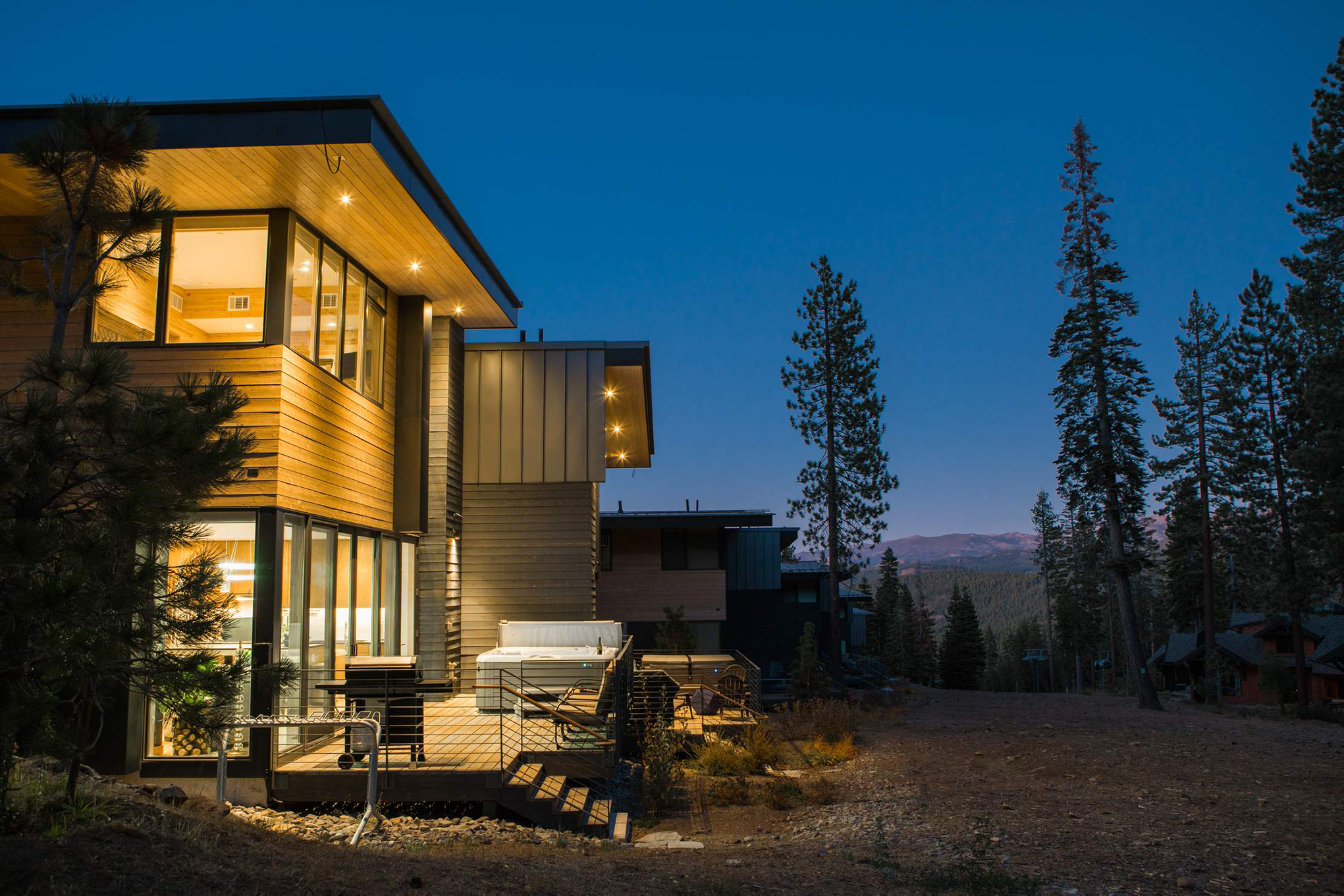 The InvitedHome Modern Vacation Rentals Collection
Mesmerizingly modern. Wondrously warm.
Modern Home Rentals
And Beautiful modern mountain architecture
Just as John Lautner houses transformed the architectural scene in southern California in the 20th century, architects are gaining notoriety in the 21st century by focusing their efforts on a style that's currently booming: Mountain Modern. Think the coziness of a traditional ski cabin with the straight lines, clean layouts, and clutter-free interiors of the world's best modern homes.

And with the emergence of this new style, modern vacation rentals have also become more popular. Look through Pinterest and there are hundreds of mountain contemporary interior design examples, all of which combine the coziness of the mountains with the cleanliness of modern design. Oprah Winfrey's Telluride home is a great example of this, and many of our mountain homes in Telluride -- and throughout all our mountain destinations -- follow this same design.

Below are 10 of our modern cabins for rent that showcase the brilliant work of architects bringing their skills and vision to the mountains of Colorado, Utah, and California.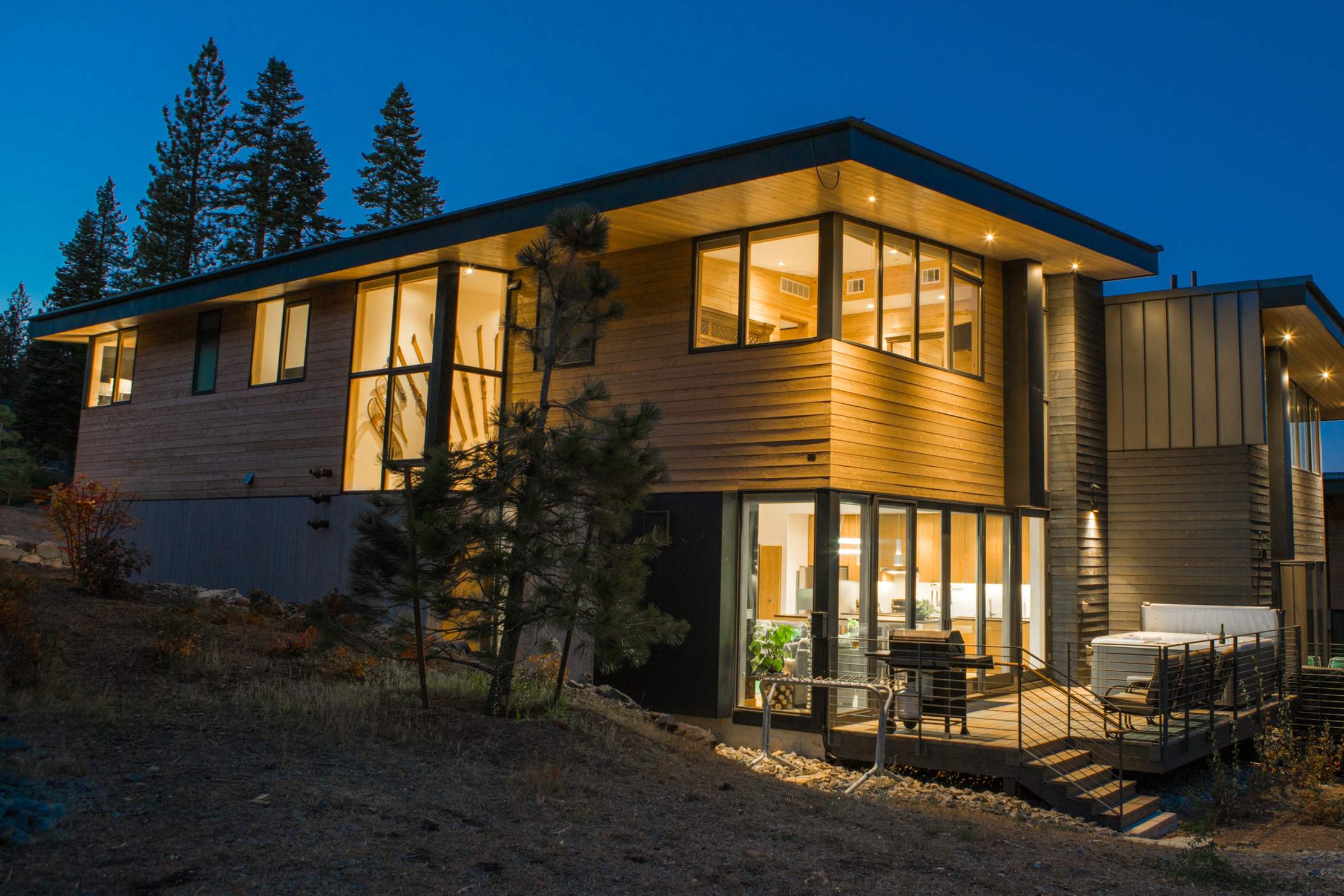 Stella Nova
Lake Tahoe, California
Stella Nova is a part of the famed Boulders Residences in the Mountainside community of Northstar, California, located just outside of historic Truckee. The homes were built specifically to cater to an outdoor-enthusiast crowd that's looking for a refined stay in the mountains, and have been spotlighted by the likes of Robb Report and other luxury outlets. 40 miles of hiking and biking trails are just outside the door, it's true ski-in, ski-out, and its beautiful design flows inside and out. Click here to see more photos or booking information.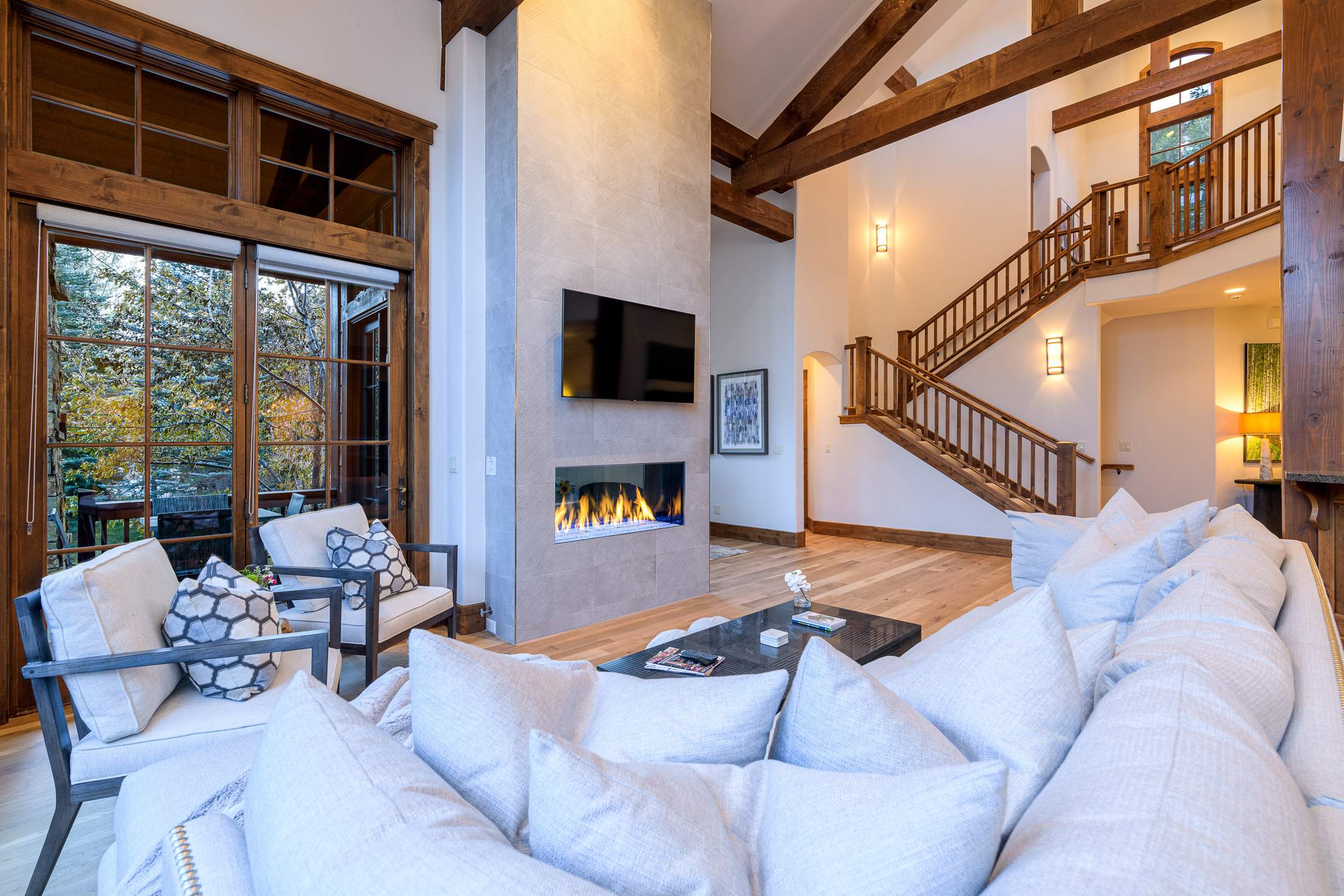 Mountain Retreat
Beaver Creek, Colorado
Mountain Retreat is a brand new remodel, designed to be light and bright, yet always cozy. Located just minutes from the Arrow Bahn Express Lift, you'll have incredibly easy ski access, as well as a comfortable, sleek place to return to every day. Complete with a private hot tub right on the deck and a second community hot tub across the street, as well as large indoor living spaces and a gorgeous back deck, you'll have all the space you need for your whole group to relax together.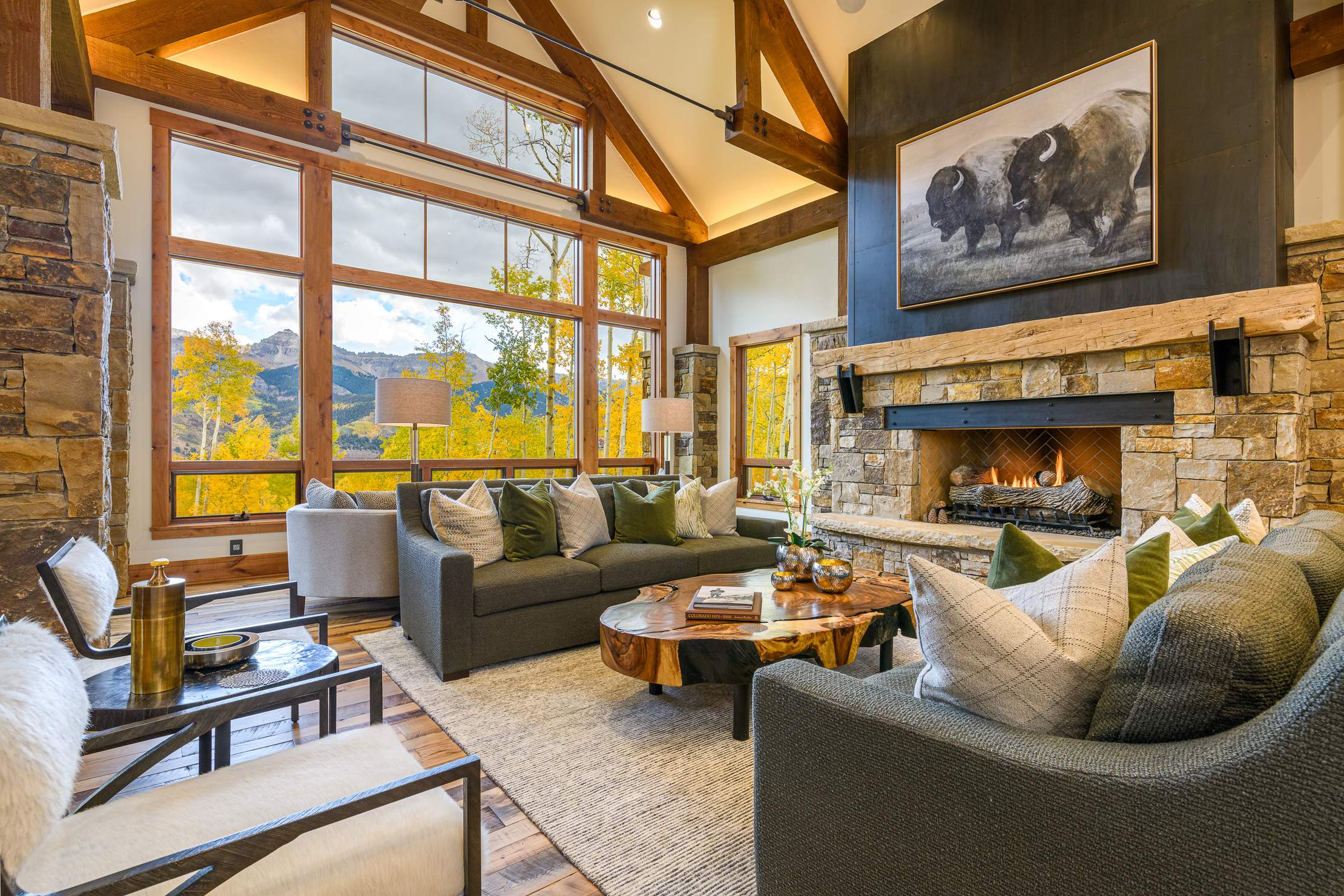 The Highlander
Telluride, Colorado
Nestled in the rolling hills that make up the west side of Mountain Village sits The Highlander: a 4-bedroom alpine retreat for up to 10 guests that feels quiet and secluded, yet is a short walk to the Galloping Goose ski run and just minutes from the action of Mountain Village Core. This brand new home was completely furnished and decorated by a Telluride interior designer to create the perfect Mountain Modern aesthetic. This design delights guests in every room, and the two living areas, game room/bar, and outdoor patios and balconies all come together to create an unforgettable experience at any time of year.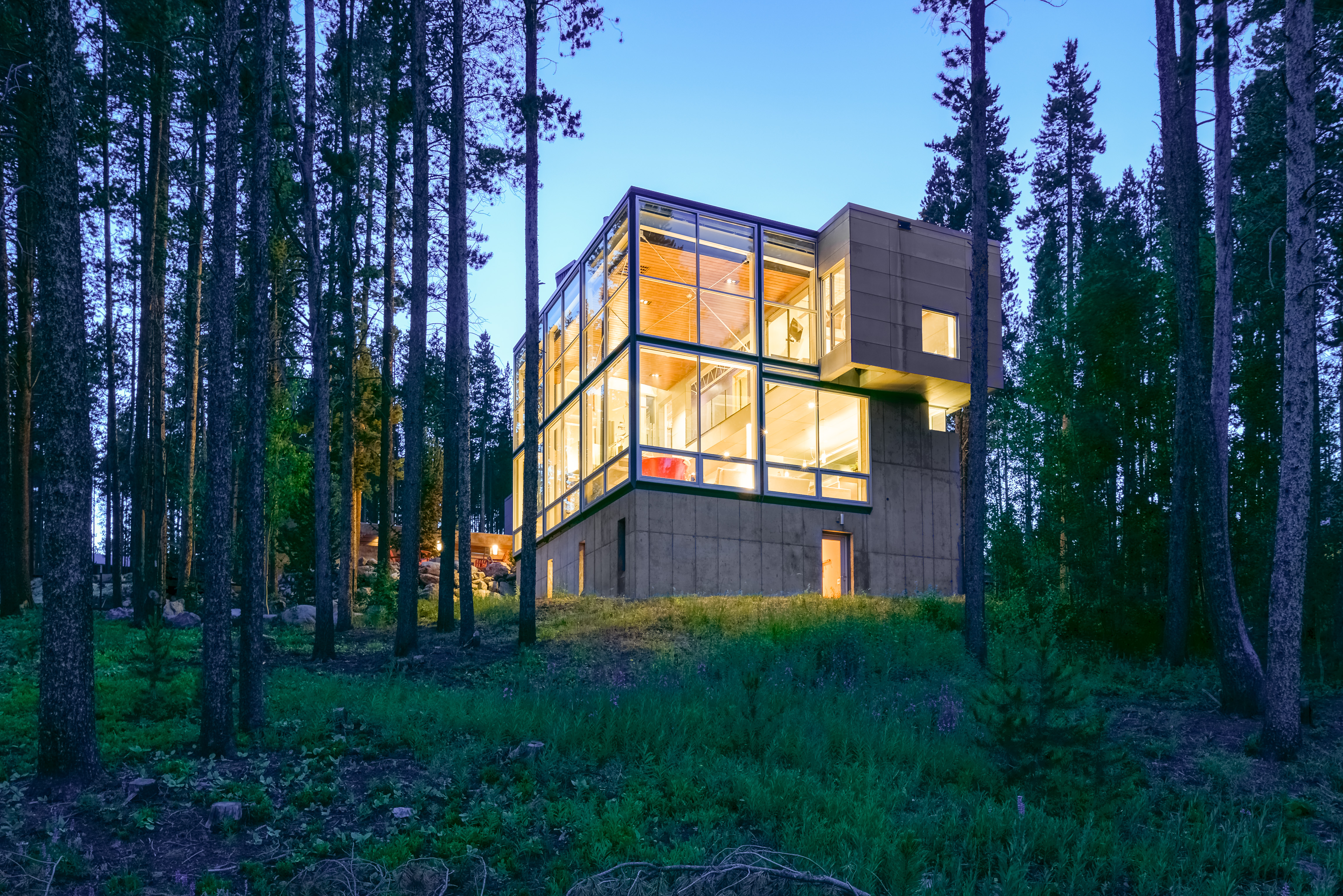 Seventh Heaven
Breckenridge, Colorado
It's appeared on HGTV's "Extreme Homes," The Travel Channel's "Amazing Vacation Homes," in Luxe Magazine, and on countless websites showcasing mountain modern architecture at its finest. Seventh Heaven is truly a showstopper, and it's available for your next vacation. The 25-foot window wall provides unbeatable views of the Breckenridge mountains, the outdoor patio has heated concrete for year-round use, and there are delightful design surprises in virtually every room (including a glass floor in the Master Bedroom that looks 30 feet down to the forest floor). Book your stay at Seventh Heaven or view more photos here.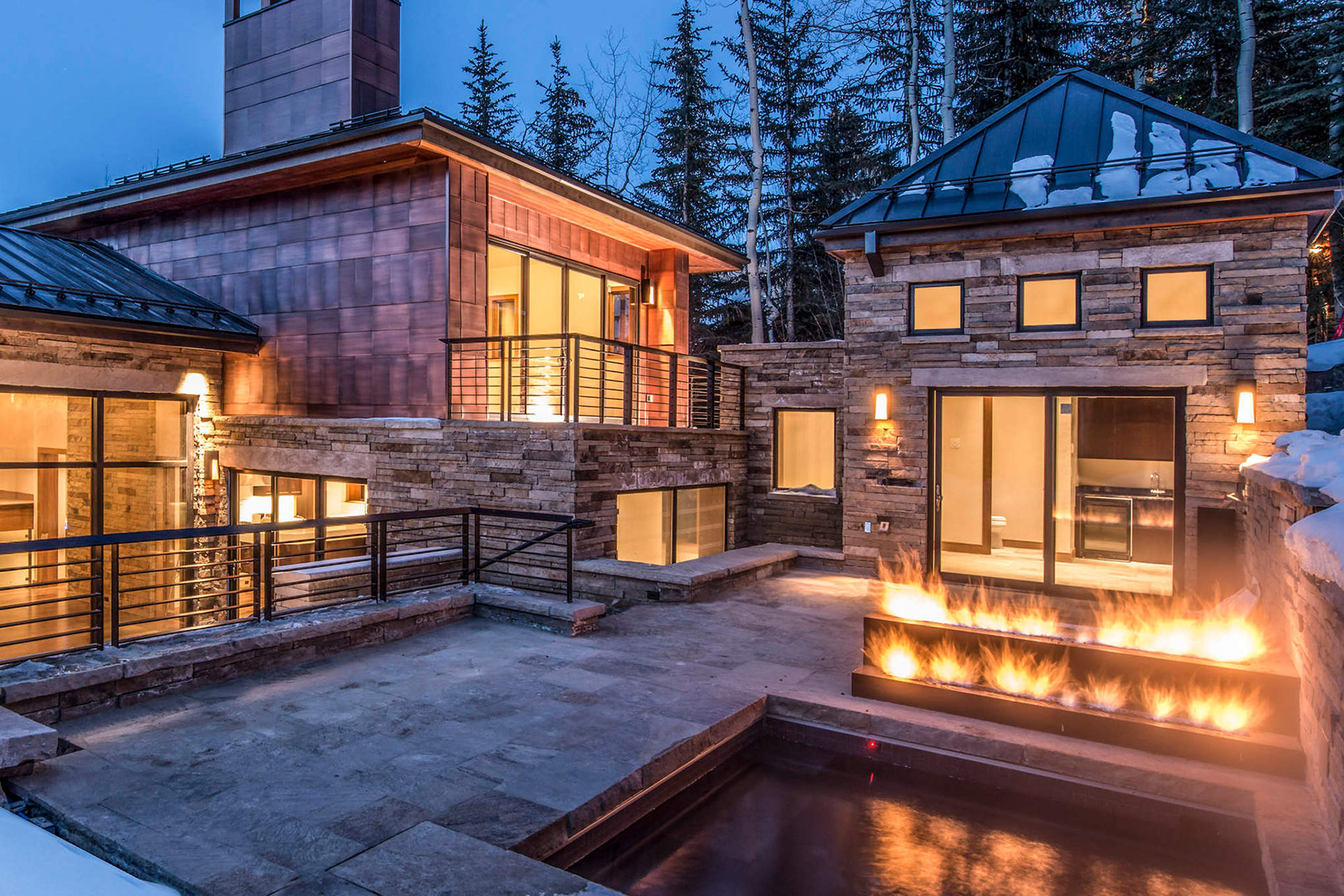 Located just above Vail Village on the prestigious Forest Road, Quantum epitomizes mountain modern home rentals in Vail. Designed by renowned architect and Vail mainstay Gordon Pierce, this exquisite home is completely automated, beautifully decorated, ski-in, ski-out, and perfect for large groups. Just a few of its top-shelf amenities including a steam shower, private hot tub, and home theater. Click here to see all photos of this stunning home.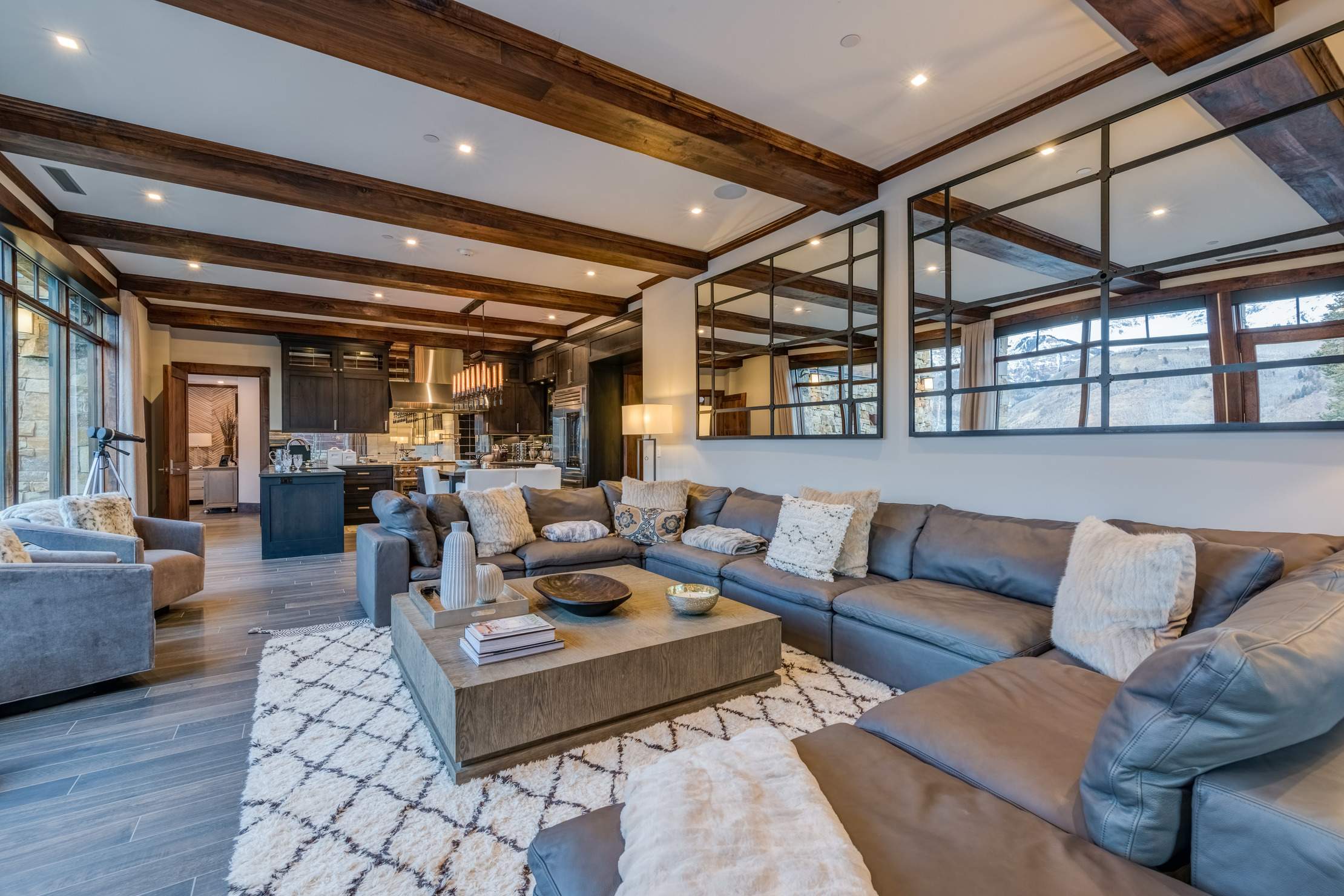 Wilson Massif
Telluride, Colorado
The term mountain modern doesn't quite do justice to Wilson Massif, which incorporates a dazzle and spice inspired by the snow and mountains that surround it. Clean lines, polished stainless steel appliances, mirrors, chandeliers, and modern gas fireplaces are found throughout, while incredible views of the San Sophia Ridge fill the windows. It was originally built as the event space for the luxury See Forever residences but has since been converted to a 4-bedroom high-end vacation rental. Book this beautiful Telluride rental today.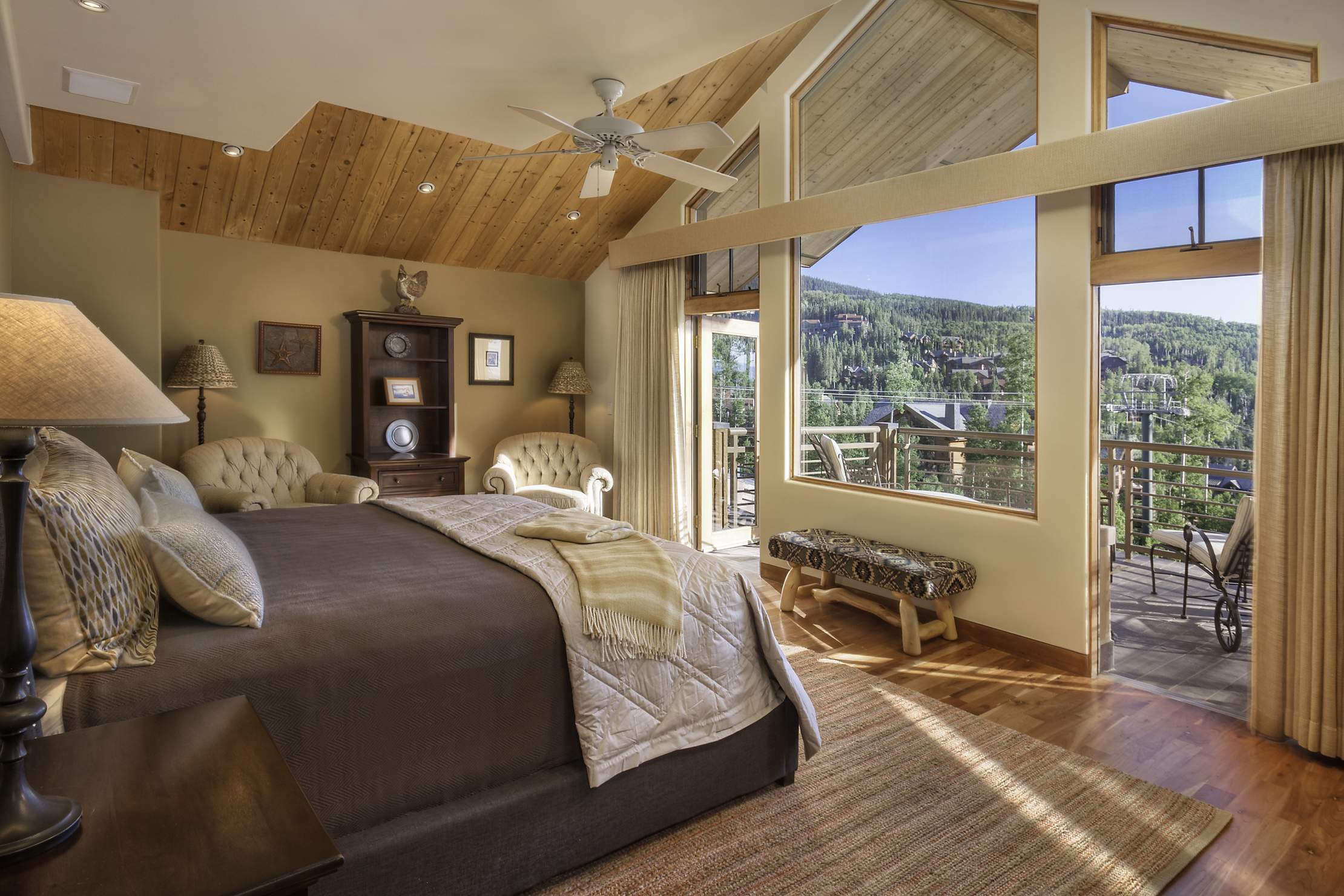 Plaza at Granita Penthouse
Telluride, Colorado
True to its name, this is a luxury top-floor condo in the heart of Telluride's Mountain Village. High above the shops, restaurants, and bars below, The Plaza has gorgeous wood ceilings and panels, recessed LED lights, funky window cutouts, and views that will leave you speechless. Explore all photos of this home or check availability here.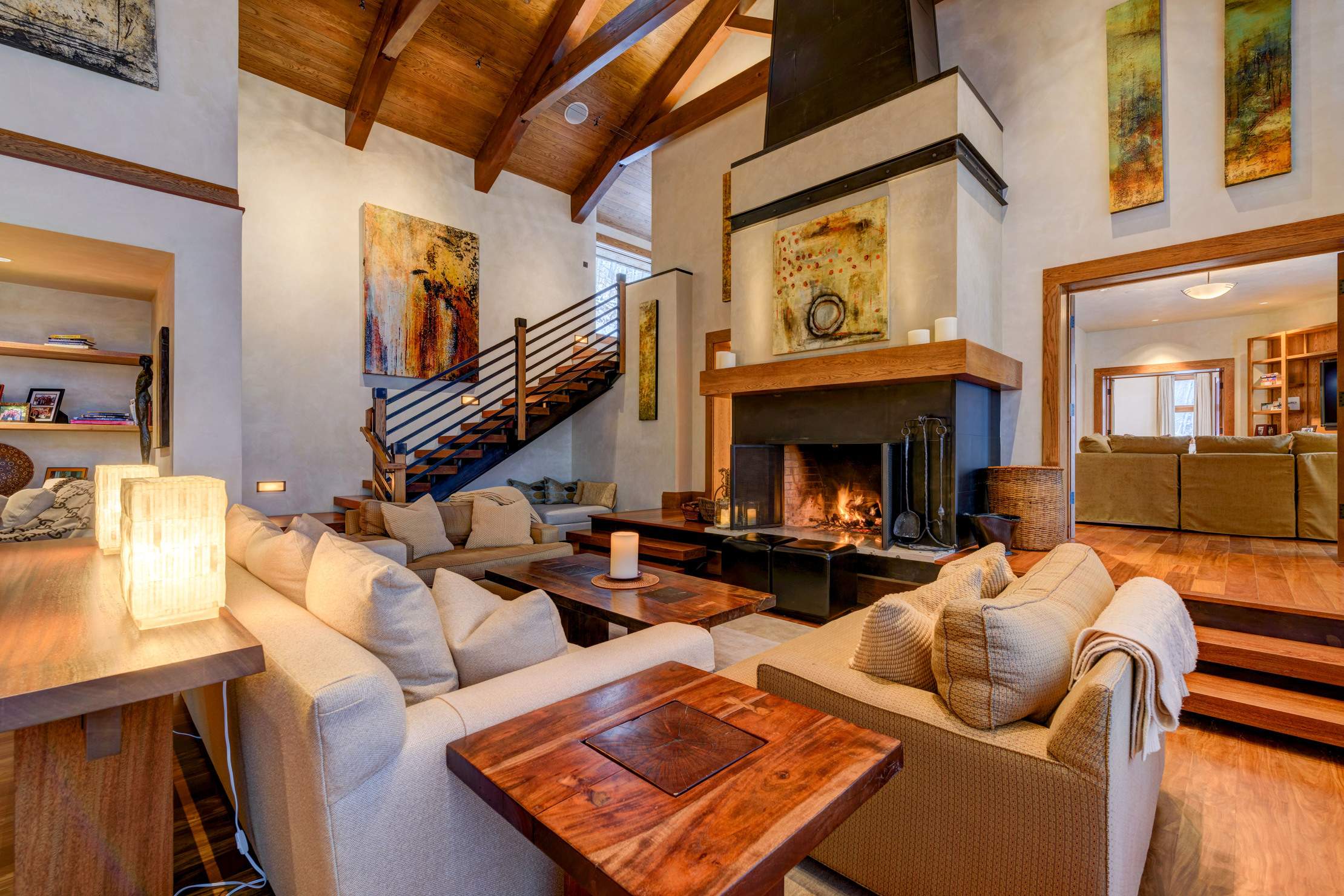 Village Overlook
Telluride, Colorado
The architects of Village Overlook employed modern design techniques inside a home that, on the outside, combines luxury log cabin and mountain lodge. Inside, it's all polish and precision, with a cavernous living area, sumptuous bedrooms, and luxury amenities throughout. And while sprawling, beautiful homes like this are often found tucked away in quiet enclaves, with Village Overlook, you're still walking distance from Mountain Village Core. Click here for photos and booking information.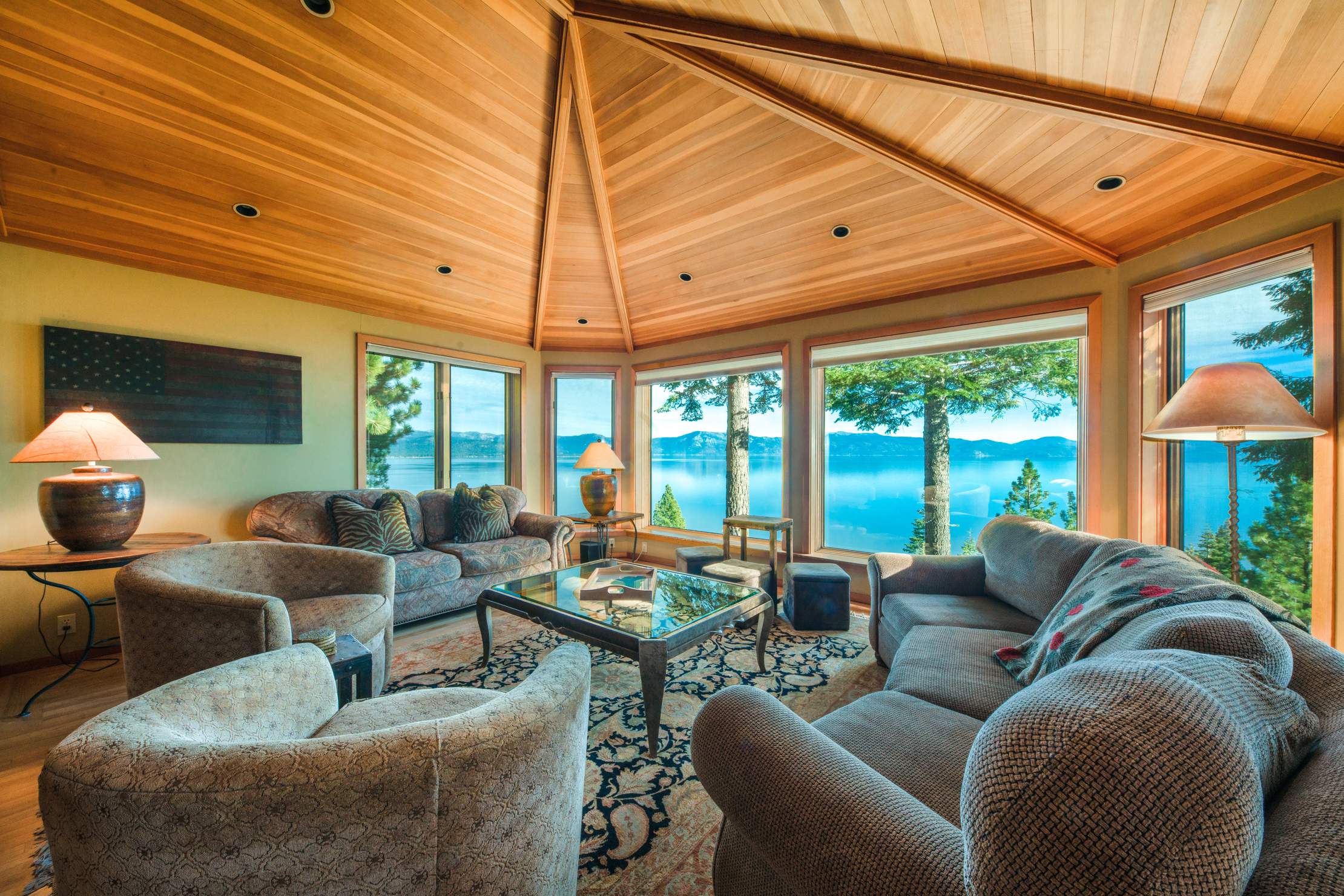 Grandview Retreat
Lake Tahoe, California
Grandview Retreat is another home with a typical Lake Tahoe cabin facade, but a beautiful, modern interior with stunning lake views. Slatted wood ceilings wind and curve throughout the home, stainless steel appliances shine under the can lighting, and the blue from the lake shimmers in the distance. This home is truly befitting of the beautiful Carnelian Bay that surrounds it. Learn about booking this home here.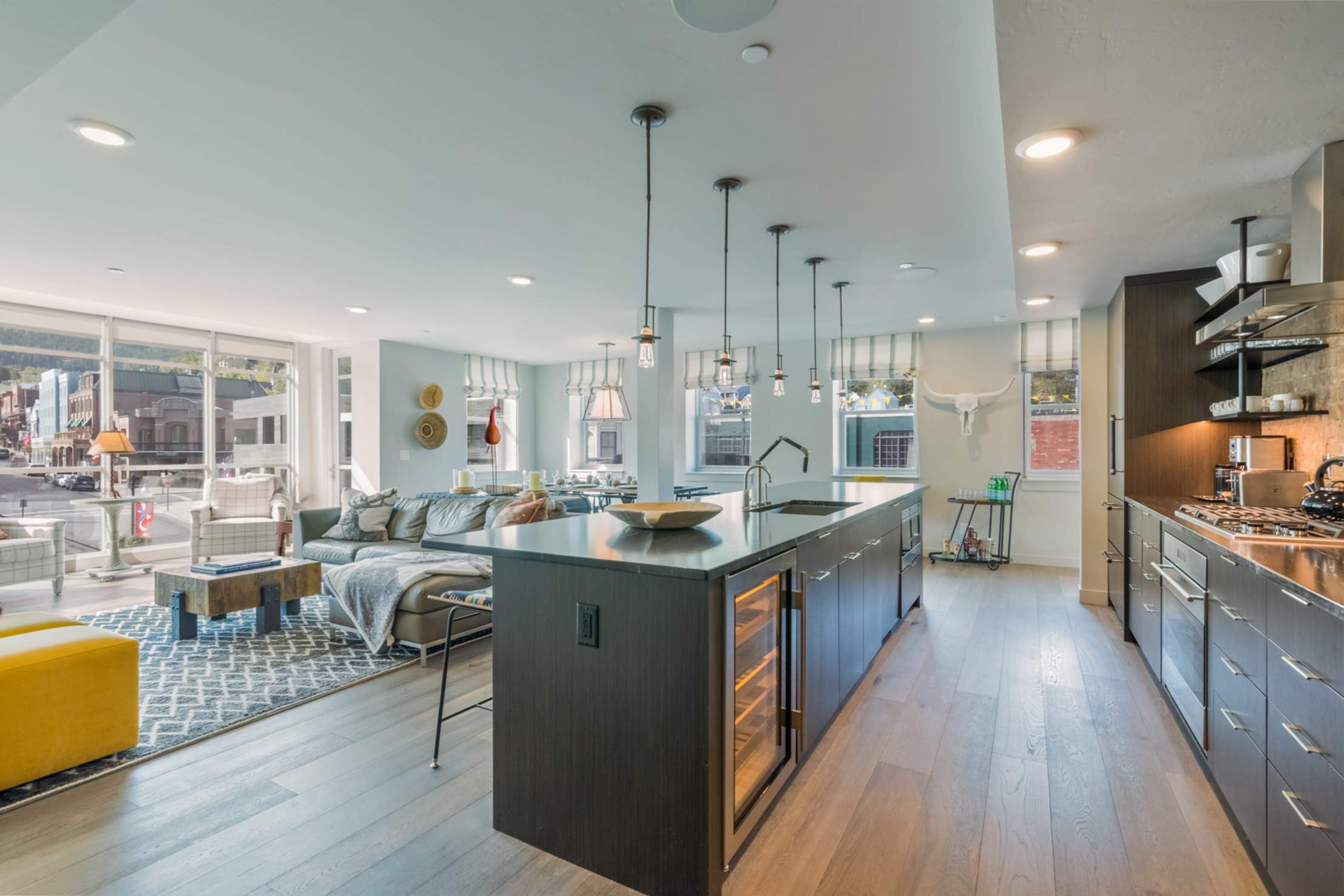 Azure Vista at Skystrada
Park City, Utah
Mountain modern comes to main street with Azure Vista, located in downtown Park City, Utah. A stay here means you'll be surrounded by urban, modern design, but you're still walking distance to the town's ski lift. On the balcony, a hot tub and chairs overlook the bustling street below. Click here to learn more about Azure Vista.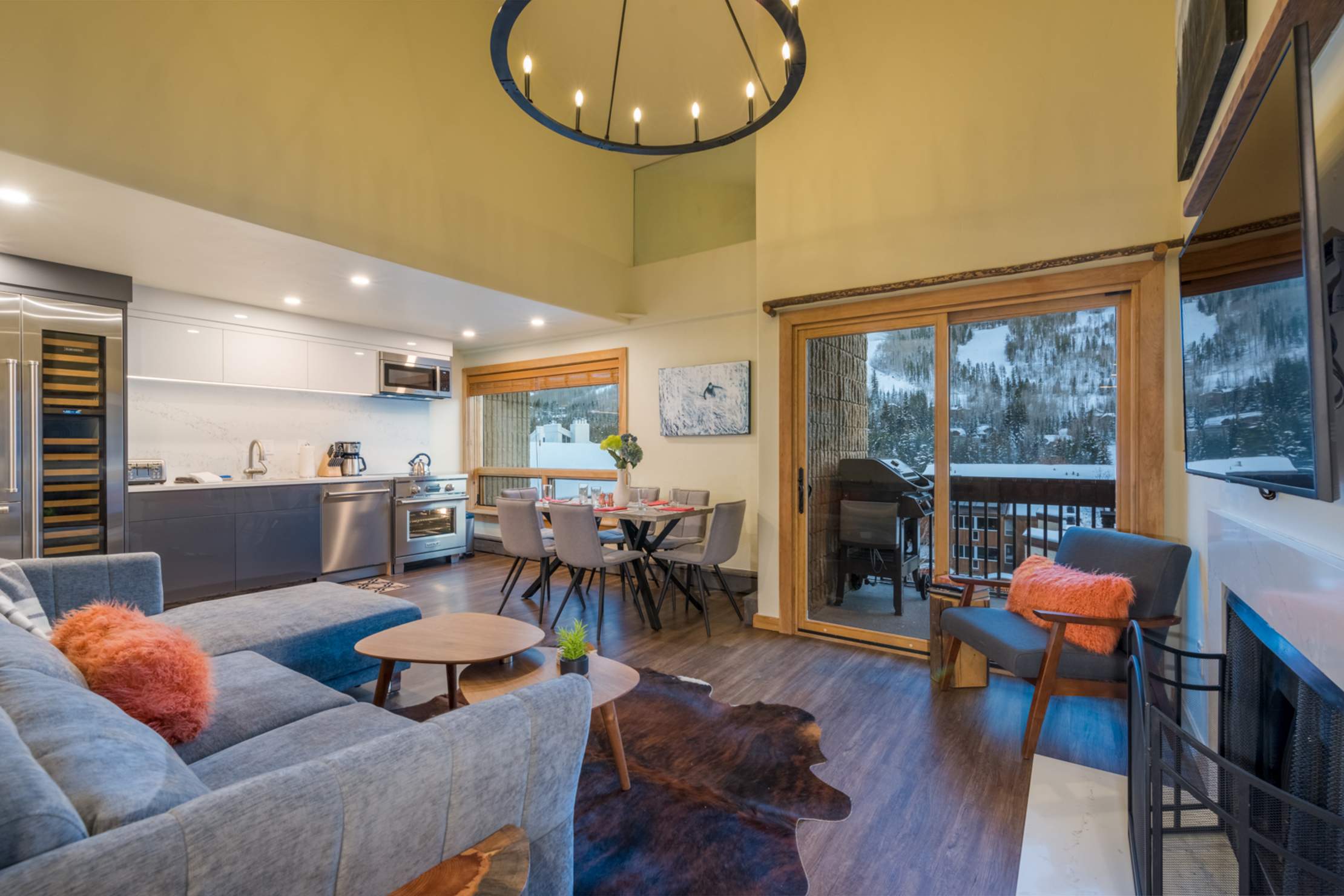 Village Den at Vail 21
Vail, Colorado
Vail, Colorado is synonymous with luxury. At Village Den at Vail 21, you'll experience this famous mountain resort destination in an exquisitely designed condo walking distance to the lifts. The living room features an open concept design and access to the balcony, and various lighting fixtures add a truly modern flair. See more and book Village Den here.
Make Your Next Vacation Home a Mountain Modern Escape
These modern cabin rentals are spread between Telluride and Lake Tahoe, but they're not the only homes we serve. Whether it's a luxury log cabin, a modern masterpiece, or a lakeside escape, we have the perfect vacation rentals for large groups.
15 Vacation Rentals with Awe-Inspiring Views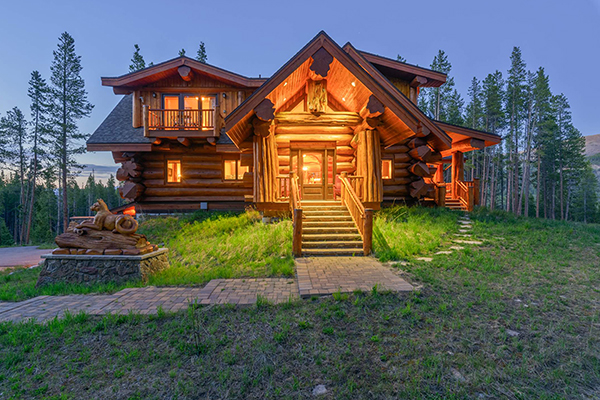 Colorado's 15 Best Luxury Log Cabins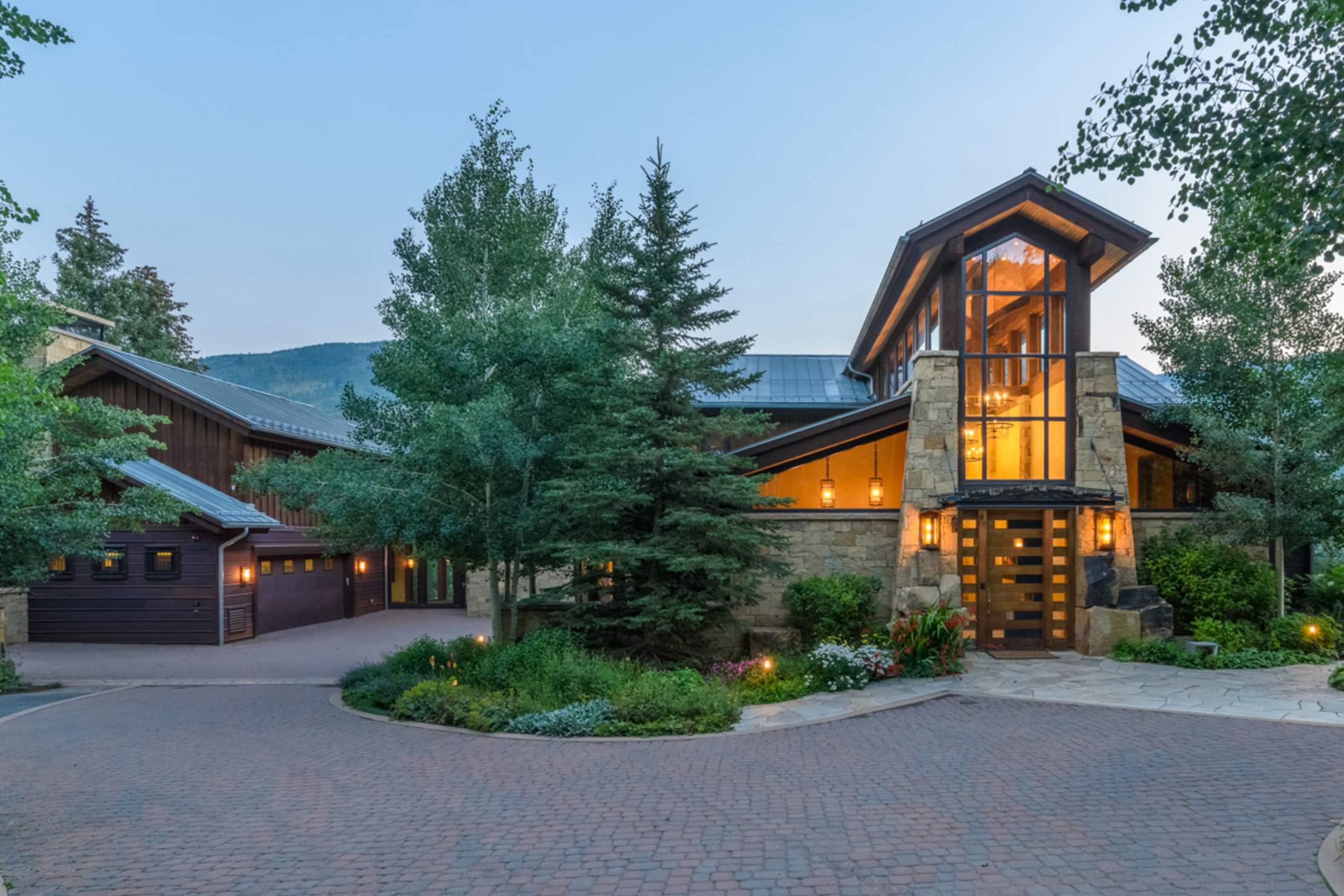 17 Extraordinary Family Reunion Vacation Rentals
Loading...