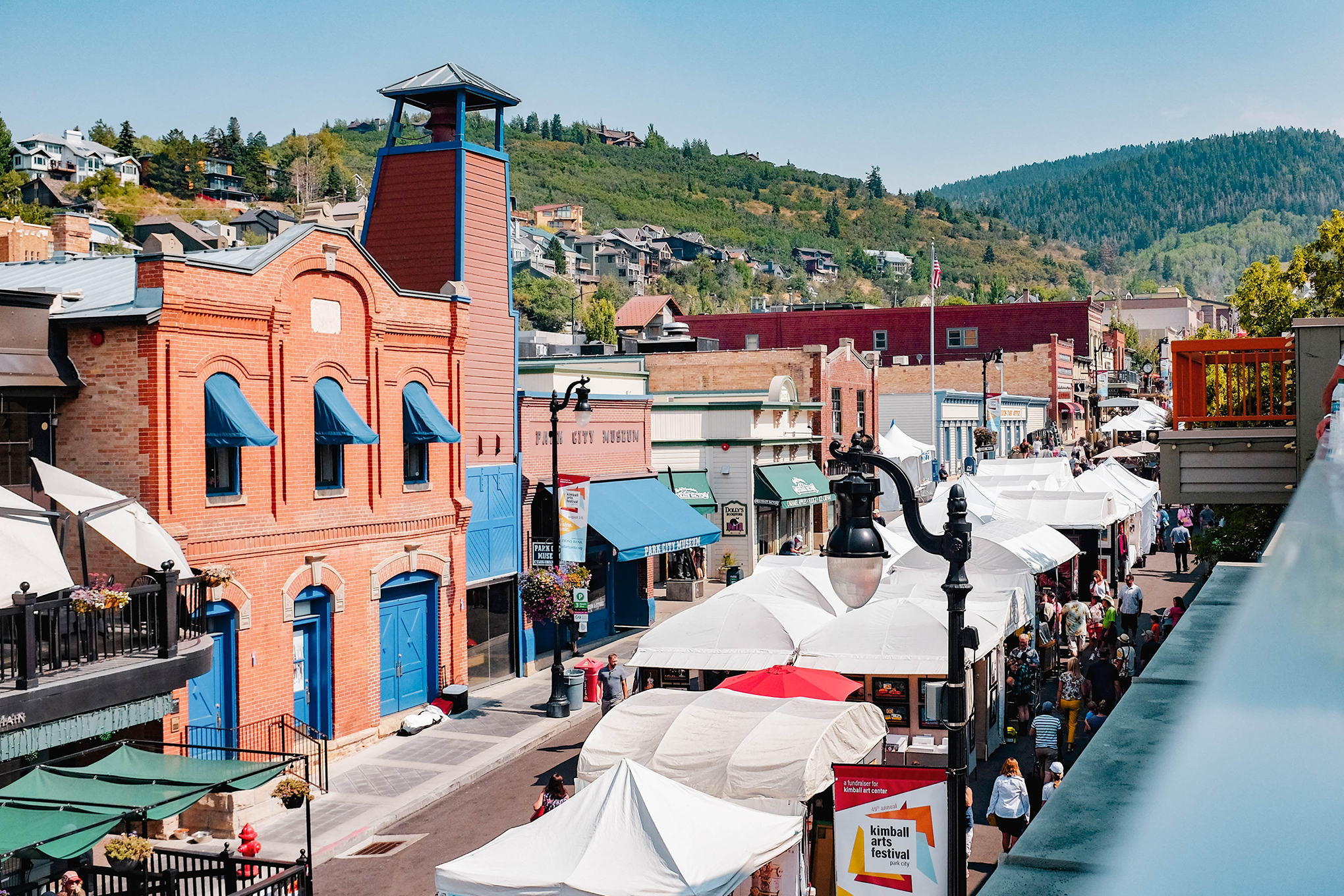 9 Park City Summer Events Worth Traveling For
Concerts, Festivals, and Quirky traditions you'll only find here
The Best Summer Events in Park City, Utah
Utah is booming, and it's not just because of its sensational skiing. Yes, Utah's snowsports industry is a $1.4 billion behemoth, but come summer, the wildflowers bloom, the mountain bike trails clear, and in Park City, festival season arrives. Regarded as "America's Favorite Town" by Travel + Leisure, Park City hosts concert series, markets, art festivals, and other unique, community-driven parties all summer long. Town guests can take all this in amidst the stunning scenery of mountain peaks, green meadows, and gorgeous blue skies.

Downtown, even the quietest summer days are a spectacle. The old-west charm is alive and well on Park City's main street (Labor Day is dedicated to the town's rich mining history), and it's the perfect place for shopping, strolling, dining, bar hopping, and brewery-touring.

Here's a list of 9 of our favorite Park City summer events. There are far more events on the Park City Calendar, too, as well as several day trips and outdoor excursions.

1. Savor the Summit
2. Fourth of July Celebration
3. The Summer Valley Concert Series at Deer Valley
4. Park Silly Sunday Market
5. Big Stars, Bright Nights Concert Series
6. Tour of Utah
7. Dejoria Events Center Summer Concerts
8. The Kimball Arts Festival
9. Labor Day (Miner's Day) Celebration
A detailed look at each Park City summer festival and concert series
1. Savor the Summit
It's based on a tradition found around the world, and is possibly one of the most underrated festivals in the country: Savor The Summit. It may not sound like much -- the town gets together with local restaurants and sets up a long table down Main Street, all dining together. However, between the community aspect, the gorgeous weather, the small-town vibe, and the brilliant food from nearby eateries, the whole truly becomes greater than the sum of its parts.

The event takes place over the summer solstice every year to celebrate Utah's famous sunrises and sunsets. Here how it works. You make a reservation with a restaurant participating in the event, and with it, you'll get a seat at the long, outdoor table that runs the length of Main Street. You'll be treated to that restaurant's unique menu for the evening, watch as the sun goes down, and get to know thousands of your closest neighbors. (Above photo courtesy of VisitParkCity.com)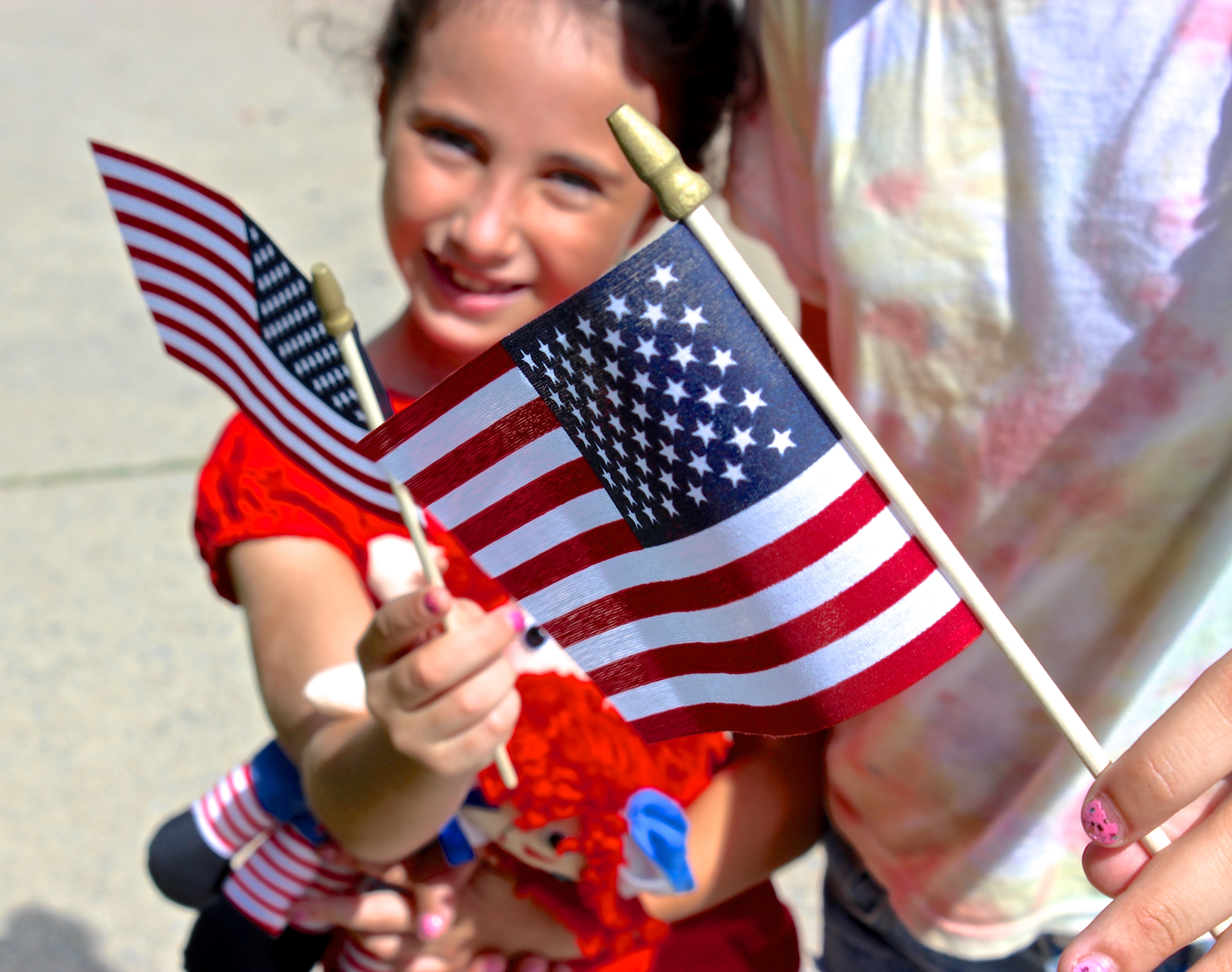 Anytime the 4th of July is synonymous with a town-wide pancake breakfast, you know you're in the right spot. Park City's Fourth of July celebration kicks off with the famed pancake breakfast at 7am. From there, the town celebrates with a 5K, a parade, sports tournaments, live music, and an afternoon BBQ, and of course a firework display to close it all out. It's utterly American, and spectacularly Utah.

Bookend the 4th with explorations around the regions, whether that's perusing Main Street or heading into the mountains for hiking, biking, kayaking, horseback riding, and more.
3. The Summer Concert Series at Deer Valley
Not just one music festival, but an entire series of music festivals. And not just one band, but a national touring act paired up with the prestigious Utah Symphony Orchestra. All this in an outdoor amphitheater built directly into the side of the mountain.

From June until September the beautiful amphitheater hosts a plethora of bands. To see the full summer lineup of every act coming to Deer Valley's Snow Park Outdoor Amphitheater, click here.

You're welcome to bring your own picnic and blanket to the lush green grass in front of the stage, or you can purchase standard concessions.
4. Park Silly Sunday Market
Sundays at 10am
For 13 years, the Park Silly Sunday Market has delighted both guests and locals with its quirky take on the typical farmer's market. In 2018, the event recorded nearly 200,000 visitors, averaging 13,000 people every week, who came to stroll past vendors, shop local, and check out the silliness. This may be the only farmer's market that actively encourages both vendors and guests to dress up in silly costumes, all in the name of having a good time.

The event runs every Sunday in June and July and most Sundays in August and September from 10am to 5pm. Don't worry about looking for it--it stretches through the heart of town on the iconic Main Street.
5. Big Stars, Bright Nights Concert Series
Once part of the Deer Valley Amphitheater's bill of Park City summer events, the Big Stars, Bright Nights Concert Series will have its own home at Quinn's Junction Sports Complex for concert season. The concert series kicks off in July and ends in September.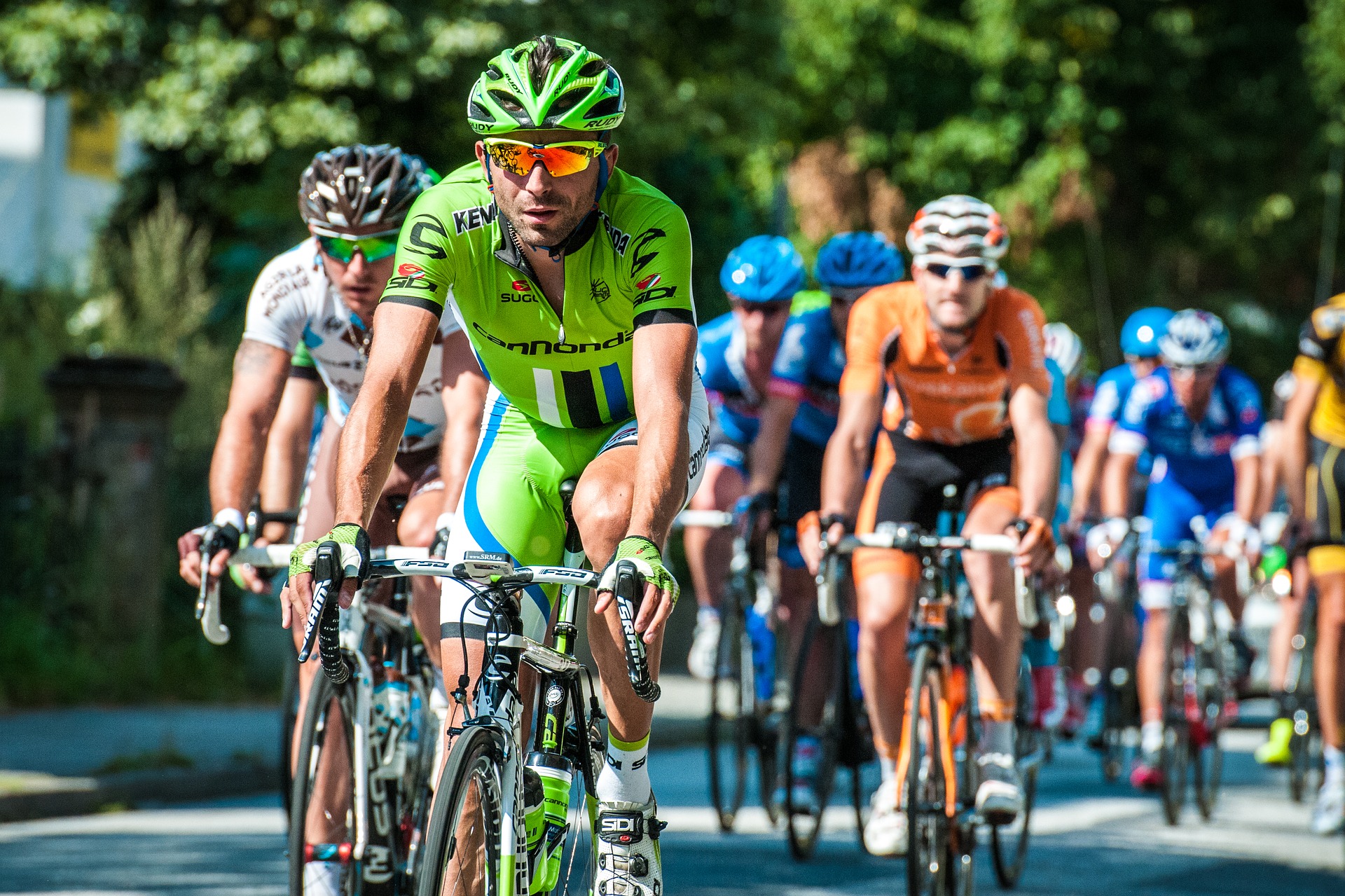 Recognized as one of the top professional cycling events on the continent and a close second to the internationally-followed Tour de France, the Tour of Utah attracts some of the world's top athletes. For seven days, top cyclists will ride through North Logan City near the border of Idaho, down through Powder Mountain, and eventually to Park City.

But this isn't just a spectator sport. The race invites anyone to check out the same climbs and drops the racers will experience, features a kids' bike race at the finish line, and more fan involvement. For cycling enthusiasts, it's a must-see event.
7. The Dejoria Events Center concerts
The Dejoria Events Center is a unique hidden gem just outside of Park City. Located in High Star Ranch, it features a full amphitheater that attracts national touring talent, a restaurant where smaller, local live acts set up shop, and an outdoor events center.
This beautiful spot is located right at the foothills of the Wasatch Mountains and the Uinta Wilderness, making it an excellent place to get out of the city for the day.

Click here to see a full schedule of events for the Dejoria Center.
8. The Kimball Arts Festival
Early August
The Kimball Arts Festival is a Park City institution, and has been running strong for 50 years. It's reached the status of one of the country's most revered art festivals, and has become a symbol for supporting and nurturing local art centers around the country.

The cost of admission goes toward the Kimball Art Center and all its initiatives. With your ticket, you'll get access to all three days of the festival which includes:

The Art Starts Here Gala
The Studio on Main
The Brushes and Brunch
The Festival After Dark
A kids' art area
Live music

And so much more. Visit the page here for a breakdown of every event and a full schedule.
9. Labor Day Celebration
In Park City, you're just as likely to hear Labor Day referred to as Miner's Day, considering the town's roots are tied to the region's rich mining. For over 120 years the city has been kicking off Miner's Day with, of course, an early morning pancake breakfast in City Park, followed by a costume 5k.

Then things take an interesting turn. Later in the day, you'll be treated to the famous Running of the Balls, during which thousands of golf balls are dumped onto Main Street and recollected at the bottom of the hill. If you purchased a ball and it happens to get to the finish first, congratulations, you just won anything from season passes at Park City ski resorts to free lodging.

After that, you can enjoy a parade, outdoor activities, and yet another activity you've likely never seen: A muckling and drilling competition. Paying homage to the hard work of the town's original miners, this event features original machinery and techniques from the mining days of old in a heated competition. Think lumberjack competitions in the world of industrial mining. To close out the day, the town skatepark hosts a skating competition every year. How else would you wrap up a Labor Day celebration?
The Intrigue of Park City
Park City is hard to pin down. In some respects, it's the most quintessential mountain town in America, with community-sponsored events, gorgeous scenery, and unending outdoor activities. But it's also a place that encourages adults to dress up in costumes every Sunday, indulges in pancake breakfasts whenever possible, and throws thousands of golf balls down its Main Street. And that's exactly why it's becoming more and more popular every year.

Head to Park City this summer to experience for yourself, and say you experienced one of America's best -- but also quirkiest -- small towns.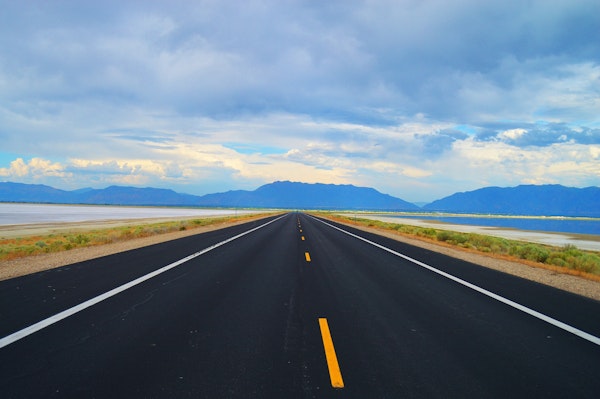 6 Best Day Trips from Park City
While there's certainly plenty to do in Park City, there's an entire world to discovery between 30 minutes and two hours away. Here we list six of our favorite Park City day trips.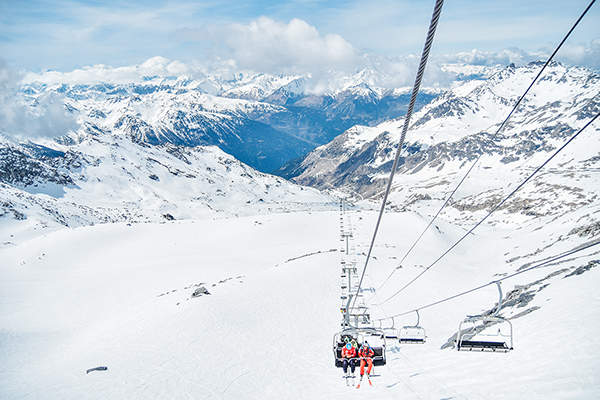 Best Spring Skiing in CO
Find out everything you need to know about skiing in Colorado in March and April, from events and closing dates to average snowfall and daily temperatures. Spring is a great time to visit Colorado. Start planning your late-season ski trip here.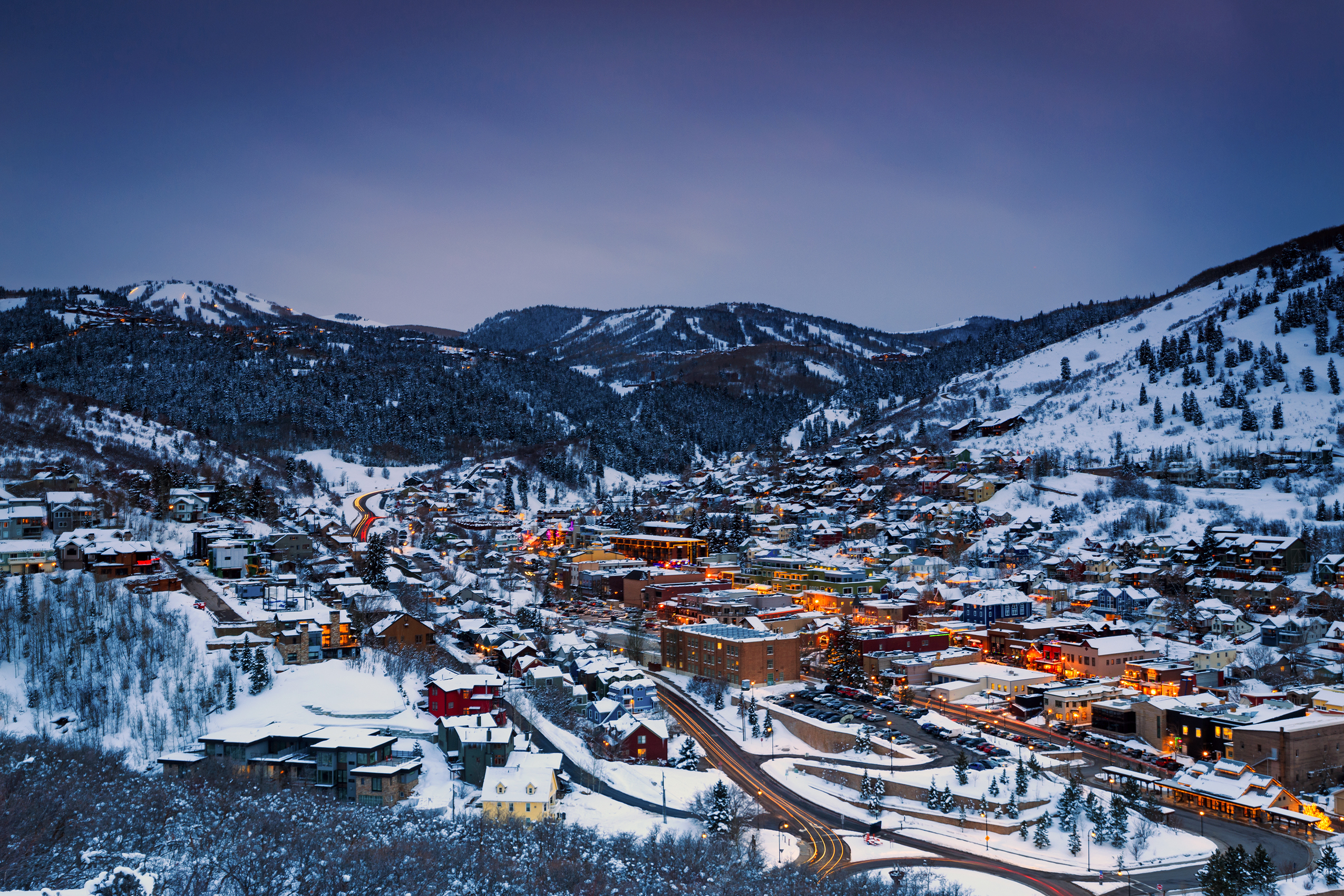 Things to Do in Park City
Planning a Park City vacation and aren't sure where to start? Check out this guide for a broad overview of the best things to do in Park City, Utah.
Loading...