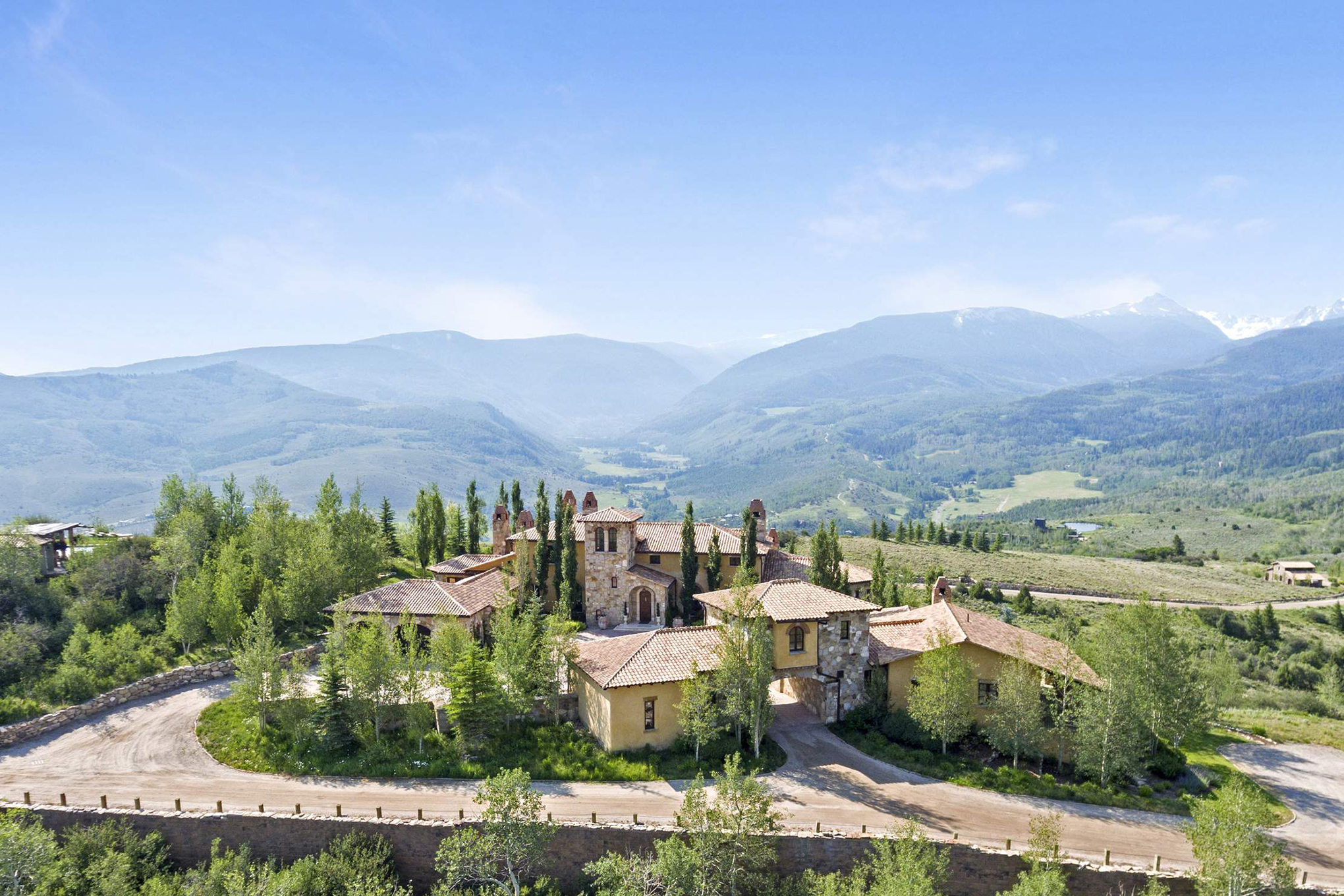 Vail Long Term Rentals and Seasonal Stays
For a Vail Valley winter or summer you'll never forget
Vail Valley Long Term Rentals by InvitedHome
Monthly and seasonal rentals near Vail
Vail, Colorado has earned its place among the best mountain resorts in North America, if not the world. In the winter, its 5,000+ acres of skiable terrain, famous backcountry bowls, and a delightful ski village make it perfect for groups and families of all ages and abilities.

Come summer, the peaceful mountainside town is the perfect home base for the valley's outdoor adventures, including world-class hiking, climbing, rafting, fishing, high ropes courses, and 4x4 trekking. Golf courses line the valley floor, resort spas and private pools become a place to relax under the bright Colorado sun, and restaurants open up their rooftops and patios to fully celebrate the season.

And whether you're looking for a long-term rental during ski season or a seasonal rental for all of the summer, there are plenty to choose from with InvitedHome. Below we go over a few of the best neighborhoods for Vail long-term rentals, why our guests tend to choose one area over another, and list our luxury rental homes that are perfect for season-long stays. While rates will change from home to home, stays of 60 days or longer tend to come at reduced rates. For more information, give our Guest Experience Team a call at 855-978-7627.

These homes can of course also be used for short-term vacation rentals pending availability. We've listed these homes because our long-term guests have noted them to be particularly well suited for such a stay.
Where to Find Vail Long-Term Rentals
Beaver Creek Seasonal Rentals
Beaver Creek is far more than just a "neighborhood of Vail" as many people believe. Located about 15 minutes farther west on I-70 near the town of Avon, Beaver Creek is a luxurious mountainside community with a 24-hour staffed arched stone entrance. In the winter, its snow grooming operations are regarded as the best in the country, and the ski village is renowned for its family-friendly activities and amenities. In the summer, the large, luxurious houses make for the perfect place to spend the season tucked away amid the trees.


Our guests have raved about their long-term stays in Beaver Creek, and the following homes have garnered especially impressive praise: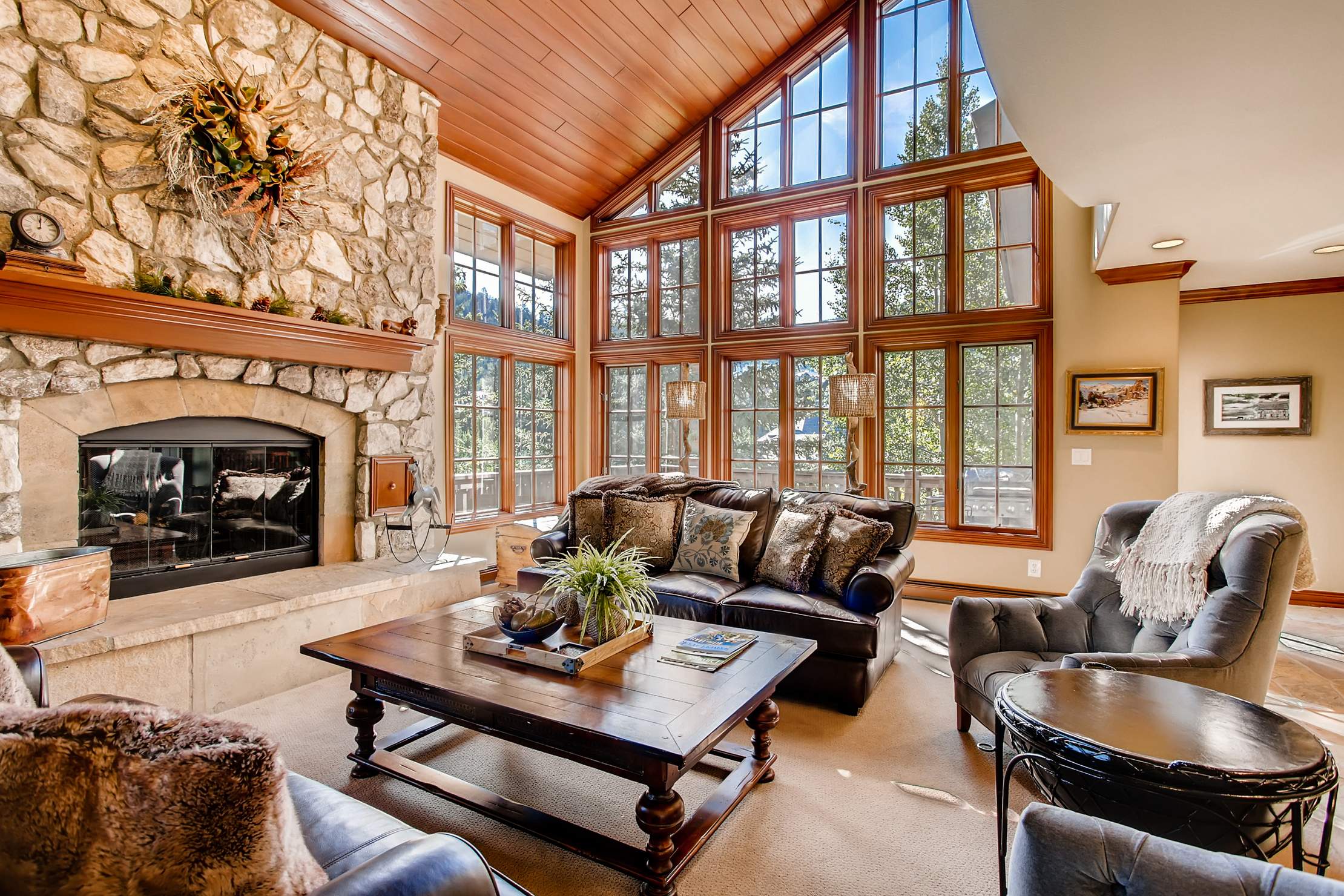 Another one of our homes that's ski-in, ski-out and a short walk to the ski village of Beaver Creek, Timberline Lookout offers the peace and tranquility you want all summer or winter, and the convenience of the nearby village. This is a slightly larger option, as it offers 5 bedrooms that can sleep up to 12 guests. You'll have access to the community hot tub and pool, as well as your own private balcony for exquisite al fresco dining. Click here to see all the amenities and photos of Timberline Lookout.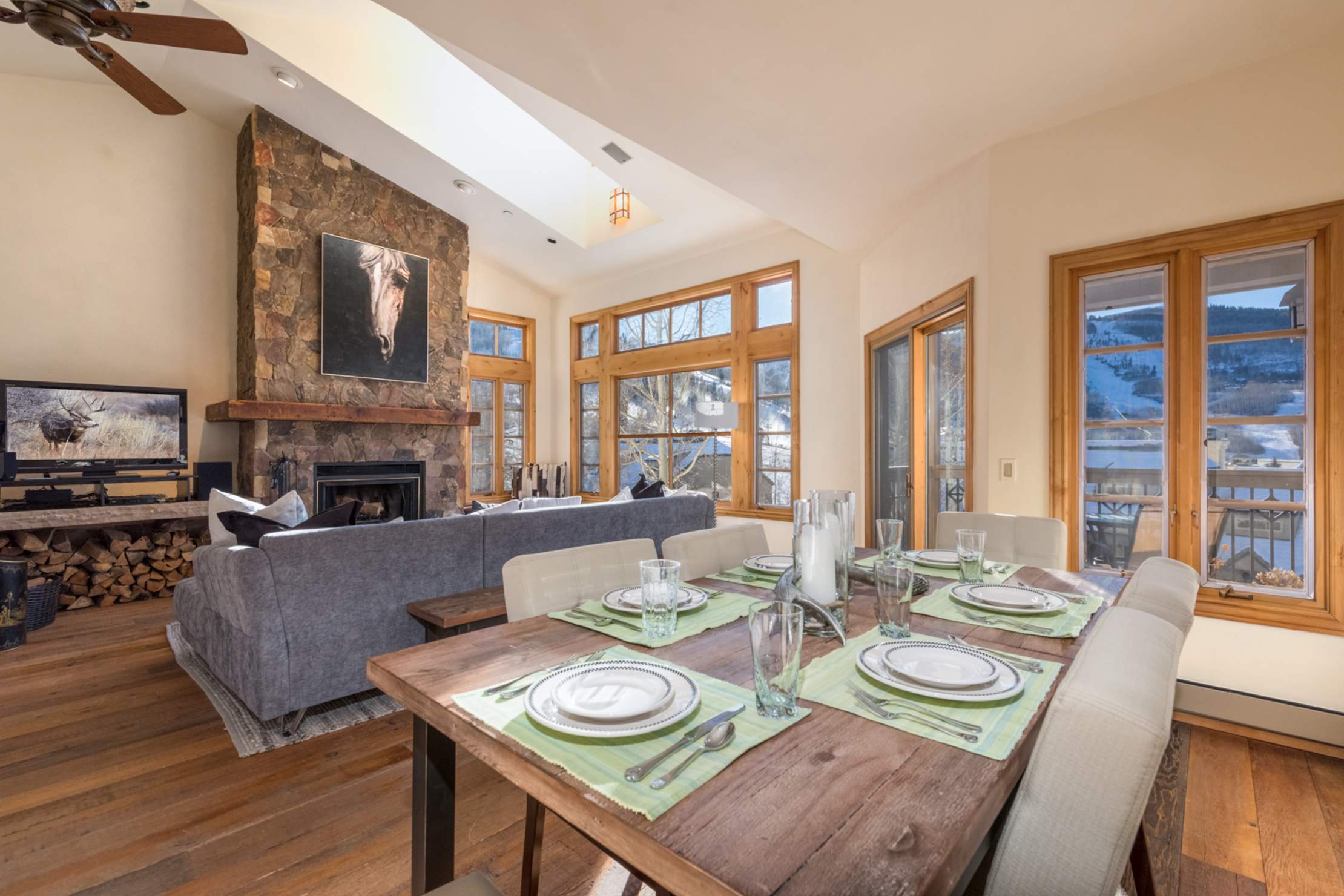 Clearview at the Meadows is located in the charming mountain town of Beaver Creek. This townhome is just steps from ski access and is loaded with exceptional high-end amenities. The open-concept architecture seen throughout the home encourages everyone to get together and share stories of their favorite parts of their day. This luxury home rental is equipped with three bedrooms and sleeps eight guests. With this long-term rental, you'll also get access to the community pool, hot tub, and fitness center.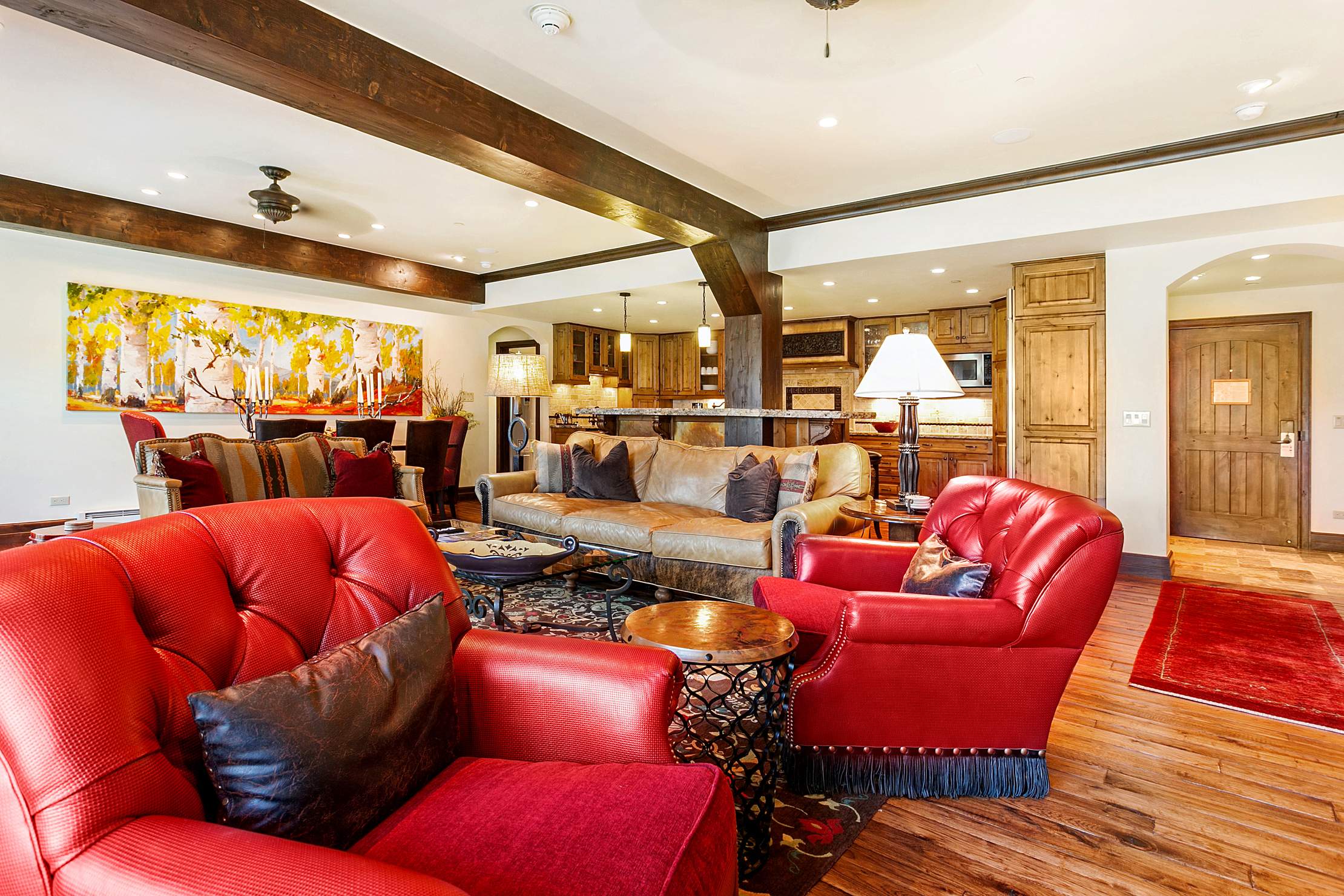 Creekside at the Charter is a luxury condo located in the heart of Beaver Creek Village. This ski-in, ski-out rental is part of the prestigious Charter complex, offering tremendous amenities like a fitness center and community pool and hot tub. This luxury rental has four bedrooms, allowing a maximum of twelve people to sleep comfortably. Grand luxury, breathtaking views, and incredible access to Beaver Creek's renowned runs make Creekside and an excellent choice for a long-term stay.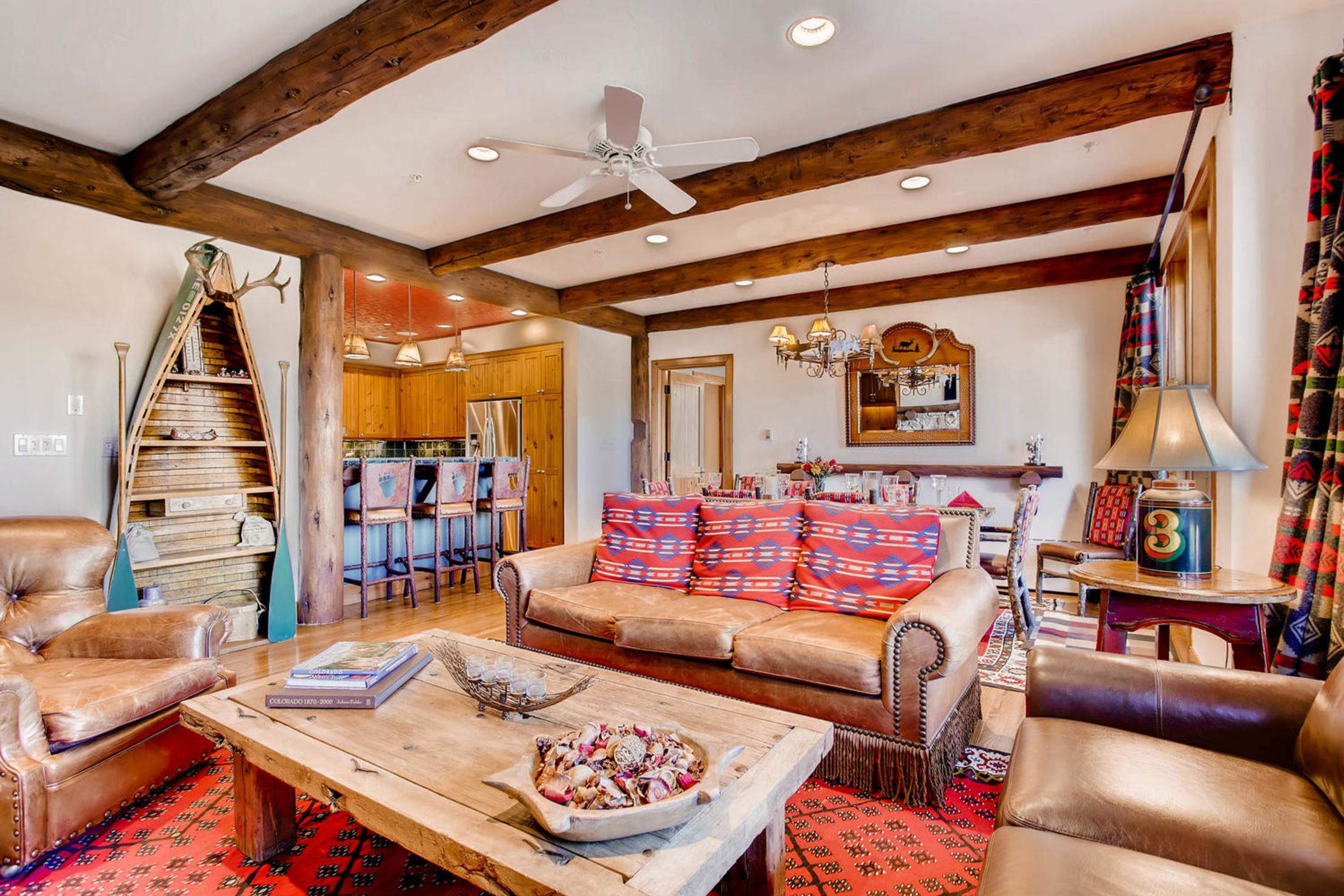 Blue Spruce Lookout is the perfect combination of luxury and comfort at one of the world's premier ski destinations. This luxury condo is designed to comfortably fit eight people, with three bedrooms and one sleeping area. Blue Spruce is located just ten feet from the slopes, allowing you to be first one on the mountain anytime you want. Take full advantage of the building's amenities which include a heated pool that's open year-round and three hot tubs. This luxury condo is your ticket to the perfect balance of thrill and relaxation all season long.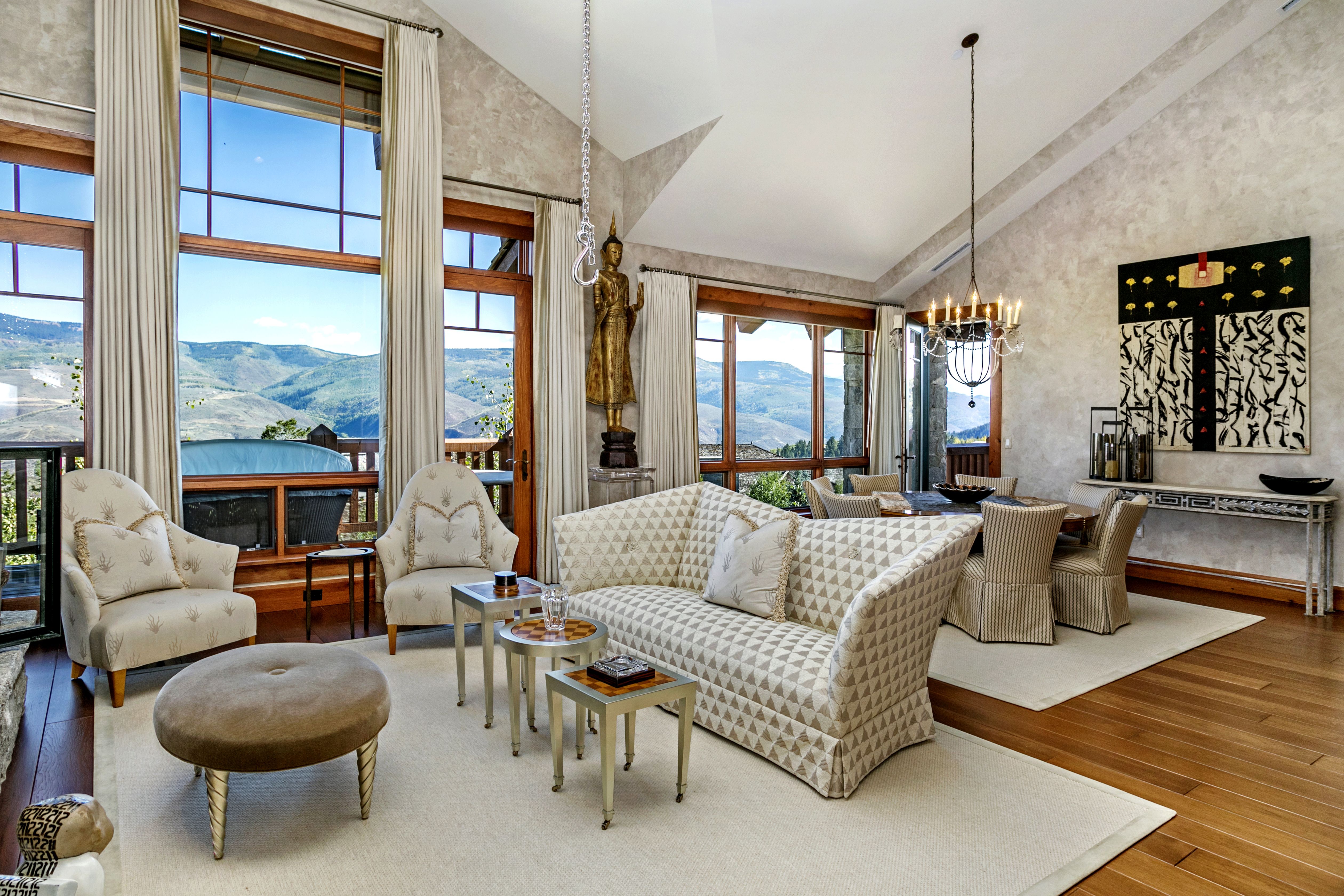 Ever wondered where the perfect mix of mountain town opulence and unbeatable luxury is located? Look no further than Snowflake Chateau, located directly on the slopes of the resort. Fully equipped with ski-in, ski-out access, this luxury rental gives the whole family a first class ticket to fresh Colorado powder. A grand window display and lavish drapes cascade from the top of the vaulted ceilings to make you feel like complete royalty. Snowflake Chateau comfortably sleeps six people with three bedrooms.
Cordillera Long-Term Rentals
If you want to combine a quiet, secluded stay with unrivaled luxury, take a look at the neighborhood of Cordillera, near Beaver Creek. Cordillera spreads out across 7,000 acres of beautiful mountains and rolling hills, and is set at the edge of 1 million acres of untouched White River National Forest.

It's an idyllic spot for a long-term Vail rental, but not just for the privacy it offers and beauty that surrounds it. Located in the neighborhood are two recreational centers, a skating rink, a 10-hole golf course, and stocked fishing ponds. Crisscrossing their way through all 7,000 acres are perfect trails for hiking, biking, and snowshoeing, some of which are even private and come with your stay.

Check out two of our treasured Cordillera long-term rentals below.
Il Podere
La Dolce Vita right here in Colorado
This Cordillera estate was built with authentic Tuscan stone to create an exceptionally accurate Italian villa, right here in the Vail Valley. This family homestead sits on 220 acres of beautiful mountain terrain, and miles of private walking paths and trails crisscross throughout the property. If you're staying for the winter, sledding, snowshoeing, and snowmobiling are all right outside your door.

A caretaker lives in a separate building at the edge of the property to ensure the grounds are always maintained and the road is always plowed. To see more photos of Il Podere and learn more about booking a long-term stay, click here. Or give us a call at 855-978-7627.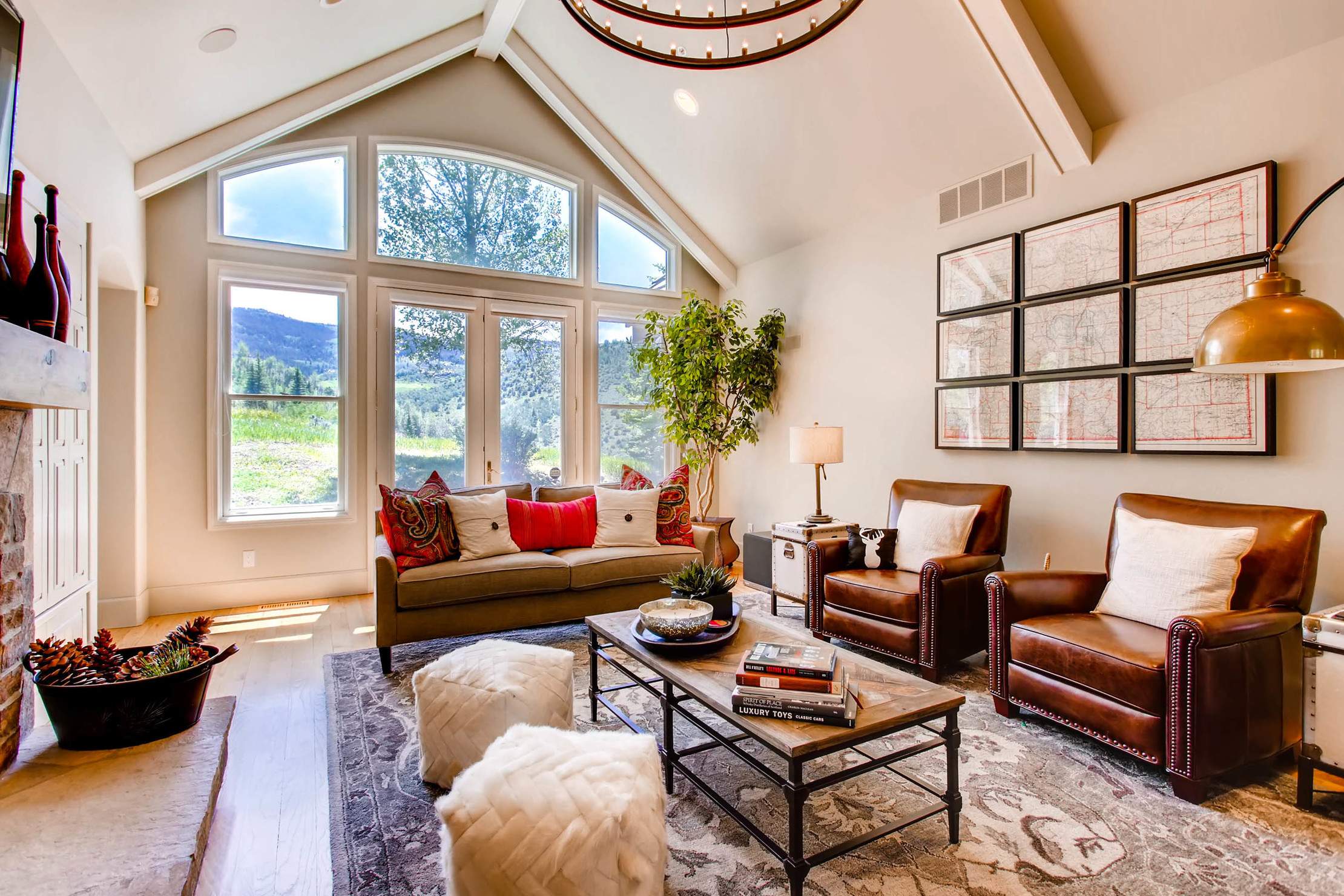 Creature Comforts at Cordillera
Our more subtle option in Cordillera lies in our home Creature Comforts. Here you'll get all the beauty and privacy of a stay in this fantastic neighborhood, but in a more quaint lodge that sleeps 8 in three bedrooms and an additional sleeping area. Conceriege services are also available, so you can spend the season in luxury and comfort. Click here to learn more about Creature Comforts at Cordillera.
Arrowhead Long-Term Rentals
Once its own resort that catered to beginner and intermediate skiers, Arrowhead has since joined up with Beaver Creek, with lifts connecting the two mountains. However, many of our guests have told us Arrowhead offers something slightly different than Beaver Creek: It's a little quieter, a little more relaxed, and for long-term rentals, can be a little more affordable. It's also near the town of Edwards, Colorado, which has plenty of restaurants, shops and nightlife.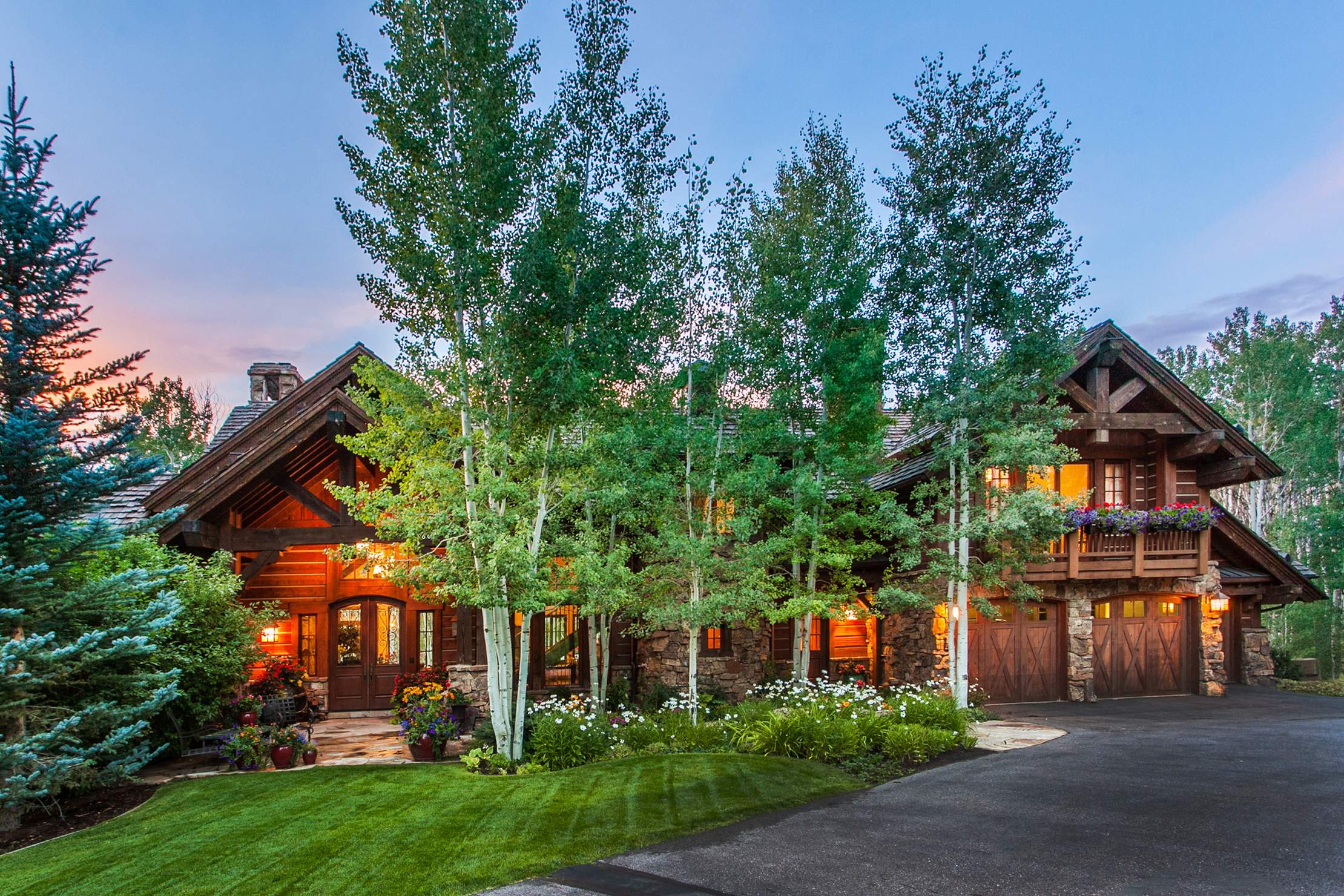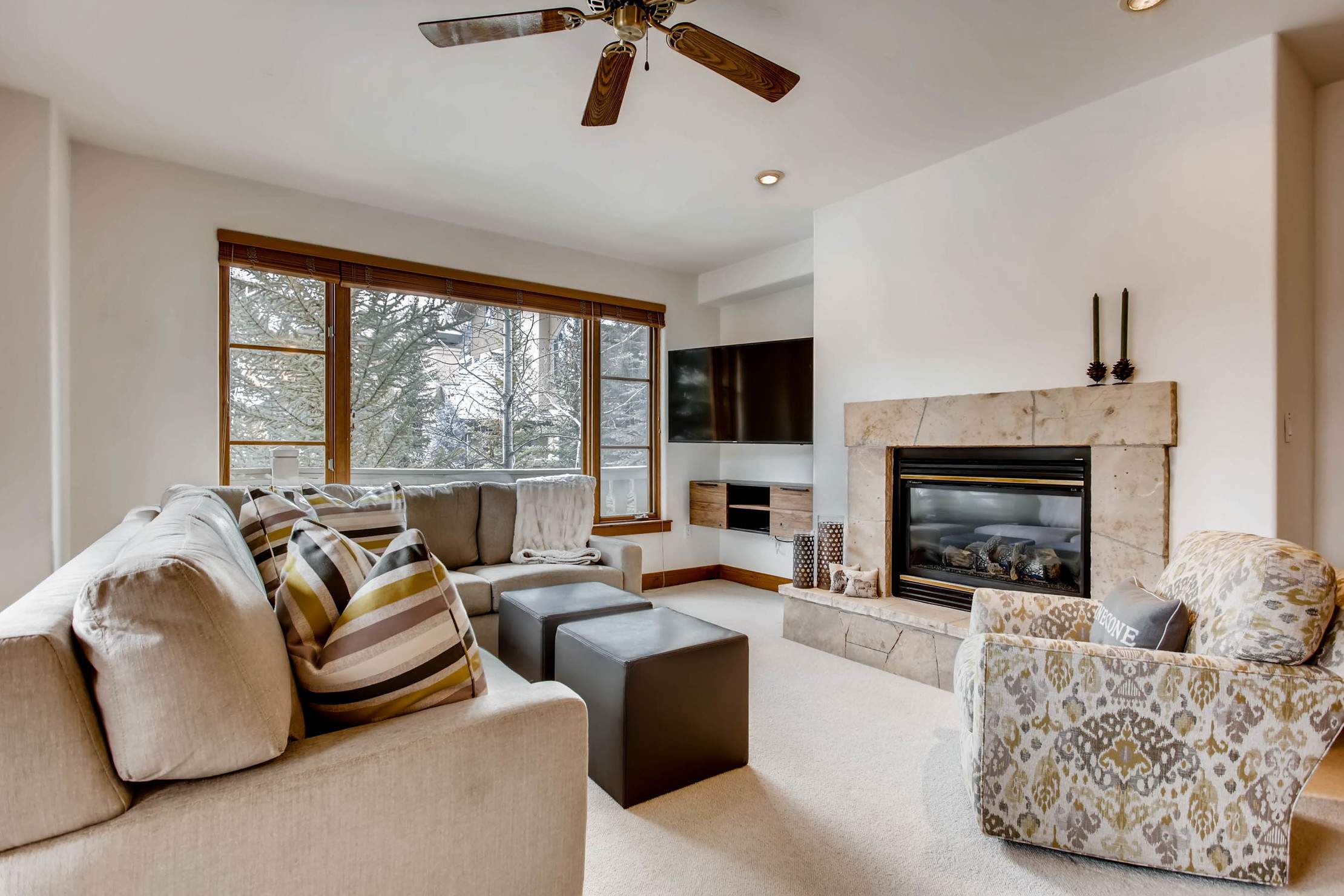 This 2-bedroom condo is ideal for smaller groups or a single family who wants a peaceful getaway to the Colorado mountains, yet stay within walking distance of the ski lifts and Arrowhead Village. It's also just a five-minute drive to Edwards, where you can catch live music, plenty of dining options, and local shops. Click here to learn more about booking Pinecone Chalet.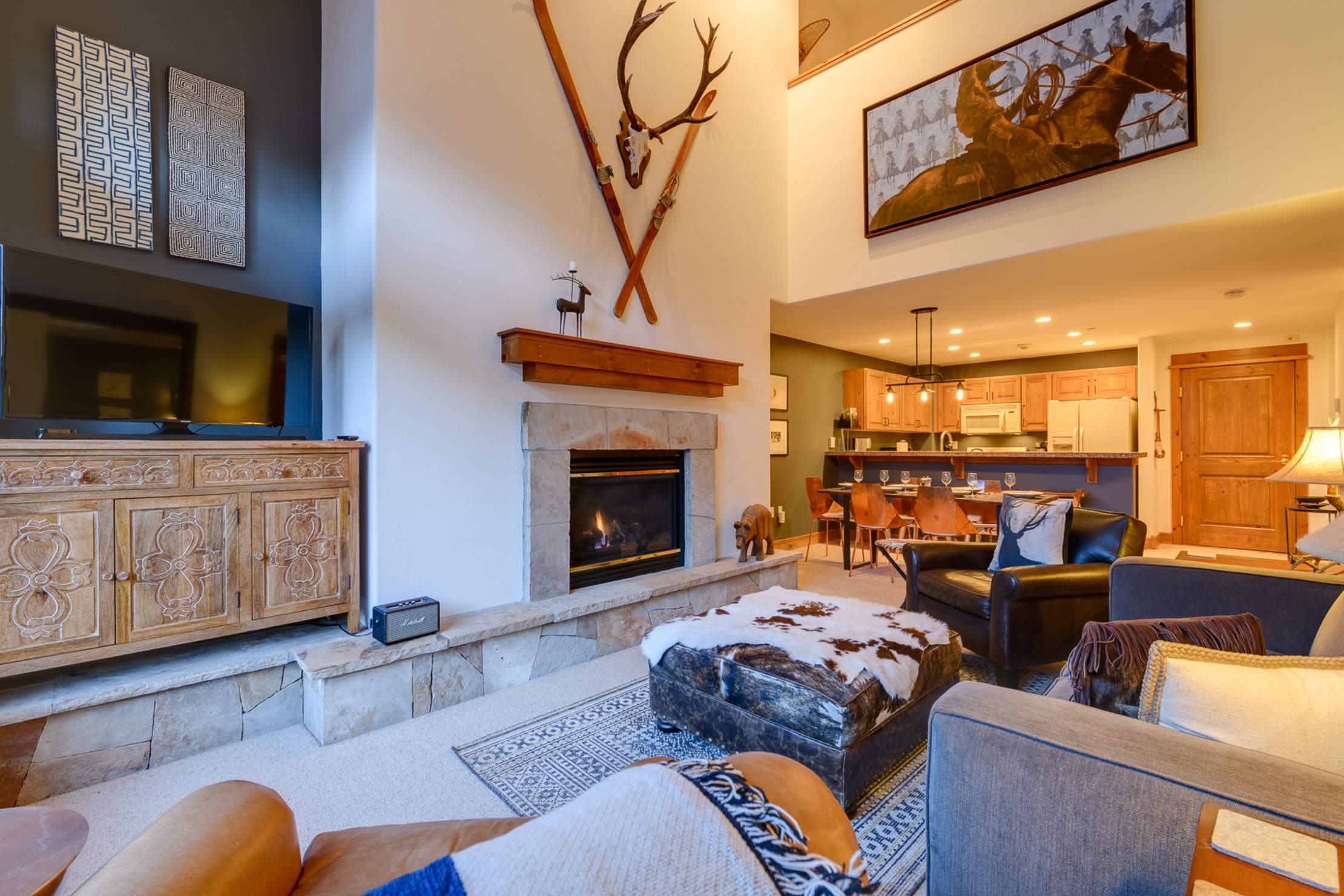 This is a versatile condo with 2 bedrooms and a sleeping area that can accommodate up to 7 guests. In the winter, walk to Arrow Bahn lift for skiing, and in the summer, you're just five minutes from everything going on in Edwards. Spend your evenings on the private balcony with seating and a gas grill, or walk into Arrowhead VIllage for a meal. Click here to learn more about Alpine Trace.
Vail Mountain Long-Term Rentals
When you want to truly experience a full season in Vail (whether that's a summer-long rental or a winter seasonal rental in the valley), your best bet may be to stay on Vail Mountain itself. These homes are masterfully crafted to please even the most discerning guest, and although you'd never know it because of their seclusion and privacy, are still near the action of Vail Village. Seasonal rentals in this area can book up well over a year in advance, so availability can sometimes be limited.

Check out a few of our long-term Vail Mountain rentals below.
Vail Valhalla
Among the finest homes in Vail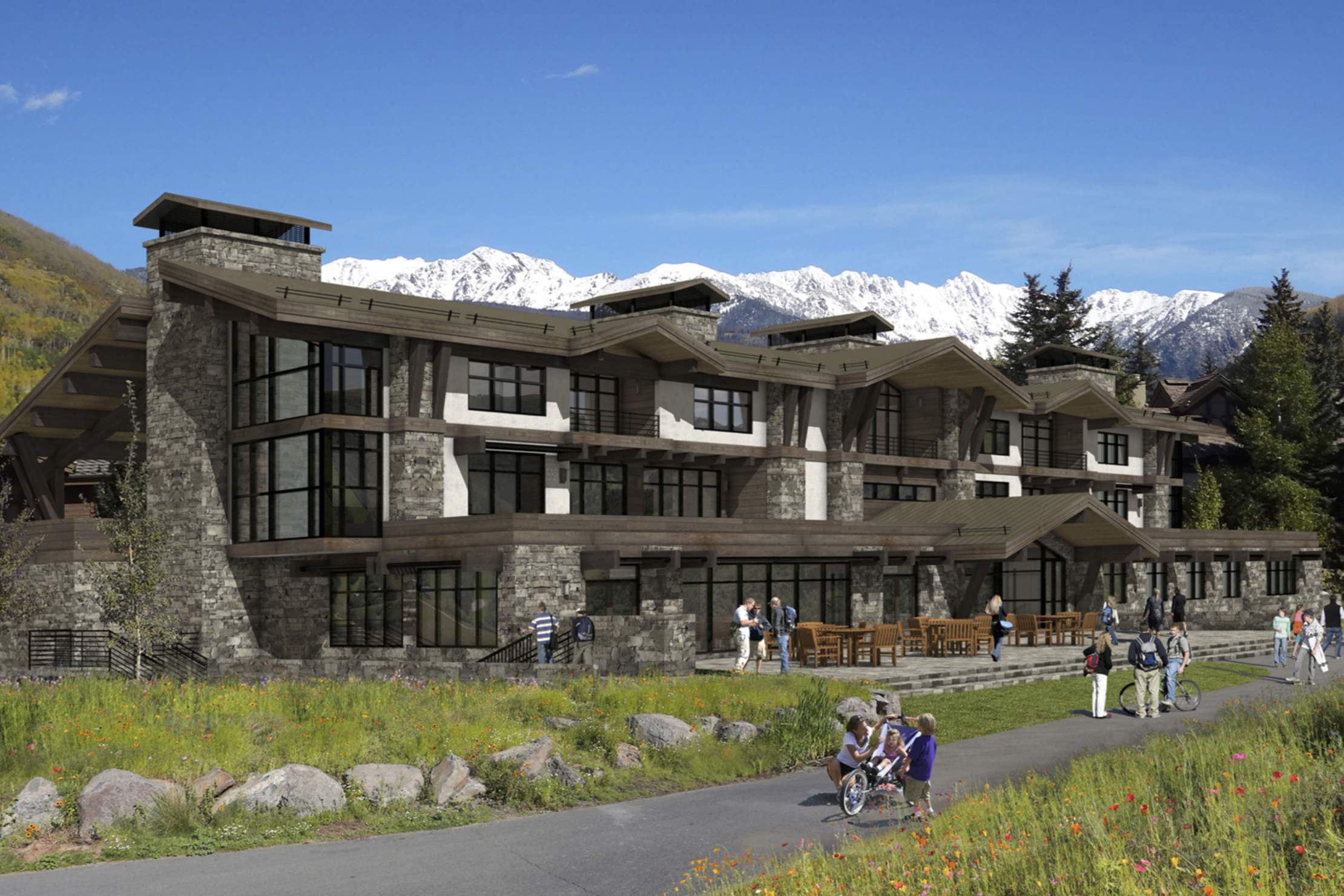 Riva Penthouse
At the base of Golden Peak
Riva Penthouse is still under construction, but in the artist's rendering on the right, you can see the beautiful vision for a penthouse located in the Vail Ski and Snowboard Club building. This is located directly at the base of Golden Peak, next to the Vail ski school, and walking distance to the terrain park where ski and snowboard competitions are held. In the summer, paths leave from your backdoor and connect with some of the finest trails in Vail. We are currently accepting bookings for winter 2019-2020 and beyond. Click here to learn more about this fantastic long-term rental.
We're More than Long-Term Rentals
All InvitedHome rentals, whether for a weekend or a month, include our 24-hour guest services, a dedicated vacation consultant from booking to checkout, high-end linens, and a responsive local team to ensure your stay goes exactly as planned. It's the fine hotel experience in the comfort of your own home. Look through all our vacation rental destinations to learn more about the luxury offerings from InvitedHome, or give us a call at 855-978-7627.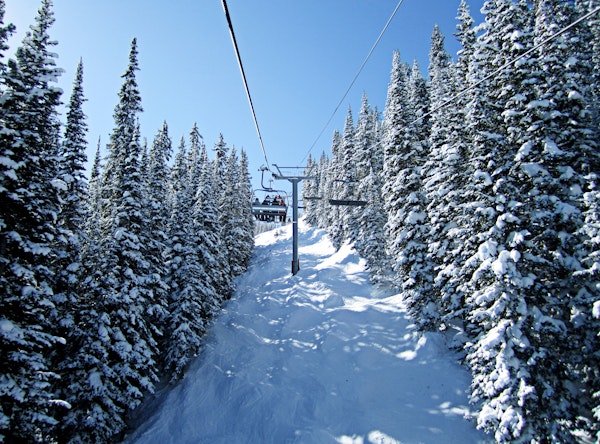 Vail vs Beaver Creek
Although these two famous luxury resorts are close on the map, there are plenty of differences that could help you decide which is best for your group or family vacation to Vail Valley. We cover all the differences
in our post here
.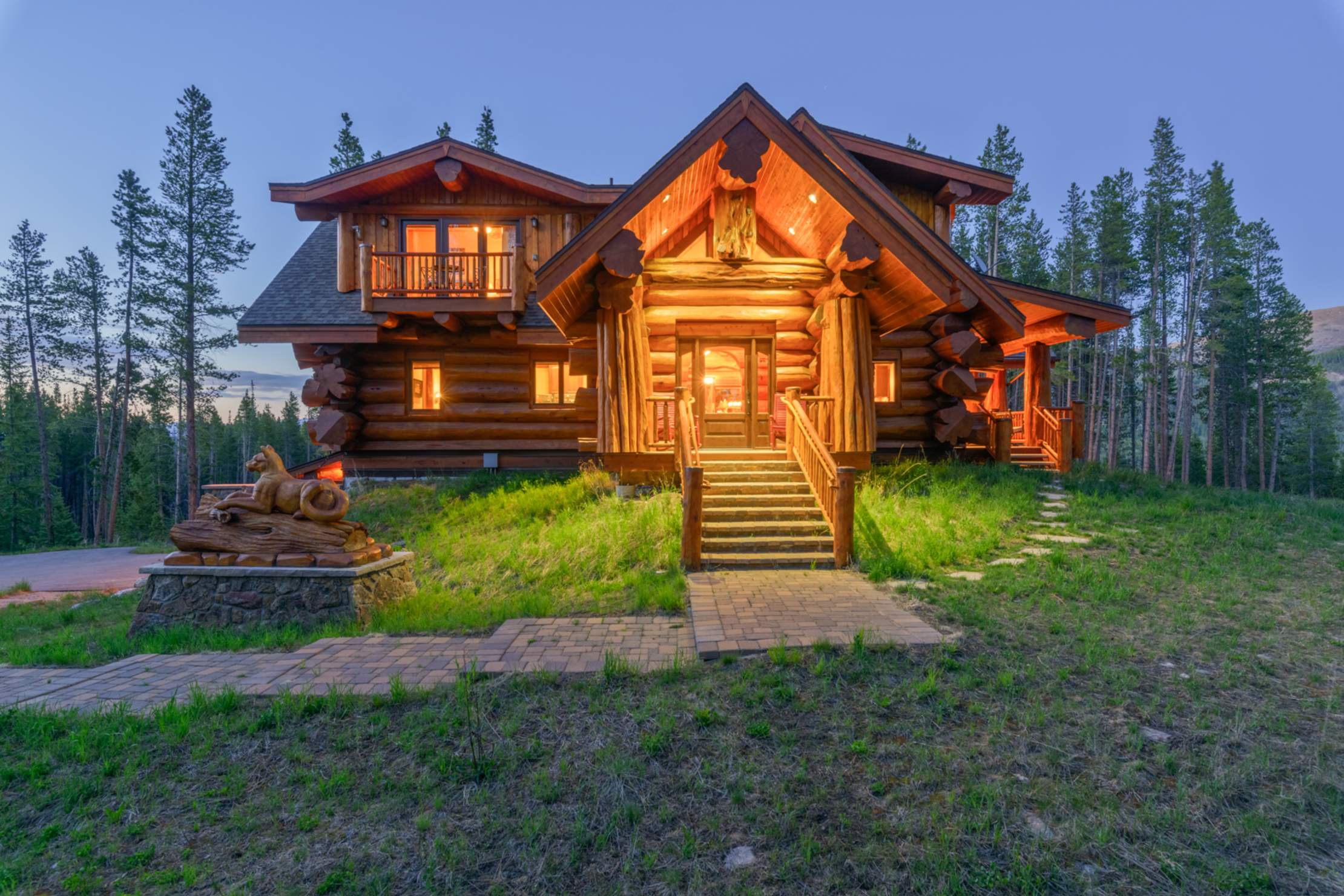 Colorado Luxury Log Cabin Rentals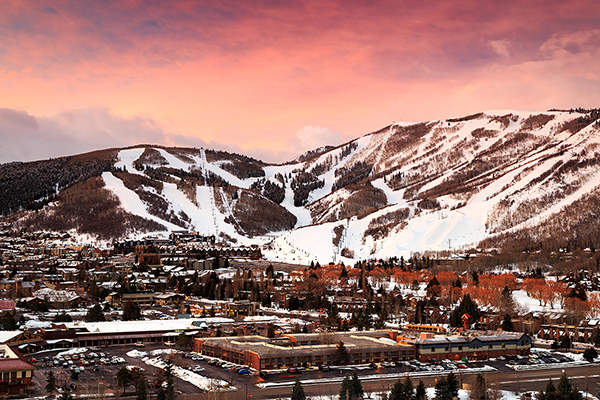 Which Colorado Ski Pass is Right for You?
Loading...