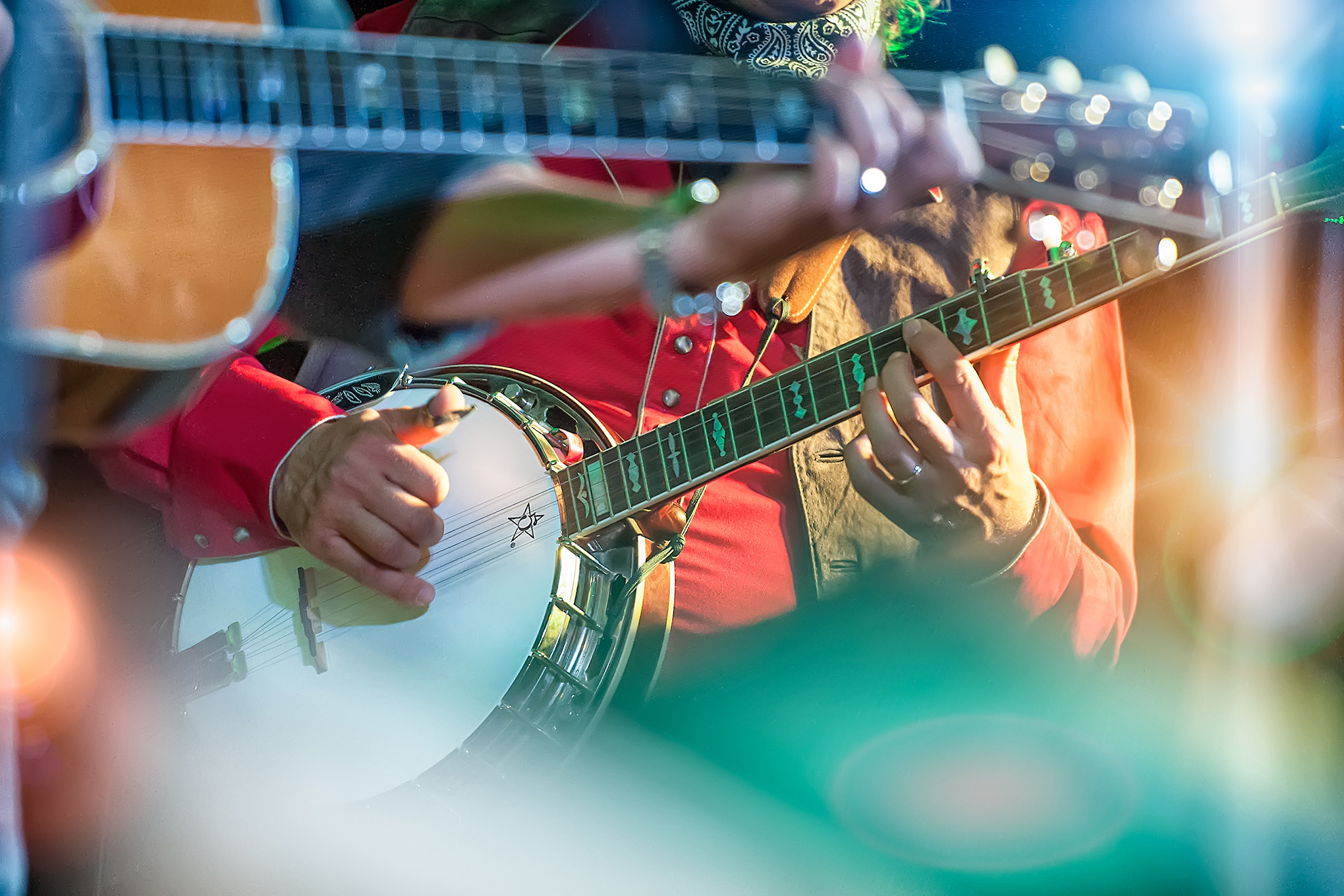 Don't Miss the Telluride Bluegrass Festival
Set The Stage ~ For Your Next Vacation
It's Never Too Early
To Start Planning Your Trip ~ To Telluride Bluegrass
It's never too early to start planning your trip to Telluride's annual Bluegrass Festival. For more than 40 years, it's been redefining what it means to enjoy a complete festival experience, and constantly recalculating when to actually take your vacation each year. So mark June 15-18 of 2017 on your calendar now. And let us begin the process of crossing off the days left until our yearly pilgrimage to fun in the Colorado sun.

What: 44th Annual Telluride Bluegrass Festival
When: June 15-18, 2017
Who: Prelim lineup will be announced shortly after tickets go on sale
How: Tickets & camping passes go on sale December 8th at 9am MST on their website.
Setting the Stage
Bringing The Heat ~ And Melting Hearts
Once you see the festival grounds, complete with the San Juan Range as your backdrop and the Wilson range in the foreground, you'll instantly know why Telluride Bluegrass has become one of the most highly regarded festivals in the world. Bar none. This beautiful mountain town brings the heat each year, both literally and figuratively, and melts the hearts of its food- and music-loving visitors from around the globe.
Taking the Stage
Everything From Righteous Bluegrass Pickers ~ To Chart-Toppers
It would be a rather big exaggeration to state that the Telluride soundtrack on your visit will be limited to just Bluegrass. Sure, the genre acts as both a tradition and inspiration for the four-day festival. But "roots" music is such a broad term, and the performers each year represent a far-reaching spectrum of stars that bring their own unique sets and sounds to this Colorado event. And if past lineups are any indication, 2017 promises to be no different. Previous years have seen living legends like Robert Plant, Bonnie Raitt, David Byrne, Elvis Costello, and Emmylou Harris take the stage. They've welcomed chart-toppers like Mumford & Sons, Barenaked Ladies, and the Counting Crows, as well as indie darlings like Ryan Adams, Ani DiFranco, and The Decemberists. And of course, epic sets by righteous bluegrass pickers like Bela Fleck, Steve Martin, Peter Rowan, and the "King of Telluride" himself: Sam Bush. Who will headline this year's event? Jason Mraz, Norah Jones, Dierks Bentley with The Travelin' McCourys, and many more!
Exit Stage Right (or Left)
Take A Hike In the AM ~ Stumble Upon An Impromptu Jam Session In The PM
You don't need to be a regular attendee to know there's plenty of entertainment and activity off the stage in Telluride as well. Take a hike or horseback ride in the morning. Stumble upon an impromptu jam session in your neighborhood at night. Maybe pedal down a trail to the nearest natural hot spring. Visit a historic ghost town, or make new friends around the campgrounds. With so many points of entrance back to the Festival or your house or condo, you're never far from what you want to do for the day. And because Telluride Bluegrass always takes place near the Summer Solstice, you've got a maximum amount of daylight at your disposal. And the stars of the stage shine bright at Telluride Bluegrass Festival. So join us in June!
Loading...